Comments

Sort by: Date | Rating

sry about incomplete complain, after charging so much money to customer they are not paying money to tech ppl, they pay once in every 3-4 month, every time tech ppl like me have to fight for money . every time new answer and run around . no straight answer all the time, and if u dont remind them about ur money even after sending tons of papers to them they never pay your money, they owe me $316 and not paying me. so all tech support ppl as well as end customer plz stay away form this company.

They contacted me through group at my school and promised 45/hr for Trojan/Virus removal and general hard drive cleanup on 3 computers for a small business client in a neighboring city about 80 miles away. I initially politely declined, as my only transport is an older suv, and I could not afford to go out of pocket for the gas and wait to be reimbursed. I was contacted the next week and told that the job was "high priority" and they offered to pay for gas up front through a payment to my PayPal account if I could make the trip the next day early morning. I was about to hit the road, running late, (not a morning person), but something told me to check my PayPal, just to be sure. No money. So, I poured a coffee, and called the # I was given to call with the client so they could make payment. At first, I was treated in a very apologetic fashion and reassured that the money was there and was probably just a lag with PayPal, or something... When I offered to call PP customer service on 3 way and verify everything was in order, the call turned angry/abusive, I was upbraided for not keeping my appointment and casting the company in a bad light, told that I should already be there, etc. So I told them I would be on the road as soon as I received the agreed upon travel allotment, and payment for 1 hour minimum... I was told that I would be reported to my school group, taken to court for breach of contract, etc. So I hung up and enjoyed my coffee while calling PP. Confirmed that no payment ever made. About an hour later, got angry voice mail along same lines as before... Almost 6 months later, still no court summons. Would really like the opportunity to see these people in front of a Judge...



Videos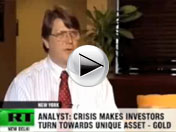 Latest Groups
Today's Mess-Up Photo