FPL, Florida Complaints & Reviews - Does not Accept Visa

FPL Contacts & Informations

FPL

Does not Accept Visa

Complaint Rating:

Contact information:
FPL / Florida Power and Light


Florida




United States




For the first time I tried to make an online payment using my Credit Card, things have been tight for us, just like the rest of the country.

My choices with FPL were only Master Card and Discover!

No Visa.

I would like to know why they do not accept Visa which is the only Credit Card I own and with times being as hard as they are I cannot get approved for another card.

I dont know many people who own Discover.

I thought the whole world was M/C and Visa.

Very angry! I phoned and did not get an answer. Emailed Customer Service to see if there is an explanation!

Still Waiting

Comments
United States
Utility Services





Comments

Sort by: Date | Rating

Weirdest t hing ever. I went to pay online using a Visa and could not find an option ANYWHERE. Though technically it may not be their fault (FPL uses Western Union for credit card payments online), they should be able to somehow accept Visa cards if they accept every other credit card in existence.

You would think that a company that claims to be on the forefront of technology would be able to process their own credit cards, and accept all the major ones! But, that's FPL for you, 2nd rate (maybe even lower!) service from a 2nd rate (again, most likely lower!) company! FPL rates an "epic fail" when it comes to service of any kind, electrical or customer! FPL = Failed Pathetic Losers. Too bad they're a monopoly but I'm sure they, nor their chums in Tallahassee would stand still for another option. It's all about the money to them. Your money, and my money! And they will take all of it they can get, any way they can get it, including using "questionable" practices.

"McDonalds doesnt take Diners Club"...this is a ridiculous comparison. My family doesnt NEED hamburgers. Electricity is essential. If FPL were a responsible provider and a ethical steward of such a vital service, they would accept ALL payment forms. In fact, it is unethical for them not to accept a form of valid payment such as Visa if they also accept MC. The truth is that Visa probably charges them a tenth of a percentage more than they want to accept . Im sure Visa and FPL's excutive clowns have battled back and forth with some sort of macho garbage and neither budged on the percentage...as a result the little guy (all of the consumers) get screwed. My lighths got shut off before because they wouldnt take Visa. IDIOTS! They wouldnt take my payment! Arrogant axxholes. They will all fry in hell on judgement day for what they do to people.

"Every" business in the modern world should accept VISA. Similarly, when I walk into a restaurant this is still "cash only", I walk right out. Backwoods rednecks attempting to avoid taxes. Unfortunately, we can just "walk out" on FPL. It's a government-backed monopoly on utility service. The solution is to lobby your Congressmen (and women) to pass legislation requiring FPL to offer payment by VISA. If FPL is going to enjoy government protection of its monopoly, it will have to deal with the strings the citizens of Florida attach to that protection. I can't believe I even had to write about FPL not accepting VISA. Its simply remarkable in a not-so-good "what planet are we on anyway" sort of way.

VISA IS ONE OF THE MOST POPULAR CARDS THERE IS Y ON EARTH FPL DONT TAKE VISE THAT IS OUTRAGE MAN AND STUPID HOW ON EARTH PEOPLE MUST HAVE VISA OR DISCOVERY IF THEY CANNOT GET APPROVE BY ANY OTHER BUT VISA..FPL NEED TO TAKE ACTION THE PEOPLE THAT HAS VISA ARE THE DETERMINE ONES THAT ARE WILLING TO PAY THEIR LIGHT BILL ON TIME BUT CANNOT THAT IS NOT FEAR AND AS A VALID CUSTOMER I AND FURIOUS WITH FPL...

Amen, FPL can sure show up ASAP when something is wrong with your meter, but accepting a VISA, well now, that could be a problem, my b$%fing city water co. charges a big fee for when ur water gets shut off, but BY GOD they accept VISA over the phone. FPL on the other hand cant explain to me why mastercard is the key to success other than the giant visa card. The fun part really begins when u hv to find that one particular store that accepts fpl pay( that posts immediately), then drive to egypt but dont forget u hv to stop at your bank first to get the cash, cause the hodge mart will not accept any other form of payment. FPL can suck it.



Videos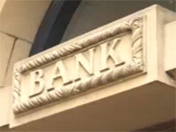 Latest Groups
Today's Mess-Up Photo