FOOT SOLUTIONS, Arizona Complaints & Reviews - Bad shoes and bad store reputation

FOOT SOLUTIONS Contacts & Informations

FOOT SOLUTIONS

Bad shoes and bad store reputation

Complaint Rating:

Contact information:
Foot Solutions


Arizona




United States




Bought pair of real expensive shoes from foot solutions. Thought the shoes would work really well because of not only how expensive it cost but also the name of the company/store: FOOT SOLUTIONS. Bought the EXPENSIVE ($ 150-200 something, can't remember) pair of shoes from this store. After I bought it I was told how to use it and how it will help me with my walking. After 2 days or maybe three the most of wearing the shoes I decided to return it because it was not really working for me. The shoes was terrible and the WORST mistake I have ever done buying it. The owner told me can't return the shoes and can't give my money back becuase I wore it. What?!...How can I know that this shoes was not working if I don't wear them? LITERALLY HURT my feet for wearing the shoes for 1 day then 2 days to see if it would work. Not really sure if I even wore them the third day. The store even asked me to wear them again. I honestly NEVER bought a shoes that HURT so bad almost MADE me CRY. Also met a friend of friend who had the same experience with the same FOOT SOLUTIONS bad reputation. She bought shoes from them, had same experience then decided to return but NEVER get REFUND. Another friend I work with also told me NOT to buy shoes from FOOT SOLUTIONS because they are not REAL or ARE NOT what they are called for, FOOT SOLUTIONS. So, people who are out there BEWARE!

Comments
United States
Clothing, Shoes & Acc

More FOOT SOLUTIONS complaints






Comments

Sort by: Date | Rating

DON'T DO BUSINESS WITH FOOT SOLUTIONS OF SAN JOSE & PALO ALTO – THEY RIPPED ME OFF FOR $1, 500!!! Fair warning – stay away from these stores if you have any sense at all. After what they did to me I think they are unethical, dishonest and will shaft you anyway possible. I was a Foot Solutions owner in Colorado and closed my store due to economic conditions. On December 6th, 2010, Chris Bonsall, who is the President/Manager of the Bonsall's Shoes, i.e., two Foot Solutions stores in San Jose, one in Palo Alto and one in Morgan Hill, offered to purchase some of my equipment when I closed my store. We verbally agreed to a sales price of $2, 000; when he received the equipment, he said it did not work properly. Just so you know, it worked fine in my store before I shipped it to him. He said he had to send it to the manufacturer to have it repaired. He also had to purchase a used laptop computer to operate the equipment. I suggested we reduce the price to $1, 500 to compensate him for his trouble; keep in mind this is a $12, 000 piece of equipment when purchased new, and $1, 500 seemed like a reasonable price adjustment to me. On February 16th he e-mailed me telling he finally got the system up and running and he would start sending money; guess what, no check. After several more of my inquiries, on April 9th he e-mailed telling me that he just sent me $500 and would send more next week; guess what, no check.

Through a series of 14 emails and endless phone calls (they seldom answer the phone it almost always goes to voicemail) he refuses to respond. I'm still sitting here 6 months after the fact and he hasn't paid me a penny. Several people in the Foot Solutions Franchise Family warned me that this guy Chris was real slippery and not to do business with him, but I gave him the benefit of the doubt – BIG MISTAKE. For an even more revealing look inside this business operation, check out the Better Business Bureau website on Bonsall's Shoes; there are so many complaints against them it's hard to believe they are still in business. The BBB has Bonsall's shoes rated "F". Don't believe me? Check out some of the following links to get a feel about how they do business:

http://www.trustlink.org/Reviews/Bonsalls-Shoes-206039258
http://sanjose.bbb.org/Business-Report/Bonsalls-Shoes-201667
http://www.yelp.com/biz/foot-solutions-pedorthic-centers-san-jose
http://footsolutionswarning.wordpress.com/
http://local.yahoo.com/neighbors/co/pueblo/81008/1296/worst-place-to-buy-quality-shoesfoot-solutions-palo-alto/?closeinterstitial=1

PLEASE, don't be a fool like I was. BEWARE of doing business with these four stores - FOOT SOULTIONS SAN JOSE (CAPITAL SQUARE MALL AND WESTGATE CENTER), MORGAN HILL AND PALO ALTO. If Bonsall's Shoes will rip off a fellow store owner like me for $1, 500, they may do the same to you!!!

Jim Clark

Omg! I live in Strongsvile Ohio... Exact same thing happened to me. Paid 300 for shoes and then was told within days of buying them that I could not return the shoe because they had been worn. Outrageous. I went on their Facebook page to air my complaint and I did get a full credit. Ridiculous that I had to do that. Iw pull never go there again. I feel bad because a lot of older people go there and they are getting ripped off. Terrible customer service.



Videos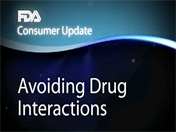 Latest Groups
Today's Mess-Up Photo