Share with Others
Recently Discussed Complaints
Consumer Tips & Tricks
Latest News & Stories
Latest Questions
FNCB INC, reno/mccarran, Nevada Complaints & Reviews - REPEATED CALLS

FNCB INC Contacts & Informations

FNCB INC

REPEATED CALLS

Complaint Rating:

Contact information:
FNCB INC


several




reno/mccarran

,

Nevada




United States


Phone:

775-322-0444




this company has repeatedly called my house looking for my ex husband. i ignored the calls at first because when you answer the phone, there is a recording that says if you are not ******, then please hang up. well, since i wasnt ***** i hung up. but they continued to call. so finally i answered the phone and "pretended" to be ***** since that is the only way you can speak with anyone. i told them that we were divorced and that he no longer lives at this address ot has this #. they requested to get an alternate # for him. i told them that i didnt have another #. since we have no kids there was no reason to keep in contact, WE WERE DIVORCED!! they have repeatedly called my house now when i try to speak with someone (press "0") conviently "all representatives are currently busy at this moment, we are experiencing high call volume or the office is closed." this has went on for about 3-4 months and i am getting extremely tired of them calling. this is harrassment!!! this company should be sued and put out of business. i have seen MANY comments online about this company and all the stories are pretty much the same!! they need to be stopped!!!

Comments
United States
Collections Agencies





Comments

Sort by: Date | Rating

I had worked for this company and I know how they conduct their extremely unethical business and their tactics are beyond any thing I have ever seen in this industry before.

Diane Hall is a supervisor in the Reno branch and I have never seen any heartless, low life individual in my entire life. The illegal tactics that she uses are eventually going to cost FNCB, Inc., an enormous amount of fines and the doors closing . I can not believe the managers turn their head at this extremely emotional hormonal unbalanced woman.

I think she should be fired and sued for her illegal and unethical debt practices that are in blatant violation of the FDPCA.

I just kept a whistle by my phone, and when they called, I blew the whistle as hard as I could into the phone. I only recieved 1 more phone call!!
They are the bottom feeders who purchase old debts. Mine is from nearly 7 years ago, from a company that absolutely would not work with me (about my then situation, layed off from Intel). The other debt holders (who worked with me) were paid off. This is the last one & dropping off my credit report in November. I feel NO REMORSE for blowing their ears out!

Caller ID: 1-775-322-0444
Caller: FNCB

Have the telephone company block incoming calls from their number(s).

THESE STUPID IDIOTS KEEP CALLING ME AFTER I ASKED THEM TO REMOVE MY NUMBER FROM THEIR DATEBASE BECAUSE THEY ARE CALLING AND BOTHERING ME LOOKING FOR A PERSON NAMED G.E. OR GENEVA ELLEN...I DON'T HAVE NO IDEA WHO THIS G.E. PERSON IS!!! HELL I DON'T EVEN THINK I KNOW ANYONE WITH THOSE INITALS!!! WE ALL NEED TO SUE THE FUCK OUT OF THIS COMPANY!!!

FRIDDLER

These low-lifes keep calling ME AT WORK! At freaking work, repeatedly and tried digging for info from the poor rep lady. I know I probably owe money to someone, but I don't have the funds to pay this one... and ALL MY DEBIT IS PAST THE LIMITATIONS of the law to collect/file judgments on! It's amazing how many laws they are willing to break to TRY to claim money. I'm gonna start calling this company back and doing the "whistle" thing and harassing them!

This company is calling for me everywhere I have never had credit through this financial institution for a bank account nor any loans or outstanding debts with FNCB or any affiliates. If an account has been set up with this bank it has been done illegally. Even if they do purchase bad debts it would be long past any statue of limitations and already have fallen off any credit report I have...Sounds like a bank is Desperate...Follow the failing Savings and Loan Trials of Hillary Rodham Clinton and Al Gore in the mid to late 80's folks... am no help to FNCB regarding this matter at this time...FNCB CONTACT the Federal Government. If others are getting calls looking for GE it is safe for you to assume it is General Electric they are looking for look up the number for McDougal Realtors in Lubbock Texas tell them to ask for Delbert McDougal...He was the Executive Management for General Electric 25 years ago...

Has anyone been successful in getting the calls to stop? The unknown person they are trying to reach at my number has to be an error. I have had this phone number for over 30 years! Maybe they have the
wrong area code... whatever... the representatives are always busing
and I have been getting the calls for close to a year now..
Please post if anyone starts a class action or has a solution. thanks

Got 2 calls in the last 2 days about some supposed debt that my new wife incurred in 2000.
What are the statue of limit on bad debts?

IF THEY ARE KEEP CALLING YOU, HERE WHAT YOU ARE NEED TO DO BY THE LAWS:

RECORD DOWN COMPANY NAME AND PHONE NUMBER AND THEN CALL STATE GENERAL ATTORNEY FILE COMPLAINT, I LIVED IN MINNESOTA SO I FILED WITH MINNESOTA STATE ATTORNEY, THEY ARE WILLING HELP YOU AND VERY PROFESSIONAL, IF AFTER YOU ARE FILED COMPLAINT WITH YOUR STATE ATTORNEY BUT THIS COMPANY STILL CALLING TO YOUR HOUSE, ONCE AGAIN, PRINTOUT THE TELEPHONE LIST THAT COMPANY CALL TO YOUR HOME WITH DATE, TIME AND BUSINESS NAME, THEN GO TO YOUR COURT WHERE YOU LIVE FILE COMPLAINT WITH THEM AND YOU COULD SUE THE COMPANY $1000.00 FINE OR MORE THAN THAT DEPEND HOW YOUR STATE OF LAW. BUT SO FAR WHEN I FILED WITH MY MINNESOTA STATE ATTORNEY, ALL DEBT COLLECTION STOP CALLING NO MATTER WHAT SO I REALLY I TO THANKS TO THEM SO I DON'T HAVE TO GO SECOND STEP, CAUSE IF AFTER YOU ARE SEND LETTER REQUEST STOP CALLING YOU AND THE DEBT COLLECTOR COMPANY STILL CALLING YOU AND HARRASSMENT, THEY DID VIOLATION THE DEBT PRATICE LAW AND THE PERSON CALL TO YOUR HOME WILL BE ARREST BY SHE OR HE LOCAL LAW ENFORMENT.

SECONDLY DO NOT CALL THEM BACK AND PUT YOUR PHONE NUMBER IN THERE SYSTEM, YOU DOING THAT THAT MEAN YOU ARE AUTOMATIC PUT YOUR PHONE NUMBER IN THEIR COMPUTER AND THE COMPUTER WILL AUTOMATIC DIAL YOUR PHONE NUMBER DEPEND ON WHAT TIME AND DATE THEY ARE SET IT UP.

I HAVE DEAL WITH A LOT OF DEBT COLLECTOR, SOME NICE, SOME WANT JUMP OVER THE PHONE AND KILL YOU, I UNDERSTOOD THAT THEIR JOB TOO BUT SOME DID CROSS THE LINE, EVEN SOMETIME YOU ARE ONLY OWNED $100.00 BUT THEY ARE MAKE VERY BIG DEAL AND WILL HARRASED YOU EVEN ONLY $1.00 DEBT.

THIRD REMEMBER, DEBT COLLECTOR MUST GIVE EXACTLY AMOUNT YOU ARE OWN IF THEY ARE GIVE WRONG NUMBER THE JUDGE WILL REJECT THE CASE RIGHT A WAY.

THAT ALL I KNOW BUT IF SOMEONE HAS ANY BETTER IDEA PLEASE POST UP SHARE WITH ANYONE.

DO NOT PICK UP THE PHONE WHEN THOSE PEOPLE CALL TOO, LIVE THE ANWSER MACHINE ONE.

Have for those having trouble with FNCB
755-322-0446 this # allows you to talk to a person.
Fncb Incorporated (775) 322-0444
610 Waltham Way, McCarran, NV 89434

Watch these people. They will open credit cards in your name, then take the money they THINK you owe them. They tried to open a discovery card in my name, but it backfired.

My grandmother has been getting phone calls from FNCB INC. They call multiple times a day, when my mother picked up once before they were rude to her asking about her income and how she had the money to pay the phone bill...she told them it was a land line and her mother paid it.Today 9/7/2012 they have called 4 times in 4 hours, that is every hour!I finally got a lady to pick up when I called the number 775-322-0444 the lady was so rude and I told her my grandmother had been sick and to please stop calling so much, she hung up on me.I have read all the post and it disturbs me to see just how many people they are doing this too...I hope someone can please help and put a stop to this.

This number repeatedly calls my house. I am ill and even my doctor has advised me not to answer any phone calls I don't recognize the number for. I get calls from many different numbers even tho I am on the do not call list which must really be a joke. Occasionally I will pick up the phone and get a recording so I hang up immediately. Three people live at this address. Nobody here has any credit card debt since the 1990's so this is past the legal time limits for harassing someone over debt. I haven't worked since 1990 and am on disability with a very low income on that, so I couldn't qualify for a credit card if I even wanted one! I wish there was a way to block phone numbers on a landline phone which is what they are calling on.

SCAM ARTISTS!! DO NOT WORK WITH THEM, THEY WILL LIE CHEAT AND TELL THE LENDER IN WHICH THEY REPRESENT LIES, FALSE INFORMATION ABOUT YOUR PAYMENTS, YOUR CUSTOMER INFO, MAKE FALSE CLAIMS ETC JUST TO LOOK GOOD TO THEIR CLIENTS. THEY ARE FRAU AND HAVE IT COMING TO THEM, F*** YOU FNCB!!!



Videos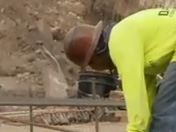 Latest Groups
Today's Mess-Up Photo