First Financial Services, Inc., Charlotte, North Carolina Complaints & Reviews - Extra fees

First Financial Services, Inc. Contacts & Informations

First Financial Services, Inc.

Extra fees

Complaint Rating:

Contact information:
First Financial Services, Inc.


6230 Fairview Road Suite 450




Charlotte

,

North Carolina




United States


Phone:

704-365-3097


ffsmortgages.com


First Financial Services, Inc. (FF) offered a teaser mortgage rate of 2.75% with zero points, which was tied for the lowest online rate offered I could find for a 5-year Adjustable Rate Mortgage (ARM) to refinance my house. After I initiated an application with them, the company dragged its feet and gave me bad advice that delayed my loan by three weeks, which unnecessarily pushed the mortgage application beyond the lock extension period. Then just two days before the closing the company revealed a hidden fee of $827.25 for a lock extension fee, which should not have been needed because mortgage interest rates had gone down even further. If First Financial had been working for my best interests, they would have let the lock expire and then gone back into the marketplace for a rate, which probably would have been lower. I spoke to a manager at FF to let them know how displeased I was for them treating me unfairly. His explanation was a tap-dance. Anyone doing business with First Financial Services / First Financial Mortgage needs to be wary of their lock extension practices. I allege that they offer a low teaser rate to get the business, and then they find ways to delay the loan so they can hit the customer with additional fees. This is a dishonest sales practice.

Comments
United States
Mortgage Companies

More First Financial Services, Inc. complaints






Comments

Sort by: Date | Rating

I am finding out the hard way that your experience seems to be SOP for this company. I received a proposal which looked attractive, agreed to move forward, and now the #'s seem to be changing. To add insult to injury, the loan officer with whom I was dealing is pushy and abrasive (at best). I will be walking away from this deal before it gets any worse. I agree with you -- this company should be avoided.

I have closed two loans with First Finacial and had a wonderful experience with them. Both closed as promised with no hidden cost or surprises. One of my loans was delayed due to some title issues and First Financial when way above the call of duty to get rectified and I happily paid to have my rate extended... It was sure cheaper to do this, than lose my 3.75 30. Since my refinances were completed I have referred my brother and two co-workers all of whom say great things. If you had a bad experience with first financial I am sure there is more to the story.

(I'm reposting my g+ review to highlight my experience with FFSi)

I'm currently in the process of refinancing with the help of First Financial Services, Inc. So far my experience has been very positive. Everyone I've interacted with has been helpful and professional. I haven't gotten to a point where I might run into similar trouble as the other reviewer here, but if I do, I'll be sure to edit this and let everyone know : )

Edit:
Well, the process is over now and I'm very happy with how things went: both with the time it took to complete and how helpful and professional everyone I worked with was. The individuals I worked with may have been different from those the other reviewers here worked with (I worked with Linh and Michael), but be that as it may, I was really happy with everyone I worked with at First Financial Services, Inc., their notary company, and the title company. The process took just over a four weeks. I doubt it could have gone any smoother than that. The numbers on our GFE were reflected in our final docs and I was never asked to upload any of my docs more than once. All in all, a super experience. Thanks again Linh and Michael, you guys were great.

Additional note:
We took cash out this time, and the funds didn't reach our account until a few days after our previous lender received theirs. This wasn't something that FFSi could have made better. When I first noticed we still hadn't received the funds, I contacted FFSi and a literal battery of agents and managers began assisting, from tracking down where the bottleneck was to communicating with the title company and me to get a firmer date for when the funds would be there and then communicating that info to me. They didn't have to do that, as their portion of the process was complete, but I greatly appreciated it all the same. Great work people.

First financial services of Charlotte is a ripoff and I am here to tell the world. I have a friend that works there and she hates every aspect of it mainly because everybody in the company is crooked. From management to the processors they are horrible and unprofessional. I was referred to them by friend who was employed with them and after 5 months I canceled my application. They cannot keep processors there because of how unfair they are. Everybody who works there for at least 3 months get feed up and quit. My file was assigned to 4 different processor and each professor wanted me to keep sending in the same items. Unacceptable... Everybody within the company is either married to a loan officer or either dating and the loan officers want favors from the processors to put files in front of other files... How horrible is that? They delay the file so that your rate expires and we (the borrower) get hit with the pricing hit. Kyle, Neil Nichols, Heather Mayor, ans Jeff Dacosta are by far the worse people to ever deal with. If You are seeking to refinance stay way from this place. I know what takes place internally and externally. They are crooks and I am sure they will not be in business much longer... I am in the process of filing a complaint with the better business bureau due to unethical practices. Run far way from these dumb ass people

every bit of the complaint above is absolutely true. I worked there and it's the most unprofessional atmosphere I have ever seen. they will not hire anyone smarter than their managers in fear of them loosing their own job and being made to look as stupid as they are. they are even having to guy back loans from investors for having their processor's commit mortgage fraud. I would not suggest any mortgage professional to seek employment there. I personally witnessed processors lying to borrowers and just being flat out paper pushers who could really care less about the borrowers as long as they were getting their salary. they wouldn't have your loans sitting there for weeks if they didn't hire people with no mortgage experience to train them to be paper pushers and then they find decent well trained processors and let them go for a made up reason. it's the most horrible dishonest place I have ever seen for the consumer to have to deal with.

DO NOT go with this company. I wish I had seen the NUMEROUS negative reviews for this company here and on yelp. I had the same stalling tactics played on me to make it so that I lose my rate lock if I do not pay a hefty fee. Then they had the appraiser purposefully low ball my home's value. The appraiser actually valued my home at less then what the home next to mine sold for. Never mind that my house has more square footage, more bedrooms, more bathrooms, additional rooms such as a formal living room, formal dining room, exercise room, game room, etc. Never mind that my home has many upgrades and custom features. Plus, the fact that the appraiser even stated he needed $250 more then the $400 appraisal fee because my home was so custom. There is an appeal process, but one that rarely works. It would just be throwing away more money. Go with a reputable bank. Not someone that takes $650 for nothing, and takes a condescending tone with you for daring to question their practices. I am cutting my losses and not investing anymore in trying to work things out with them, they have raised the interest rate and tacked on more fees.

I have been trying to refi my mortgage with FFS for the past two months. Their initial rate and closing costs were reasonable, so I choose them from several other lenders. But like others have said, they have since sent me two revised Good Faith Estimates and each time the closing costs have climbed significantly. It's clear to me now they give you a low teaser rate and then once you provide all the document they ask for, they feel like they can raise your fees and rip you off since they assume you don't want to go to another lender and start the process again. Typical bait & switch. Avoid this company at all costs.

These guys are snake oil salesmen its that simple.



Videos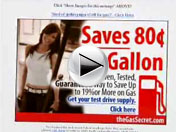 Latest Groups
Today's Mess-Up Photo