Share with Others
Recently Discussed Complaints
Consumer Tips & Tricks
Latest News & Stories
Latest Questions
Filelate.com Complaints & Reviews - totally a ripoff took my40 bucks with no answer

Filelate.com Contacts & Informations

Filelate.com

totally a ripoff took my40 bucks with no answer

Complaint Rating:

i filed my taxes through this company with them not telling me everything up front in other words the fineprint asked for a refund just to find out it's nonrefundable.

Comments
United States
Internet Services





Comments

Sort by: Date | Rating

Response from company:
We offer LIVE chat support 24 hours a day AND ticket support, so how can you claim that there was "no answer"?
We filed your return with the IRS. We even provided you with a PDF copy of your return. Try asking HR Block for a refund AFTER you get service from their office. We are open 365 days a year unlike everyone else who closes after April 15th.
Why do you deserve a refund for a service that we provided?
We're a real business that employs many honest and real people and provides a valuable service for regular folks. 99.9% of people are pleased as punch with our services. People who are late on their taxes finally have a way to get them done in 10 minutes and lift a huge burden off their shoulders. You don't need to buy CDs AND you don't need to install anything on your computer.
There are always some people out there who are looking to get something for nothing.

The company response is an absolute lie. These people are terrible at customer service. Not to mention thieves.

they are complete morons with no morals. shame on them for taking advantage of the innocent. A**HOLES...please pardon my french...

OMG, FileLate.com is a COMPLETE scam, after you submit a return, the refund they show on their site was wrong and did not get that amount on my return. PLUS, after I submit it, i got an email saying I would get my return in 3 DAYS and if i want it within the same day, I would have to pay $97 extra via Paypal, DAMN SCAMMERS!!!. They are also an offshore company, someone as to shut them down.

I had no problem with this company. In fact, I was very happy to have finally found a way to do my previous year taxes without having to download and enter everything in by hand. I'm not surprised that there are so many people willing to write emotionally charged bad reviews without supporting them with any sort of specifics.

What is also not surprising is that there are people who will accept these reviews as fact without even checking to see if the claims are true. I have been a tax preparer. As for amounts being wrong, if the taxpayer provides innacurate information, the IRS can and will change it and adjust the amount of the refund/amount due. If your late taxes are done and filed, you should consider the service rendered.

Getting a return is not the same as getting a refund. Having your return prepared and reviewed within three days is standard. Paying extra to have it returned to you the same day is also standard. There's no scam here. If you find the price too steep, I suggest you shop around. The best bet is to file on time, but as I know full well, it's easy to get behind. I was willing to pay for the convenience of doing it all online.

Anonymous reviews are of limited use. I suggest anyone who questions a business do their own research and not rely on the word of someone they don't even know.

They are a horrible service. I needed a copy of my W2 and went to their site as they were offering a 20% discount. I could not find the place where to apply the discount, so I contacted their online customer support. They told me that it would be in step 5 and to just proceed. I proceeded and no step 5. I told him this and he told me that they automatically take it off. I immediately looked at my bank account online and they didn't! I was still charged the $39.97. When I challenged him with this, he immediately ended our chat conversation. I went one step further and called the phone number on their page where I was met by Clark I who had ZERO customer service skills whatsoever. I attempted to explain the situation but was always being cut off with him saying, "the 20% discount is only for submitting a tax return". There is nowhere on their site under pricing where it says that this is only for tax returns and not documents as well. I asked to speak with a supervisor and was quickly turned down to that also. I have a print screen of the pricing web page AND a copy of the chat transcript. I figure I will get my 20% off back in calling everyday for the next week to complain and seek reimbursement.

This company has an F rating by the Better Business Bureau. You can check them out at www.bbb.org. Whatever you do, DO NOT do business with them. IF you do business with an unlicensed company you do so AT YOUR OWN RISK.

I used them last year and thought the service was great. Everything was done via email, I got a PDF of my filing and I got refund deposit. Thank for the help.

I was in a tight bind when I found this company online. I had not filed my taxes in YEARS 4 to be exact. I was able to use thier site to file my back taxes and it was a breeze. I have been using them for 3 years now. I can say that customer service is not the best, but I am not looking for a friend I need my taxes done!! My refunds have always been accurate. I will continue to you this site to file my taxes.

We have not yet filed our 2009 tax return for some reason and got a letter from the IRS in the mail letting us know that we have 10 days to file. My husband and I went on a search for our 2009 W-2s and could not find them. We called the IRS who sent us federal information for no charge, but it did not include any state info. I had emailed my H.R. department who was able to send me my W-2 but my husband did not have that option. He found www.filelate.com and the picture on the website shows a W-2.

He tried calling the 877 phone number listed on their website to see if state information was included multiple times before creating an account to order and received no answer. He went and ordered it anyways, against his better judgement. After he received the information, and was billed about 80.00 plus taxes for it, realized that he did not get his state.

He called the company again and left several messages. He did not get a call back until the following day, just about a full 24 hours later, and he got a message. He called back and told the woman, Janice, that he did not get all the information that he requested. She told him that the website states that they do not provide state information. (Apparently, this was not made clear until after the order process begins, and he did not see it. This is the only place on their entire website that actually says this, even though the picture of a full W-2 is featured on their main "forms" section of their website.) He tried to explain this to Janice, but she did nothing for him. He then asked for a manager and she put him on hold for 25 minutes and then hung up on him. He even tried sending her an email, as she misunderstood what he was asking for and resent him the same information that he already got, but did not get a reply.

He told me about the conversation and I proceeded to call, again tried multiple times, about 8 or 9, before I was able to get in touch with anyone. When the woman answered the phone, I asked to speak with a manager. She asked how she could help and I replied "by putting a manager on the phone". She said "how can i help you, you're talking to one". I explained the situation to her and she said that SHE was the one who spoke with my husband earlier and told me the same thing that she told him. I explained to her that the IRS provided us with the same information that they charged us over 80.00 for and we didn't get the information that we needed. She said "that's your problem. It says on our website that state information is not provided. I am not issuing a refund to you because your husband can't read and refunds are not in our policy. If you don't have any other questions, then have a nice day" and hung up on me. I called back and told her that I did not appreciate her hanging up on me and she did not respond, just hung up again. I called back a THIRD time and was put right on hold, then hung up on.

Working in customer service myself, I was appaled by the treatment I received from this woman. I would never treat my customers like this and have never been treated like this when dealing with any other company. As I'm sure you can imagine, we will be disputing these charges through my bank, will never do business with this "company" again, and will do everything in our power to warn other people about this website...

I needed a copy of my 2008 w2's to verify employment, I received an e-mail indicating my order had been rejected as a result of incorrect AGI ad birth date, that's odd, I know my birth date and it was correct and I have a copy of my 1040 forms with the AGI that was actually reported. The they sent me an e-mail indicating I started a return for 2010, my 2010 taxes have been complete and I needed no such services. To date I have not received my W2's and I keep receiving advertisements from their site. I have sent them (2) support tickets stating to them to cancel the order and telling them they are not authorized to charge my card. To date I have had no reply and they charged my card, I have called my bank and started a dispute of the charge. They rejected my original order and still charged me for services I never received. Their customer service is, well there is no service, I feel they are a complete scam and do not have the ability to complete the services advertised, at least the services I sought out. My suggestion, stay away from them.

I have the same negative experience as the above posters in the area of requesting w2/1099 and not getting them, and zero customer service. They actually took down their chat service after failing to give me a runaround. I had them on the ropes and they told me I'd have my W2s "Today" just to get me out of their hair. I did not get them, and now all avenues of communication have been cut off. They took my money, of course.

Well, I got it. A bit late, dodgy customer service, but I did get it within an hour or so of posting here, BBB and ripoffreport.

This company states there is a ticket creator and live chat. Well, I have had the live chat windows emailed to me because there were no operators to answer my call. This is bullshit. I also created a ticket. My forms were supposed to be available within two business days after I complained, two days later I still have nothing. I'm going to call and put a stop payment on the purchase since they were unable to render services or work with me at all. I wish I had seen this before their website.

I filed late for 2011 and paid for and received my 2011 1099's from filelate.com ... BUT now I am trying to file 2012... late again (this is 2014) and I thought it was safe to use filelate.com again. I was wrong. It has been a month since they took my money. After two weeks I complained and they responded, by both email and voice mail. They said cutbacks at the IRS were responsible for the delays. Another two weeks have gone by. It's been a month now. I complained again and there was silence... no response whatsoever... I believe that filelate.com was at one time a reputable company. They either changed ownership or went to the darkside because now it is one big rip off, a scam, a fraud, crooked... Liars and Thieves! Avoid using filelate.com to get your w-2's or 1099's. You can get them directly from the IRS in less time for FREE!



Videos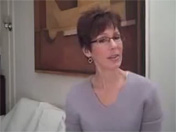 Latest Groups
Today's Mess-Up Photo