Share with Others
Recently Discussed Complaints
Consumer Tips & Tricks
Latest News & Stories
Latest Questions
Fact-O-Bake Complaints & Reviews - Poor workmanship, false advertisement

Fact-O-Bake Contacts & Informations

Fact-O-Bake

Poor workmanship, false advertisement

Complaint Rating:

On 27 April 2007, I took my vehicle (2001 Mazda Millenia) to Fact-O-Bake at 5470 Pensacola Blvd, Pensacola FL after reading their advertisement on the company website (www.factobake1.com). Specifically, the website stated "At Fact-O-Bake, we offer four different paint jobs to meet our customers' budgets and needs - starting with the basic auto enamel all the way to our top of the line, base coat/clear coat for factory-like results and superior UV protection". Additionally, the website stated that Fact-O-Bake offers expert body repair. I called around town and Fact-O-Bake offered the best price for a factory-like paint job. The salesman Tim reinforced what was advertised on the website and there was a sign posted in the office stating the $749 paint job was the best of the best so that's the job I chose. We went out to take a look at the car and there were very noticeable scratches and chipped paint as well as some minor dents. Tim assured me that the scratches, chipped paint, and dents would be professionally repaired. The contract clearly stated that the front and rear bumpers would be stripped and that's where the major damages were. However, when I went to pick up my car on 2 May 2007, I was quite disappointed with the poor quality of work.

Instead of sanding/buffing/stripping the areas that had chipped paint and deep scratches, those areas were painted over without any sanding/buffing/stripping and the scratches and chipped areas are visible. Discrepancies included paint bubbles, dripping/running paint, chipped paint on the driver's side mirror, and a dead insect was painted over and left sticking on the car. There may very well be other damages that I didn't notice because the car was so filthy from dust that I couldn't catch everything. My husband and I inspected the car and pointed out these highly noticeable discrepancies to Tim and he literally blew us off. He stated that no paint job is flawless and that we got what we paid for. He also said that he doesn't do $3000 paint jobs and to us, he was implying that if we want a flawless paint job that we should have gone to a more expensive automobile paint shop. We asked him for his manager's number and he refused to give it to us and he refused to call the manager on our behalf. He told us to come back the next day at 10am and speak with the manager; we live in Navarre FL (30 miles away) drive and my husband works on Eglin AFB (40 miles away). He has to take off 3-4 hours to drive from Eglin to Pensacola. Thus, we had to leave my car there until my husband can get permission from his boss to take time off work to make another trip back to Fact-O-Bake to speak with the manager.

Poor quality of service, poor customer service, poor workmanship, and false advertisement are my complaints. Fact-O-Bake clearly did not live up to what they advertised on their website. I want Fact-O-Bake to correct the discrepancies in a professional and timely manner. I paid for a factory-like paint job and that's what I expect; nothing less. I plan to report this incident to the local military bases Public Affairs Office so that other military personnel don't get ripped off. I'm also filing complaints with various consumer reporting agencies.

Comments
United States
Cars, Parts & Vehicles





Comments

Sort by: Date | Rating

Your commercial on T.V. is FUCKING ANNOYING!!!!! All of sudden you added those series of beeps while the commercial is going on, come on fellas don't fucking piss off the public with all that noise. I wouldn't go there even if it was for free!!! I hope your company goes bankrupt you fucking cocksuckers!!!

I had a good experience from Fact O Bake however I used the one in Baton Rouge Louisiana. They repainted an old truck and it looks very nice.

I had a great experience with the factobake in Baton Rouge, La. The price was good, and the work was great. Some places might claim to do better work, but they also want a lot more money. I had some body work done, a new paint job and a spray in bed liner done. The people were nice and curtious. I have recommended Factobake to several people.

Well as an former employee of fact-o-bake, i agree with what people say about the workmanship there, although it's not the workers who do the poor workmanship, it's the ones in the front office telling the workers to not do a good job...now i know that sounds messed up, but it's true, they would tell us to not use primer on cars when customers have paid for it...don't repair certain things, when the customers have paid for it, they want the workers there to get these jobs done in 3 or 4 hrs, when it is impossible to do so, when people have paid for a great looking paint job, they want the cars in and out as quick as possible, and there's no way anyone that works there is able to do these cars in such a quick time and the cars coming out looking even half ass decent. I feel for the customers as much as I feel for those poor sons of bitches that work there putting up with not only that cocksobbing dickhole Tim, but also that sorry ass owner that backs him!!!

I have always taken my cars to fact-o-bake and they have always done me a good job! Yes you may find a better one but it is going to cost you at least 3 times as much! I always make sure they know that i am not in a big hurry. I think you should never make them feel like they have to rush it because thats what they will do! I have another car being painted this week and will try to let you guys know how it comes out, but i feel it will look great, just like the other 4 cars they have done for me! I even had a white hood and tailgate done to match the existing 1997 paint and it was as close as you will ever get!
Keep up the great work!!! i am at least 10k ahead because of these guys! Just make sure you let them know what you expect and DONT RUSH THEM!!!



Videos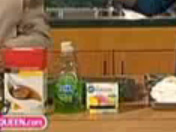 Latest Groups
Today's Mess-Up Photo