Recently Discussed Complaints
1.
(0 mins ago)
FakeID
kenney is a big scam
5.
(34 mins ago)
Xhose Pro
I was looking forward to getting a replacement
Consumer Tips & Tricks
Latest News & Stories
Latest Questions
Exxon Mobil Awards Promo Complaints & Reviews - Beware of this scam!

Exxon Mobil Awards Promo Contacts & Informations

Exxon Mobil Awards Promo

Beware of this scam!

Complaint Rating:

Contact information:
Exxon Mobil Awards Promo


United States




From: Marlinda Cachini <mcachini@ashiwi.org>
Subject: CONTACT MR. ROBERT K. ANTHONY.?
To:
Date: Saturday, June 6, 2009, 9:40 AM

THE EXXON-MOBIL OIL COMPANY
PLOT 1 - 16 EXXON-MOBIL LAYOUT,
WUSE ZONE 2, WUSE, ABUJA. NIGERIA.

Attn: Selectee

OFFICIAL CASH PRIZE WINNING NOTIFICATION.

You have just won $386, 500.00 USD (Three hundred and Eighty-Six
thousand, Five Hundred United States Dollars) in cash in the on-going
Exxon Mobil Awards Promo. You are to Contact Mr. Robert K. Anthony
immediately at award.exxonmobil@gmail.com or call (+234) 706-333-4713,
for more information and proceedures of claim.

Your verification number is: (EM-389-6373, FGN/P-073-92).

CLAIM REQUIREMENTS;

Your Full name:
Full Contact Address:
Telephone number/Mobile number:

Yours Sincerely,
Marlinda Cachini
Online Co-ordinator.

THE EXXON-MOBIL OIL COMPANY
PLOT 1 - 16 EXXON-MOBIL LAYOUT,
WUSE ZONE 2, WUSE, ABUJA. NIGERIA.

IMPORTANT: 18 years and below are not allowed to particapate in this
rewards programme.

Comments
United States
Lottery Scams





Comments

Sort by: Date | Rating

This is an absolutely classic example of the "Nigerian eMail scam".

Under no circumstances respond in ANY WAY to such eMails. Even sending an eMail back telling them how much you hate them is a bad idea, as it proves your eMail address is live (i.e. has a real person at the other end - you!) Simply delete the offending mail, or if your mail program supports it, delete & block sender or add to your junk mail list.

Don't waste your time and effort responding to the scammers, as there's a guy out there who will do it for you. Check out this website. Some of the stuff he gets the scammers to do is hilarious:

http://www.419eater.com/

I'm not affiliated in any way with this site or its creator, but it's so clever, I wish I was!!!

THIS IS A GENUINE LINK. MY SISTER HAS BEEN BENEFITTED BY IT. NOW SHE IS ON A WORLD TOUR. CURRENTLY SHE IS IN ROME.

I got a similar email. Said this:


From: "Exxon Mobil Oil Company"
Reply-To: exx_oil@sify.com
To: undisclosed-recipients: ;
Subject: Promo Draw
Date: Thu 11/05/09 08:35 AM

You Won $850, 000.00 from EXXON-MOBIL Promo Draw.
Contact Mr Harry Bent with your full name, full contact
address, phone, ocupation.Email: exx_oil@sify.com


Also, I'm absolutely sure that Sidd isn't someone paid to say that it isn't a scam, or even the scammer himself. Nope. No chance at that!

I just got this in my personal email, i'm glad this site is here...

Date: Tuesday, April 20, 2010 2:12 AM
From: EXXON-MOBIL 2010 AWARD
To:
Subject:
Size: 2 KB


We are happy to inform you that you have won the on-going EXXON-MOBILAward
draw of £500, 000.00.GBP Full Name: Address: Phone:Country:

Verification Number:EM-389-6373, FGN/P-073-92

Contact ExxonMobil Award Processing Officer Mr. Grant Vesill for claims of
your funds.

Email: exxonmobile2020@9.cn
Tell: +4470-4571-9571

I just got the email. E500, 00 contact Mr. Grant Vesill. Looks like Exxon has plenty of monumental awards to give away in 2010...NOt! PHOne number was +4470-4571-9571. I want to call the number to see who answers.

I got one too - but it's from Mark Anderson from the MICROSOFT EMAIL PROMOTION AWARD 2010


Subject: EMAIL WINNING NOTIFICATION
Date: 5/29/2010 9:49:33 A.M. Eastern Daylight Time
From: dortecp@vip.cybercity.dk


You have been awarded the sum of £1, 625, 000.00GBP in the MICROSOFT EMAIL PROMOTION AWARD
2010.Cont Mr Mark Anderson with your names, address, phone to Email:
microsft.claims03@w.cn or call +4470-4571-9571 for moreinformation on this award.

they were sent me like the above mail from different id saying that. you have won 500, 000, 00 Under 'B' category.

me too have the same type of mail from different lottery like in the name of microsoft, Exxon mobil, worldcup promo winner like that. they mentioned in that, they have selected the mail id randomly and award prize for those persons... pls help me in that and make me clear about whats going on...



Videos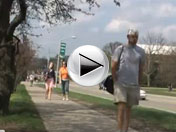 Latest Groups
Today's Mess-Up Photo