The most trusted and popular consumer complaints website
EverHome Mortgage, Jacksonville, Florida Complaints & Reviews - Foreclosure Fraud

EverHome Mortgage Contacts & Informations

EverHome Mortgage

Foreclosure Fraud

Complaint Rating:

EverHome Mortgage and LPS is being investigated by the FBI for fraud of documents to rush through foreclosures in select areas for a small select few of investors to swiftly buy up at far below already low housing prices. Some cases, even rushing forecloure to beat closing dates of possibly realtor sold homes. Some believe, to purposely force foreclosure auctions that only a hand few would respond to, therefore the property selling well below appraised values. One person called EH CS, could not get anyone to explain why his mortgage jumped $960 more a month with a fixed rate, asked to go to Everhome's office in Jacksonville...was told he would be escorted off property without an appointment AND WOULD NOT GIVE HIM AN APPOINTMENT. Maybe FBI will solve their customer service issues.

Comments
United States
Banks





Comments

Sort by: Date | Rating

8th of Aug, 2010 by JaneDoe
0 Votes

That's been a long time coming... it's about time.
I mailed bank checks to them weeks ago with return receipt to prove they received them.
Checks were for $9000. Lost...
What else is new. Every year they dispute receiving payments even though they were all bank checks & they signed for them.
I don't understand what they stand to gain by foreclosing on a person paying the payments?
Does anyone know what is going on?

They bought my loan 6 years ago, refused payments, put me on high payment plans, applied my payments to their fees & lawyers & always said I was still
behind. Every year I have had the stress of not knowing what will happen to my home... I'm going to just walk away. They're too unethical.
Keep the house... I bought it for 120, 000 & it's not worth 30, 000. Roof is wavy & caving in, mold & constant water in basement, floors are buckling, walls cracking... I don't know why they would want it. They can't collect anything from me, I filed for Ch 7 in 2007 & the didn't reafirm the loan. They actually said they don't reafirm.??? Sounds like they plan for foreclosure right from the beginning.

How do they benefit?

30th of Sep, 2010 by ProudtobeanAmerican
0 Votes

They have help! The local "special referees" assigned to foreclosure hearings and auctions are the ones that are fast tracking these properties. We have been through hell and back with EverHome after losing it 3 1/2 years ago. We were never behind on a payment (have showed proof of 2yrs worth of bank statements showing mortgage payment autodraft along with extra $10 a month principal payments. **by the way not one of the principal payments were ever applied to our account** we also showed multiple documents that contradicted the other either in price figures or dates of the letters. The special referee still would not stop the foreclosure proceedings because of no other reason but that we were 1 of 96 he had on the calendar for that day and he doubted that the company was just "picking on us" per his words. We attended the auction to bid for our home until we could seek legal representation regarding the "non applied principal payments" and I was instructed to call the same "referee" the morning of the sale to find out the starting bid or asking price if you will. He told us at 8am that morning that the house would auction for $116, 200 and we took appropriate funds for 5% of that price. At the auction sale only 3 hours later he began the bidding for our home at $119, 900. I was frantic and didn't understand how the price jumped and if it was legal but I didn't want to loose our home so I bid and of course was the only bidder and paid the 5%. I knew that it had to be a simple mistake because the house never appraised above $116, 000 and I thought that the mortgage company could not sell a home for more that its current appraisal or value. That would make it impossible to get financing as it would have been over 100% of the home. I asked the special referee about the change in amounts and he said he didn't realize the difference but would have to research his notes back at his office and would get in touch with me. GUESS WHAT..he never called and I have yet to get an answer from him...and the cashier's check for the 5% that we lost was made out to HIM???? To make matters worse, our home eventually sold for $77, 000 as a short sale to a couple from NY (we are in SC okay).

23rd of Feb, 2011 by gloria c
0 Votes

If you have a complaint with Everhome, pleae call the Office of Thrift Supervision and take out a complaint 1-800-842-6929.

27th of Jul, 2011 by Rosswill
0 Votes

I was fast tracked into foreclosure with EverHO mortgage. After paying down this loan $210, 000 over the the last year I was 31 days late and they refused my payments unless I caught up. The stuck me into default and then foreclosure in 24 days. I asked for reinstatment amounts from EverHO and each time I called the amount would go up. Finally I was able to reinstate the loan and was amazed that the law firm handling the debt was easier to deal with than EverHO. I have 3 payments to make and I can do away with these idiots.If you are considering a mortgage company, I would recommend you research carefully who you do business with and read carefully what ever you sign.

24th of Jan, 2013 by Redshere
0 Votes

https://petitions.whitehouse.gov/user

Please go to this website and sign the petition against EverHome Mortgage. We need 150 signatures for the White House to look into the petition. Someone needs to go after EverHome Mortgage now. 2013

24th of Jan, 2013 by JaneDoe
0 Votes

I'm so sorry we all had to go through this. It's really unethical & stressful on everyone.
I tried to save my home through chapter 13 bankruptcy thinking the trustee & lawyers would police Everhome.
My payments were directly sent from my paychecks as a Registered Nurse. They still managed to continue to add on thousands in fees without any trouble at all. They never paid taxes nor homeowners insurance either. Eventually I just had to accept they were always going to be robbing me blind & I'd never be able to trust them. I filed chapter 7 :(
Now this place has been devastated by floods etc & never repaired. I replaced the furnace twice & eventually gave up. My payments were $1700/month + repairs etc... originally the mortgage was fixed rate @ $1100 / month & now they say I owe more than I bought the house for 10 years ago because of their fees.

3rd of Aug, 2013 by Winter Park Florida
0 Votes

I received a notice of foreclosure from Everhome Mortgage and come to find out they filed over $500 in fees for a bankruptcy paperwork without notifying me or the Bankruptcy court. Get this, bankruptcy started in Feb 2004, they put the paperwork in Sep 2007? I was instructed if a creditor had to add monies to any account they had to petition it before the court. They never did and now are going through with this foreclosure? Hmm wondering what the VA Loan officer would say?



Recently Discussed Complaints
Worst rating
Subjects of Wide Speculation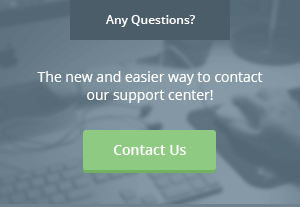 Stay Away
Latest Questions
Latest Groups