EvenTemp/St Croix Pellet Stoves, Weare, New Hampshire Complaints & Reviews - Poor quality, dismal customer support

EvenTemp/St Croix Pellet Stoves Contacts & Informations

EvenTemp/St Croix Pellet Stoves

Poor quality, dismal customer support

Complaint Rating:

Contact information:
EvenTemp


52 Chester Drive




Weare

,

New Hampshire




United States




If you wish to buy quality, American-made pellet stoves, look elsewhere. If you wish to purchase a quality American-made product the manufacturer actually stands behind...look elsewhere. I purchased (2) St Croix Stoves in 2008, an York insert and a Prescott. The authorized installers butchered my house. The stove manufacturer, EvenTemp of Waco, NE, did not care. They said talk to the dealer, Hearthworks of Hooksett, NH. Well the dealer was responsible for the installation and they didn't care either because their installer was a sub-contractor. In other words, Hearthworks got their money... It took a complaint to the NH Attorney General to get the sub-contractor to reluctantly comeback and half-heartedly patch up their butchery. I have since required a 3rd party to repair their repairs. Within 1 season of use the brick liners of both stoves started to crack, crumble and disintegrate, clearly a material defect. A neighbor who purchased a different model St Croix pellet stove had the same problem with the liners and got the same results of non-support. The dealer said to contact EvenTemp. EvenTemp, denying any defect said I had to purchase replacement liners through the dealer. Think about it: 3 different model St Croix stoves in 2 households all with disintegrating brick liners within 1 season and the manufacturer refusing to stand behind their products. However, the dealer, Hearthworks, was more than happy to sell me new liners that are now made of steel even though the original ceramic material was "not defective". In other words, Hearthworks was happy to take more of my money. At the time I declined purchasing them but now I have no choice because the interior heat shields are held in place by the now, completely disintegrated brick liners. In addition, I am now in my 3rd season and the keypads for the digital control panels on both stoves have failed and need replacement. I need not bother contacting the manufacturer, EvenTemp, nor the dealer, Hearthworks unless I wish to initiate another circle jerk. I am now seeking parts online and will either install them myself or hire a competent, consciences technician to do so. All in all, St Croix stoves are rubbish, are not supported by the manufacturer and I assume any sister brands manufactured by EvenTemp of Waco, NE suffer the same fate.

Comments
United States
Appliances





Comments

Sort by: Date | Rating

Hi,

Please email info@stcroixstoves.com to tell us how to reach you. Use Complaints Board Customer as the subject line.

Thanks, St. Croix Stoves

St. Croix Pellet Stoves are a great product and Hearth Works is a great fireplace dealer, and have plenty of knowledgeable people to help you with your problems, especially on a quality brand like St. Croix .
Steel Brick kit was an update to the old firebrick liners that did crack, all new models come standard with this.
That dealer also holds pellet burning classes during the heating season at that location, to help there customers learn and know how to use, clean, and fix any problems that could occur with there stoves/pellets. I've taken advantage of this the last couple seasons.

Sounds to me like you need to attend a class or pick at a knowledgeable person's brain to learn a little more about how to use your stove, how to maintain it and learn the preventative problems that could occur with any stove.

Hi there.

Our email has been down. We apologize for any confusion. Please email your info to info@eventempinc.com, and we will get ahold of you.

Thanks.

my st croix pellet stove smells like exhaust smoke all the time, this pellet stove sucks

st croix pellet stoves leak smells like exhaust and when i light my stove i get smoke in my house i my as well run my charcoal grill in my house.it would be less smoke than this pellet stove puts into my house this stove company sucks i.my as well gave &5000.00 to the trashman cause this stove is going into the trash i really got taken on this stove

Black soot an on going problem, cant get white fly ash anymore. Finally shut it down in frustration. I have 4 tons of pellets sitting….Spend about 2 hours per week cleaning.(Without exaggeration)
Everything is working just black soot ash. Had to chip away with a chisel the ash pan & the stove all around it. Looked like black glass. Black creosote causes me fire concerns. It worked great for the 1st 2 years any suggestions? Yes we cleaned the chimney & had the stove professionally cleaned…still black soot. Tried ALL the suggestions, new brand pellets, clean clean clean, burn on high, clean chimney, adjust feed rate, adjust damper. Don't need outside air very very drafty basement windows & door. ANY SUGGESTIONS would be appreciated. Have talked to numerous other Pellet Stove owners, called other stove companies for suggestions, read every on-line suggestion written for St Croix & other brands hoping for tips. btw if you call St Croix/Even Temp they say call the dealer…dealer just keeps making suggestions, ALL of which we have tried. I would not recommend this brand. Poor service, high maintenance Poor warranty. really frustrated. I see in this string that Even Temp says for others to contact them. I have, in fact today I talked to Doris at Even Temp, even with my telling her I am getting no where with a fix She said contact the dealer. I have called 2x's today in fact (Ace Hardware busy with customers) who couldn't be nicer, but just nicely making repeated suggestions is not pinpointing the problem. btw spending so many hours cleaning the stove increases your risk of an indoor vacum filter failure & yep I had that this week, indoor black soot cloud. That was the icing on my St Croix cake UGH. Help. Don't buy St Croix. Please post FAIR FACTUAL reviews, as this is.

Hi,

We are still waiting to hear from dealers and customers. To the last two people who have posted, please email stcroix@eventempinc.com, with your details and use Complaints Board as the tag line.

Thanks.

I have a st. croix scf 050 I have called several times for tech support just for common questions and they have always call back the same day and one time it was the next day.
I had a power surge and fried my control board and needed help. I called about 3 times in one day and they called back each time. Most of the problems I have had were in the owners manual, just didn't understand. I agree the owners manual could be written better
or updated. All-in-all I think ST.Croix is an excellent product, and tech support is excellent as well !
I will recommend ST. Croix. (very good choice.) Most of the complaints I have seen can be answered in the owners manual.



Videos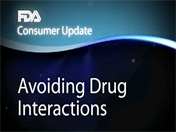 Latest Groups
Today's Mess-Up Photo