ERS Complaints & Reviews - Couldn't even say yes this is him

ERS Contacts & Informations

ERS

Couldn't even say yes this is him

Complaint Rating:

Contact information:
ERS


United States


www.ersnet.org


My experience with ERS has to do with a college dept. I couldn't make a payment on it and talked to the accounts manager at the college about how I had to pay for my clutch to be rebuilt. I offered to take in the receipt for the work done from the mechanic shop and she said no need to because I called and spoke with her instead of just skipping it. I also offered to make a double payment the following month because I was recieving enough work to do so. She said that would be great.

Well, 7 days later I get a very rude phone call from an ERS rep and he was supposedly the head of the College Loans department of ERS Collections. He flat out told me if I don't pay off my bill to them (ERS) by that day that my $375.71 left on my bill would become a total of $1500.00 and that they would put a judgment on me to be able to take it out of my paychecks. He didn't even give me a chance to answer that yes this is Russell.

I told him to go ahead and try it that I am self employed (the truth) and un licensed because in my state, I don't have to be if I make under a certain amount in one quarter; Yes, I pay my taxes. Then he got even more belligerent with me when I asked him for a certified mailed copy of there harassment policies. By Federal Law they have to provide you with a certified copy if asked. If they do not provide one then you can counter sue. Well, he hung up on me and then called me back and told me if I wanted a certified copy then I would have to pay off my bill and hung up on me again.

After googling ERS Collections, I went to there website and the head of that department isn't even a male. It is a female. So, I am thinking about calling back and asking her for a certified copy of there policies regarding people who owe and asking her why I haven't even received a letter from them letting me know that my account has been referred to them. Yes, no letter just a phone call out of the blue.

Comments
United States
Collections Agencies





Comments

Sort by: Date | Rating

Some totally rude, unprofessional person called me today at 9:30 am from this company. They called my cell phone asking for my husband. Would not tell me what kind of company this was or why they were calling. He wanted my husbands social security number or else he would not tell me anything. Meanwhile, I told him I would not give out my husbands SS#. Way too much fraud going on and if he could not tell me why he was calling I would not give him any information...now keep in mind we both have excellent credit, no late payments in the past 13 years, no school loans. I let this guy know my husband worked last night did not get home until 4 am and I would not wake him up until 2 pm today. This rude a**hole told me he had 1 and a half hours to call him back or he would pass some judgement on us...Meanwhile I have no clue what he is talking about. I looked up the company, called and spoke to a very nice gentleman who was the receptionist. He gave me a supervisors number. I have called her 5 times and she never answers. I left a detailed message asking her to call me back and explaining that we have no clue what they want.

These people need to be put out of business. They are rude, unprofessional, threatening thugs who won't even allow you to speak. I think they have us mixed up with someone else who has the same name and yet I was treated like some type of criminal. We have never received any letters or other phone calls from a bill collector because we don't owe anyone anything.

I called ERS after learning my student account had been sent to them two weeks prior for collection. I paid the total amount on the spot over the phone and was told it would post within a couple of days. After a month, an amount for less than my original balance (without fees) was posted to the account, still leaving me a balance. I called ERS to ask why this is and they told me to contact the college as my account showed a zero balance with them. A couple of weeks after that I received a call from ERS to tell me there had been a "glitch" in the system and that I owed a random amount (not accurate.) I asked for an explanation and they could not give me one. I asked how much their fees were and was told repeatedly that "the system was not showing that." I could get no more information and became aware of the fact that it seemed unlikely the caller was even seated at a computer. She put me on hold for six minutes and returned repeating the amount I owed, clearly reading from a script of limited phrases. I asked if she could send me a statement and was told "No." I'm pretty sure I am legally entitled to have their fees that I have already paid, disclosed to me and some sort of statement showing the payment I have made. They are alarmingly unprofessional and breaking the rules of how they can operate. I plan on disputing this whole issue and calling them to task where they are breaking the law.

yes this company is very rude and they will not let you get any word in to make arrangements.

Same thing. My university made a mistake in forgiving a loan and ERS got it as a collection. I was told I wasn't entitled to a validation or verification letter since they already mailed me a letter (which apparently got "lost in the mail" aka didn't receive) and that I had 2 days to make a decision about what to do about this since they "already knew where I worked." (took it as a threat of wage garnishment as was implied). Very rude. University meanwhile in the process of rectifying their error. Crazy.

"Icee" is the agent that calls me, originally very kind and considerate, I set up this "payment" plan with them and all went ok, but I never received a payment verification or the total amount due. I stopped paying, and "Icee" called me back, I told her I wanted confirmation of payment, she said she would send it out, I received a "pay total now bill" 5000$ more than original loan "fees" it was labeled. She just called again today, I told her I will not pay until I see payment received and a break down of where my money is going, she proceeded to talk over me something about we need to receive payment today or blah blah blah. I do not believe this is a legit company, I have looked up the sight on the web and it seems very vague. Ive called my original student loan provider and they have written off my loan but did not send it to a collection agency.



Videos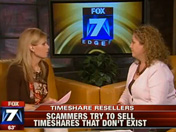 Latest Groups
Today's Mess-Up Photo