Share with Others
Recently Discussed Complaints
Consumer Tips & Tricks
Latest News & Stories
Latest Questions
Enterhealth.com Complaints & Reviews - Its all about the money

Enterhealth.com Contacts & Informations

Enterhealth.com

Its all about the money

Complaint Rating:

I paid to have my son under their care. charge $15, 000 for prometa.+ $thousands. mo. Detox thru them is charging you for a room and seeing you 1-2 times day. Left alone to deal with hallucinations and sickness and give them medicine for themselves to administer. Past history of pneumonia was listless unattended and died of complications all alone. Watch out for the detox program. Charge differently dependent on ablility to pay clean your cash out if you let them.

Comments
United States
Health & Beauty





Comments

Sort by: Date | Rating

I believe it is imperative to correct the misrepresentations that have been made with regard to Enterhealth on ComplaintsBoard.com. At no time, since Enterhealth opened its doors in December 2008, have we ever had a patient death, or even a similar circumstance to what you described, at our Life Recovery Center. We were sincerely sorry to learn of your loss through this forum and extend our deepest sympathies. At Enterhealth, client safety and physical well-being is paramount to our care. Our alcohol and drug treatment program is individualized to meet each client's needs. Whether it's withdrawal stabilization, anti-addiction medications, individual or family therapy, we customize our approach and are focused on helping each client fully recover his/her life. Obviously, this tragedy is associated with another provider and we must set the record straight for readers of this forum.

David M. Kniffen, Jr.
President
Enterhealth
(214) 261-1130

I disagree completely with the comments made by West. I was a residential client at Enterhealth during 2009 and I can attest that the care and treatment that I received was first rate. The testament to the success of Enterhealths program is in the many clients such as myself that have regained their life back and are living a life of sobriety.

I was a patient at Enterhealth in the summer of 2009. I was frustrated at the lack of care I was given. I was promised a handful of different treatments that never came to fruition. I did not see a psychologist for well over a week, and I was badgered into taking Prometa at a cost of $15, 000. They eventually backed off when I told them I did not have that kind of money. They also insisted that I stay for 60 to 90 days without a proper diagnosis. When you are in a vulnerable state, complex decisions are hard to make. My advice is to take some one with you to the initial interview who is not emotionally wrapped up in your sobriety. I left the program early because I simply was not getting a return on my investment. Through my own determination and hard work, I have remained sober and healthy. Rehab is what you make out of it. It can be a great tool if you are truly ready to quit. I believe Enterhealth may have the right intentions in mind but like all for profit businesses, in my opinion, they are more committed to the dollar than the well being of their patients. Most will find that all rehab facilities operate in this dimension. In their defense, they did offer to pay for my care for the rest of my stay as a final consideration. I did appreciate their gesture, but it was too little too late. As with all professional organizations, there were a lot of good people at Enterhealth. I wish them and their patients the best of luck and I hope they will all grow in a positive direction and I hope they use this criticism as a tool to grow instead move backwards.

My SO is at Enterhealth and has no complaints. The time you spend there is what you make of it. No one will force you to come to the group sessions so if you want to wallow in your room instead of making a difference, that's your choice and your money wasted. They have a nurses window where you are expected to show up for a small ziplock containing your medications for the next few hours (since most things are taken every 4, 6 or 8 hours, you don't need to constantly be seeing the nurses as it wastes your time and theirs) and attend group sessions on all sorts of topics throughout the day. from what my SO has told me, they have group sessions every other hour that you're expected to attend, but like I said before, no one will make you go. you can feel sorry for yourself and curse your parents alone in your room or in the fitness center, basketball court, tv rooms, or other recreational diversions intended for the hours between sessions. you see a therapist one on one several times a week, in addition to having your medications monitored and adjusted by a psychiatrist. and the food is first rate too! perhaps you ought to consider that your son made the choice to be alone.



Videos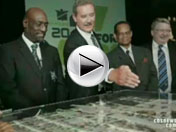 Latest Groups
Today's Mess-Up Photo