Recently Discussed Complaints
1.
(9 mins ago)
trawex.com
No support or help from company
3.
(39 mins ago)
Appbuy
Unauthorized charges
Consumer Tips & Tricks
Latest News & Stories
Latest Questions
Embassy Suites Complaints & Reviews - Money scam

Embassy Suites Contacts & Informations

Embassy Suites

Money scam

Complaint Rating:

Contact information:
Embassy Suites


United States




Total disaster! I had planned on taking my daughter to her first concert in Cleveland, OH. I went on line and booked a room through the Embassy Suites website and felt I was getting a good deal. Sadly, the concert was canceled. I thought about taking her to a different location and staying again with Embassy Suites and adding a night as I would be traveling further. I started by calling their customer service, but was told I could do nothing about changing the reservation because I had used the special on line rate where I couldn't make a cancelation or modification to the reservation. I was told that since I used the special internet rate, it had already been billed, the money had gone directly to the hotel in Cleveland, and there was no way to reverse the charges. I asked to speak to a supervisor and was put through to a voicemail. I left a message and the call was not returned. Later in the day, I called again and asked to speak to the supervisor. Again, was put through to voice mail and the call the was not returned. I called Embassy Suites coporate office, which is part of the Hilton hotel chain. Got voicemail and left a message. I did receive a call back, but was told again that there was nothing I could do to change the reservation. I asked if there was someone else I could speak to, seeing as though I merely wanted to change the reservation to a different city and spend an additional night. Embassy Suites would still receive my money and then some since I was adding a night. I was told that they would forward my concerns to someone else and they would return my call. I never got a return call and now I'm paying for a room I won't use. Sadly, this also means I can't afford to go to the different city. This whole ordeal has left me very disappointed with Embassy Suites and the Hilton brand hotels. I will never use a Hilton brand hotel and I will certainly exercise caution when booking a room on line. My advice to anyone using Embassy Suites or a Hilton brand hotel is to read the fine print clearly and realize that a good deal might lock you into something you might not acutally use. They are very unwilling to allow changes and you certainly won't get your money back.

Comments
United States
Travel & Vacations





Comments

Sort by: Date | Rating

Let me start off by saying the view from these rooms are spectacular. However, everything else is down hill from there. Remember to take a copy of the agreed upon rate before checking in. They tried to charge us a higher rate and we had to show proof that we had a lower price! The hotel lobby is extremely small for the amount of traffic that flows in and out every day. It's very crowded. Even the hotel entrance when driving up is ridiculously small. There aren't enough elevators to move all the people around. We had to wait on an average for 4 elevators to stop before having enough room for us to get in! The free breakfast that is offered is the worst buffet that I have ever been to. The lines are long and the food is bad; rubber scrambled eggs, hard overcooked pancakes, undercooked bacon, rotten fruit. They aren't shy about prices at TGI Fridays. My family of 4 racked up a $150 bill for just sandwiches and no liquor. The pool had mold along the sides and on the tile around the edges. The tour guide/concierge told us the hotel offered freed shuttle service to the outlet mall, but found out that service was canceled. They didn't even have information about city busses. The business center had 3 computers with two of them with a broken mouse. The room was really hot too. They advertise free internet in the rooms, but there were no available wireless networks and no ethernet cable. They did offer a cable for $12 a night. So, much for free!!
After all these complaints, that's not the worst of it!! There was a false fire alarm at 4:00 AM. The announcement told us to grab our hotel key and exit immediately. My family was on the 37th floor and my 72-old mother was with us. We herded into the crowded stairwell and made it 15 floors down when the "all clear" notice was made that we could go back to our rooms. The elevators were not available of course, so we had to climb 15 floors back up. My mother could only do 1 or 2 flights at a time, so it was a long time before we got back to the room. I was so worried about her because she has a history of heart problems and high blood pressure. Obviously, she was in pretty bad shape the rest of the night. In the morning, I went to check out and asked what kind of compensation the hotel was doing for the inconvenience from the fire alarm. They said they could not do anything! I asked for the manager and she only offered a discount at the restaurant. I argued with the manager that the stress and fear that they caused my family deserved some kind of compensation, but they still would not give us a break on the bill. Then I threatened if anything happened to my mother, that I would send them the medical bills and follow up legally. The manager would not talk to me any more and said I had to call the hotel number to settle the argument. I went back to my room to call that number, and the phone was shut off because I was checked out!

I agree! My elderly parents were scammed with the same thing. I have a question for Embassy Scam!

1. After you've screwed us over and charged us for a room we never occupied, why would you think we would ever be a return customer!???? - Answer - WE WILL NEVER RETURN!!!

Same thing just happened to us. I booked over the phone requesting the Embassy Suites Lake Buena Vista closest to Disney World with Transportation shuttle to theme parks. The representative on the phone new that I wanted the closest Embassy suites to Disney and also that I was booking this hotel because it is a Disney Good Neighbor hotel (which means it has to meet certain standards and there is only one embassy suites that is a Disney Good Neighbor) The representative booked us at the wrong Embassy suites the one called Embassy suites Downtown, 30 minutes away from Disney, not the one 1 mile away as I requested very specifically over the phone. We were about to head out for our trip and my husband called about Disney tickets for purchase at check in and to ask about the shuttles schedule when he was informed that we were a half hour from Disney and that they did not have a shuttle that went to Disney or universal. The confirmation email hotel address was in Orlando so I did not realize this was the wrong hotel when reviewing my reservation. But since we bought the advance rate there was nothing they would do accommodate us. After many phone calls to different numbers we were told that they would do nothing to help us and that we could not even change hotels even though there were plenty of rooms available. They do not care that I trusted the representative to put us in the right hotel, but that it was my fault for not double checking the address location which was Orlando...the last time I new Disney is in Orlando right? this is the worst customer service I have ever had. Hilton is the Parent company and they run under other names as well like Doubletree, Embassy Suites and Hilton Hotels. This company does not care about happy customers even when they could help to make changes they refuse if you book through advance pay rates which are not that much less than regular rates. Don't trust your representative on the other end of the phone because they could book you at the wrong hotel in the same city and you will need to carefully check the address on the confirmation. It doesn't matter that I said the one with Disney transportation and the Disney good neighbor hotel to the representative and yet he still booked us at a hotel 30 mins away from Disney. Just FYI there are many Embassy Suites in Orlando so be careful when booking, because you might get stuck at the wrong hotel with no help from customer service even if there are rooms available and it was there representative that made the mistake. I was told that we should have known it was the wrong hotel by the address on the confirmation email. The address was Orlando...why would I think the Orlando address was wrong????
May I just say that I offered to pay the additional charges in order to get us switched to the hotel requested and was still denied any assistance. Never book with Hilton Embassy suites and Doubletree...they scam people with low rates and then put you in the wrong hotel...and then will not help to rectify the situation that their employee created.



Videos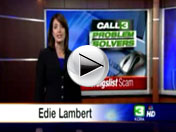 Latest Groups
Today's Mess-Up Photo