E4 Media Group Complaints & Reviews - Fraud and cheating

E4 Media Group Contacts & Informations

E4 Media Group

Fraud and cheating

Complaint Rating:

Contact information:
E4 Media Group


United States


e4mediagroup.com


John and Melissa Mueller of e4 Media Group (formerly Element 4 Advertising) hired our company to provide voice overs for a number of projects they were producing. They now owe us over $3, 200.

We thought we had a respectful, professional relationship with them but as their debts to us began to add up, they stopped communicating. We tried to arrange a monthly payment plan but it took multiple phone calls and emails every month to 'remind' them to send the payment. They remain in business in Grand Rapids as 'e4 Media Group', and have ignored our multiple emails, phone calls and snail-mail requests for payment.

Steer clear of working as a vendor for this company!!

Comments
United States
Products & Services

More E4 Media Group complaints






Comments

Sort by: Date | Rating

I do not know about their vendors but they built a great site for me. They did exactly what they told me they would do.

My website is www.YesYouCanAz.com

Sean

I wouldn't go as far as saying it's a great site, looks pretty dated and mediocre, bunch of validation errors and poor development standards, but I guess if you like it then whatever. I do know that company uses pre-made templates from templatemonster.com and tries to pass them off as their own, lame

http://www.flowersbylizwicklund.com/ can be found in their porfolio ( http://www.e4mediagroup.com/All_Sites/ ) and hey what do you know http://www.templatemonster.com/flash-templates/11931.html

If you want quality work stay away from companies that use packages when trying to pitch you a site (ie basic site is $x.xx or 5 pages for only $x.xx), you may save a few bucks but you definately get what you pay for, and it's generally boring cookie cutter garbage.

BLAMO!

I would go as far as saying that your site looks like dog balls. BLAMO's right, validation errors abound, and it's just plain ugly. I would be ashamed to show anyone a site that looked that bad.

Seriously, what's up with trying to pass templates off as original work, Honestly, your site looks like it came from a free template from 1999.

Sean, you get what you pay for.

The company is now operating under the new name of Square Peg Web Design at http://squarepegweb.com/

The fact that they have changed names numerous times over such a short period of time to keep burying their past debts should tell you something about their practices.

Listen there is no conspiracy here. element4 Advertising was an advertising agency...Not the best name for a company who was going to be focusing on website design and not advertising. So, the name was changed to e4 Media Group.

Then after a year one of the partners decided to stay at home and the company was in their name. So, that forced the company to change again. Thus, SquarePegWeb.com was born.

There is one vendor complaint out there. Not one employee was ever NOT paid nor was any customer ever not taken care of. In fact, even the complaint I posted, the customer and I are working things out. I have emails and recorded call to prove it.

So, every business has had problems over the last few years and none of us are perfect but there is no running here. Furthermore, if this is indeed a former employee making this post remember there are who still depend on me to support their families. So, you are not just hurting me but them as well.

I will answer any complaint and/or issue. I have NEVER ran from anyone. I have used the same cell number for over 6 years so anyone can still reach me.

MOVE ON!

OK, well here's another complaint. E4 Media are currently going round the web spamming as many forums, blogs and bulletin boards as they can get their sticky paws on. Luckily, some of them have vigilant mods.

Here is another complaint. Long story but ended with John(owner of e4) telling me "it's not my job to give you a working website" Do you really want to pay a website designer that doesn't think it is his responsibility to give you a working website???

Really Fraud and cheating...



Videos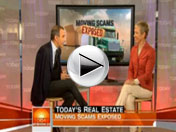 Latest Groups
Today's Mess-Up Photo