Share with Others
Recently Discussed Complaints
Consumer Tips & Tricks
Latest News & Stories
Latest Questions
DS-MAX PROPERTIES ARE A FRUAD COMPANY Complaints & Reviews - DS MAX PROPERTIES ARE A FRUAD COMPANY

DS-MAX PROPERTIES ARE A FRUAD COMPANY Contacts & Informations

DS-MAX PROPERTIES ARE A FRUAD COMPANY

DS MAX PROPERTIES ARE A FRUAD COMPANY

Complaint Rating:

Ds-max are the latest entrants into real estate business in bangalore. But if you see their large advertisements almost every day in all leading news papers, you will think that they are the largest real estate agents and owns the whole of bangalore ! Compared with leading developers like prestige, sobha, godrej, brigade group, embassy, ettina, tata housing and the like, ds-max is a totally insignificant group. They dupe prospective customers with utmost dishonesty. Their popular trick is to make the customer believe that there is only one plot, flat or house available and that it can be booked only against down payment of 20% in advance on the spot. It is only after the 20% payment that the customer is entitled to see the title deeds and to discover that the seller are not ds-max at all but some unknown developer, many times non-existant. Dear first time property buyer, beware of ds-max.

Comments
India
Building, Construction





Comments

Sort by: Date | Rating

Yes, the trick is being repeated. I visited one of their ventures and they kept saying only 2 flats are available for sale and rest are sold. It was clearly visible that the entire building was empty and no "progress" was found in other flats which were claimed to be sold. I asked them to show me one flat which is complete to see the fixtures but he denied saying this (under construction) flat is better than constructed flat!

Can anyone tell me about how they started, when they started and who are the contacts, address. Funny, as I own a trademark in Canada, that the design mark is exactly like this, and would like to remove their improper use.

Please do not buy anything from these cheats. Even if you have paid some advance, just leave that and go for some other property. Believe me, losing 1-2 lakhs now, will save you much more later.

Those of you, who still have their doubts, try getting loans for DS MAX properties from any good banks (Public Sector, or banks like Axis, LIC etc). You will never get it. The only banks that will give you loans for DS MAX would be another set of fraudsters like ING VYSYA, GE CAPITAL, DHFL etc. And you know the reason? All the properties that DS MAX sells have 50-60% deviation. And once you take loan from these banks, you are doomed. Initially you might get loans at a reasonable interest rate, but over time you will realize the mistake. I bought a flat from them in 2007, In my case the loan was from ING VYSYA. Twice, the rate of interest crossed 14 % for me !!!. I had to pay 0.25% of outstanding loan twice to get it reduced to a comfortable 12% range :(. I tried loan transfer to other banks, but nobody was ready to transfer it after having a look at the property papers that i got from DS MAX.

Since Feb-2008, everyday i wake up, and when i look at the walls of my house, i end up cursing myself, then the salesperson who sold me that flat(Mr Patil), and all the DS MAX people, for having robbed me of my money, my peace of mind, my happiness, everything. Every week when i see the smilling face of Mr Satish ( DS MAX owner) in one of the advertisements in the newspaper, i just curse and hope that something bad happens to this guy. This has been happening for the past 5 years now, and still nothing has happened to him. And in the process i have become athiest now because how can there be a god if one man's misery become another man's happiness, as is the case here.

Learn from my mistake, avoid DS-MAX and banks like ING VYSYA. They have formed a very unholy alliance to cheat gullible customers like me.

It's disheartening to know that some people are misusing this platform. As an organisation, it is our duty to address these issues and get to the root of the problem. We would like to invite genuine people who are not satisfied either with the quality of construction, customer services or the organisation itself to come down to our Corporate Office and discuss the matter concerning you.

Among thousands of happy and satisfied customers, 10 or 20 people raising their concerns is understandable. Every individual has their own personal taste and choice. We are trying from our end to solve these issues; however, if people don't approach us or they remain hidden we cannot help them. We are putting every effort to solve these particular issues.

We would like to help you and clarify these problems because our top priority is customer service and we strictly adhere to corporate ethics governing the organisation. We would like to take your feedback and refine our organisational processes to offer better products and services. However, if you don't show up and use fake Ids to disguise yourself as other person, we will be forced to investigate and file complain against you and take necessary action in filing cases before competent Court of Law, both in Civil and Criminal Court, under Section 499, 500 of the Indian Penal Code, 1860; and further under Cyber Law's rules and regulations.

We feel privileged in delivering dream homes to over thousands of happy and satisfied customers. You can visit our website and read those customer testimonials about our quality and services. Due to our high-quality products and excellent customer-centric approach, our organisation stands as an award-winning company in the market today. Excellent customer service will always be a top priority for us.

Please view our customer reviews at:
http://www.dsmaxproperties.com/testimonial/testimonials.html
http://www.dsmaxproperties.com/customer_video.html

Ettina is shut long time back . They dont exist in market anymore...Anand bihari ji, surprising that you became athiest just bcoz nothing bad happened to someone who troubled you. In the first instance why did something bad as claimed by you happen to you in the first place. Did you cheat anyone or trouble someone... hahahhaaha what a pity logic. Sorry but i could just laugh seeing your frustration when there are better ways to tackle the situation. I am just another customer looking for a property. I see so many reviews on properties, but why do these people go behind in revealing accurate details like which apartment, area etc etc. I have tried getting help from such members and no one responds to emails nor messages . it makes me doubt whether the comment is genuine or fake .Just some anonymous messages with no proofs . guys there is a attach file option here. If your claim is true, add on relevant details incase you dont want to respond any further .

Hi, this is Arjun reddy, I am also booked our flat in DS MAX sigma nest E-city project. I had read some review about them on internet which had written about the illegal land of the building. Friends I had paid more than one lack as booking amount with some personal document regarding registration of home. I meet to some people also who had cancelled our booking from this project. Now I am not able to decide what I need to do. I had discussed with builder people also about this but still I didn't satisfy with their answers. When I asked to them about it they told the people who had cancelled they are not able to buy our flat and some of those have unrelated issues. According to me this is not true.

HI All,

My Name is Punit Solanki and I had booked a flat with DS MAX Stone hill and when I booked the flat they told that they will give me this and that in the house which is all fake.

For example they informed me that they will provide me a single loft and now after some few months they say that we never told you.

I had also referred a friend of mine to buy a flat and he also bought one and now after 3 months when i ask them the bonus they say that you never referred him.

I think that this is the worst thing any builder can do to a customer. they say me that they need a email confirmation that they told me all these.

I am really not satisfied with DS MAX and also with there higher management because after so many email then don't case to respond.

The marketing people are so clever that they just need customer once they book then they will how you what is the real thing.

I made the mistake of booking a flat in DS-MAX Swatantra project. I was told as Sankranti offer, I would be given amenities free. I was also told by the marketing executive at Swatantra that I can book the flat by what ever amount and then I would get the documents for verifying with lawyer. After paying Rs.10, 000/- I was then told I need to pay 20% to get the documents. I decided to cancel the booking and that I would get my amount back in 15 working days. Its been almost a month and still the money is not reimbursed. I contact one Anupam who is the AGM. But he is one guy who does not value his words at all. Every week I am calling him and asking my money and he tells its ready. Today when I went to collect he says he is nobody and all other dialogues.

my friend had similar bad experience, better enquire as much as possible about this builder, ask the reference of their customer to the DS Max marketing executives, get atleast 10 reference from different completed projetcs, that will prove what DS Max, then think twice about the booking of flat

I had just booked two sites of 30x40 near rajankunte yelhanka they told me that I have to pay the booking amount the same day itself and after three months I should pay 20% at that time they will give me a sale agreement now iam worried. I want to know if they are cheating in the sale of land are they genuine do they keep up their word of doing the sale agreement and after 70% payment they will do the registration? Have any of you purchased land from them and have u finished the registration...please let me know my email. Hemaharshini28@yahoo.com

I was very upset and dejected when I saw the full page ad of DS MAX in Deccan Herald. It said - "Joy that last". I think I am the greatest bakra that they would have got in years. They sold me a flat that doesnot have an approved plan. All the bad things that have been listed are absolutely correct. I was not in country and they took full advantage of it. I thought atleast the bank people will check the documents but I understand they are all part of the same game. They are just the middlemen and once they get their share they are gone. Later you are left at the mercy of the builder who gives a d*** about you.
Just look at the threatening voice they are using while responding to response ! Cyber law hhmmm ! Nice ! One doesnt become big by showing someone small. So they do agree that they cheated 10-20 people, so even bother to transact, if you are talking to them then stop talking to them right now. Forget about enjoying my flat I wake up everyday feeling cheated and robbed. Just don't get into it !! I wonder how they sleep peacefully after cheating so many people. Surely I see that their consciuos does'nt prick. I wonder what they eat ?

Hi, I have booked one of my apartment in DSMAX Sanskruthi project. The person who did this deal is upscanding, and the promises were, no where related to a new person, who is handling right now. Their are lot of hidden terms to loot the customer money eg. 1. you can not get other interiors people to get your work done. And there own workers charge are really high. 2 Painters, plumbers, carpenters they say, its because security reasons and they might damage the structure. There charges are really high too, when compaired with the market. 3 For Sale deed paper preparation, they are demanding 10, 000, 4. They say free electricity meter, but they charge 20, 000 in the name of transfer. And more over after registration also, they are denying to get all the things done from 3rd party.
And before rgistration only, they are charging maintenance of rupee: 39, 000 & Corpus fund of 25000, that too by cash. I am totally upset and feeling frustrated even before registering, i don't advice even to my enemies, to go to DS Max. EVER. Plz stay AWAY...

DS Max is number one cheaters in the Bangalore. Please donot think of purchasing the flat with them. You are landing yourselfs in big problem. They never do any thing on time, quality is very bad. Please donot go with them.

DS-MAX is bunch of jokers... There marketing guy confirm the prices.. their GM changes it.. Ass holes.. never ever go for this builder.

Yes they have a very bad attitude once you have payed them some money. Their loan department is hopeless and so is the case with the registration department.



Videos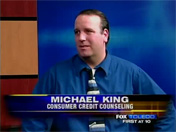 Latest Groups
Today's Mess-Up Photo