Dollar General, Monrovia, Indiana Complaints & Reviews - Customer Service

Dollar General Contacts & Informations

Dollar General

Customer Service

Complaint Rating:

Contact information:
Dollar General


Chestnut Street




Monrovia

,

Indiana




United States




I stopped into the Monrovia IN Dollar General on Friday, May 21st to purchase 2 items. I waited in line while the Manager Carol was ringing up customers. The customer in front of me said something about not being able to log out the night before, and the Manager started to walk away from the register. The person ahead of me said she could wait on me first, but the Manager said "He'll wait", and then she walked away from the register. I left my items on the conveyer, left the store and then called the store manager to get the customer service number. She gave me an employee relations number, and when I called that number they gave me the number to customer service. I called, provided my information to Sean, who said the District Manager will call me. I waited until Tuesday May 25th and had received no call, so I called back into customer service. The agent advised me that Carrie the DM had called me, I said I would never return and that I thought the store
should have 4 employees at all times. I advised the agent I had not received any calls from anyone at Dollar General, and she stated she would refer the info to the Regional Manager. I called back in to customer service and again spoke to Sean, who advised me that the RM would call me back within 24 hours. I waited the 24 hours and called customer service back to advise I still had not received a call. The agent that took this call called their "tier 2" team, and then came back online and told me since I spoke to the DM that nobody in the company was willing to talk to me. This agent refused to get a supervisor, and insisted that I was not to speak to anyone in the company, and no person at Dollar General would speak with me again. The agent then disconnected the call when I again asked for a supervisor and his agent ID. I called right back in, was told by another agent that there are no supervisors, all calls are monitored, and that James the prior agent did not a dvise me that nobody in the company would speak to me. I again asked for a supervisor, was refused, and the agent refused to escalate this to anyone. I still have not heard from the Regional Manager, and finally resorted to calling the Corporate Office and leaving a message for an in house customer service person. This level of customer no service is not only unacceptable, but it is amazing that every level of management and customer service at Dollar General hates their customers. Not a way to run any business.
Damage Resulting = This level of customer no service is not only unacceptable, but it is amazing that every level of management and customer service at Dollar General hates their customers. Not a way to run any business.

Comments
United States
Retail Stores





Comments

Sort by: Date | Rating

i go to dg at least 3 or 4 times a week, at store #10660, my complant is Howard's rudeness an today he did not give all my bags. I went back after i got home, and no bag or answers so i 'm shopping elsewhere. ps hellen is rude also.

My family and I went into the Bettendorf IA Dollar General to purchase around 15 items, my sister the one doing the purchase is blind and forgot her magnifier so we had to help her with the entire check out process there was a rude lady behind stating that she only wanted to buy makeup and razors i went along pretending i didn't hear her and then when we were putting our bags in the cart she put her items on the counter and stated to the cashier that "she thought she was complicated" the cashier laughed histarically as we were still infront of the counter, i turned and said well shes blind sorry we wasted your time mam then the cashier said he knew that she was and he still insisted on laughing at all the other customers jokes. not only was my sister and whole family offended but i will NEVER shop at that dollar general again seeing they make fun of peoples dissabilities for kicks and giggles then dont appologize even when confronted.

I go to the Edina, MO store as little as possible because all employees but 2 are very rude. The never try to help you or even say hello when you walk through the door.

I am a nonsmoker and I went to the DG store in Edina, MO. I had to walk through 2 workers smoking right outside the front door. One of the workers actually went inside to check people out, including me, and then went out the front door in front of me to finish smoking. The other worker was sitting in a chair right outside the front door and I had to walk through her cigarette smoke to get in the store. Disgusting! I probably will not go back. Walmart is getting better everyday. At least their workers don't blow smoke in your face as you go though the door. And not to mention how rude they are to the customers. How long you have to wait to get checked out because they are stalking shelves or talking on their cell phone. I am done with Dollar General.

I went to the Dollar Store in Brooksville, Kentucky today to make a purchase. After filling up my cart with the things that I needed I went to check out. I was going to use my Credit Card (notice the word CREDIT), and was informed that I needed to use it as a debit!! REALLY???? So in order to use it as a debit I would need a PIN, which I DO NOT HAVE because I always use my CREDIT card as a CREDIT!!! And you have to use your DEBIT card as a CREDIT!! I think somebody has something VERY BACKWARDS!!! So therefore I left the store and the employees had to spend their time putting my cart full of stuff on the shelf while I went and spent my money elsewhere!! I am a very regular customer in that store and think that this new policy is completely ridiculous!!!

On 072511 at ~ 8.00 PM my daughter decided to take her 1 year old Maltipoo dog for a walk. Her dog is well trained, friendly and weighs only 9 LBS. She decided to stop at the Dollar General store at Savannah GA located at the Georgetown to buy a roll of tape. She did carry her small puppy on her lap inside the store. The store manager told her that no dogs were allowed and asked her to leave. My daughter said that she would call her father (me) so that I could come and pick up the dog so she could finish her shopping. When my daughter started dialing the phone inside the store the manager called the police. We live only 1-2 minutes drive from the store. I told my daughter that I would come to pick her up. She was standing outside the store when I arrived (2 minutes after she called), I arrived at the same time than the police. The store manager asked the police to give my daughter a criminal tresspassing warning and wanted her to be banned from all Dollar General stores and permanently. Police asked my daughter to sign the paper which she did. Our family has supported our local small business owners and have visited this store as long as it has been open without incidents. However, we feel that the actions the manager took by calling the police were extreme and unnecessary, eventhough she might have had the legal rights to do that. Our family will not shop in any of the Dollar general stores after having my daughtyer treated in so rude manner.

yes there is probably more to this story, as it was first posted. the manager on duty may have over reacted by calling the police. alas i think more the daughter just refused to leave. i see more and more of the ugliness of personkind everyday.

Your card was not accepted because it was a Mastercard credit card. Dollar General does not take those as a credit. That's why they asked if you had a pin. It is not the employee's fault that your card was denied. It was actually your fault for not reading the list of accepted forms of payment.

Will some one please post a phone number that will connect you to some type of customer care, complaint, or any department concerning terrible service. I have looked all over the net and haven't found one yet. I have emailed several time, what a time eater that was.

Shame on you Dollar General, shame on YOU! I am a regular customer of Dollar General ., so I often go out back in pick up cardboard boxes when I need them. I went today and I was shocked at how much FOOD was thrown away. YES, it was close to expiration or had expired but this food still could have been given to local families that have a difficult time feeding their families. Just because its expired, most things are fine to consume. I actually shop at a grocery store that reduces these items to get them out of the store. Why can't DG do that or donate to those that need it. Its not that I wanted any of the items that were in the dumpster, but they were all cut with box cutters so no one would even think about taking them. LIsten...times are hard for some people and they would gladly taken these things. LIke I said...SHAME ON YOU DOLLAR GENERAL...SHAME ON YOU!!!

I forgot to post that this Dollar General is in Rentz, Georgia but I am sure all stores practice this about throwing away good things.

I go into store # 11364 in Lake Provience La. quite alot, and just about every time its filthy!!!, It was totatly horrible today!You really need to get some good management in this store. I shop in there 3 or 4 times weekly. I do hope you will get it cleaned up.



Videos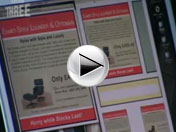 Latest Groups
Today's Mess-Up Photo