Share with Others
Recently Discussed Complaints
Consumer Tips & Tricks
Latest News & Stories
Latest Questions
DIRTSEARCH.ORG Complaints & Reviews - Spam alert

DIRTSEARCH.ORG Contacts & Informations

DIRTSEARCH.ORG

Spam alert

Complaint Rating:

I have recently Googled my name and realised that there is a website in the USA www.dirtsearch.org and has my name on it! And when I click on the link seems like a load of spam as none of the so-called links supplied are valid. Besides never ever having a criminal record anywhere in the world, I don't even live in the USA, nor have I ever visited the USA or your website, so I don't know where this website got my details.

Then this website even have the audacity of listing their website on top of the Google search.

Therefore this is totally unacceptable! I have searched my name in other internet searching portals such as Yahoo, AOL, Excite, but it is only in a Google search that this search appears.

It is obviously spam and noticed that there are quite a lot of people having the same problem. The webmaster of this website www.dirtsearch.org is also not returning any messages, nor is there a contact us section on their website. Think the next step would be to take legal action as this could be damaging to anyone's name who has absolutely no record anywhere.

Comments
United Kingdom
Scam Contests

More DIRTSEARCH.ORG complaints






Comments

Sort by: Date | Rating

www.ic3.gov

File complaint about this website www.dirtsearch.org

These criminals have audacity to use dor org as if a legit website and ask for donation.

I have same problem and it's really dangerous innsunating someone as a sexual offender when someone is not.

Just think about what damage that will do to people.

Thanks for your note. I already logged a complaint with www.ic3.gov but have not heard anything yet. Thought I'd give it a while before taking legal action against the website for reputationable damage

IT WAS RIGHT ON HIS FACEBOOK PAGE THAT ERIK KNIGHT, CEO OF COMVOICE (WHICH HAS 1000'S OF COMPLAINTS TOO) IS ALSO THE OWNER OF DIRTSEARCH.ORG. PHONE # IN AZ IS: 602-424-9900

SPREAD IT AROUND WITH HIS UGLY PICTURE ALL OVER THE INTERNET UNTIL HE'S A DISGRACE !!




That website is pulling public records from what I can see. Since your complaint makes no sense I can only guess that someone used dirtsearch.org to search your name and came up with a link to a potential sexual predator?

If that is the case, I can understand your concern, but can I let you know that your concern should not be dirtsearch but the website that dirtsearch linked to, and if that information is incorrect -- having the SOURCE corrected.

I would also keep in mind that you're not the only person with your name. Use of a website (http://howmanyofme.com/search/) allowed me to see that 24 people in the US have my name and 1, 102 have my wife's name.

That being said, there are also 52 Erik Knight's in the USA -- are you sure you're making the correct connection?

Never forget that anytime you point at somebody, you have three fingers pointing back at you.

Good Luck!

I am definitely the only person in the WORLD with my name, and it says I have one hit, too. I have no record at all. I google myself regularly, and this one only just popped up at the top of the google listing. It's spam, for sure. How else would it come out of nowhere and get to the top of the google hit list?

well comvoice in az has so many bad reviews on it too, I would read them before I switched to use them as a VOIP provider or for any phone service as it seems the company's are run by the same people

Dirtsearch posts old incorrect information and should be shut down as you can get the same information on the web I tried it and got 39 hits and only 2 were links that works the rest is spam and the reviews on comvoice and dirtsearch are very negative Consumers beware Check out there reviews

DirtSearch.org is being used by individuals to harm others. My name which is highly uncommon (in fact I am the only one with this name) is showing up linking "broken and old searches" to crap in counties I have never been to.

Understand that DirtSearch.org is actually a website disguised as a "search engine" it is getting high rankings like Ripp OFF report, on SEOs but it is not impossible to take them down.

There is a group of Internet Attorney's like Bennet Kelley who are trying to censor and control the Internet, and will harm anyone that have prevailed in a lawsuit against them. Bennet Kelley is the mastermind behind Value Click, which was fined by the FTC for $2.8 million in settlement to victims of Identity Theft. Bennet Kelley was their counsel at the time, he lied and told consumers who were to get "free gifts" that their info was encrypted it was not.

Bennet Kelley is also the Counsel for Rexxfield, (Reputation Protector) Michael Roberts, together they have vowed to create their own gripe sites and stop Freedom of Speech by behaving the same way they claim Ripp Off Report, Pissed Consumers.com and the rest are behaving.

My bet is that Bennet Kelley and Michael Roberts have something to do with Dirt Search.org. Lets take them down, they are liars and unfortunately in Bennet Kelley's part, he is a liar with a law license which makes him all the more dangerous to society.

Bennet Kelley (The Internet Attorney) and Michael Roberts of Rexxfield have a growing list of enemies and they will be stopped. Do not let them control the internet they are sick liars. Bennet Kelley is not even allowed to write anymore for Santa Monica Free Press or Huffington Blog, as he has harmed people with his submissions.

He has a free radio show about the Internet, etc., but in the scheme of things is a very little player in the world of "Internet Attorney" business. He lacks the actually hands on tech savvy or connections. Be ware of DirtSearch.org they ask for donations to keep their site going but what they are really doing is extorting people to take down the lies about them. Bennet Kelley is also trying to create Santa Monica as a new tech industry called "Silcon Beach" it is failing, as the taxes in California are eating them alive. None of the businesses or Tech companies Bennet Kelley is pushing have innovation or are the next Steve Jobs.

Bennet if you are reading, the Internet World is done with you. There is no more career as an "Internet Attorney" you have played dirty and are the DIRTY ONE. You lied about Attorney Dan Balsam, who was fighting spam, cybersquatted on his web site "dan hates spam" and labeled him a "Spamulance" Chaser. Whilest you were paid money to protect spam marketers like Value Click.

Being a liar, and coward chicken shit will destroy you in the end, the word is out on you.

Eric Knight is the owner of Dirtsearch.org and on his linkedin profile. His other business of Comvoice tries to deny it. But, we verified with people watching Eric Knight and video tapped him with servers at ISP company.

IF YOU WANT TO GET TOGETHER FOR CLASS ACTION LAW SUIT AGAINST ERIK KNIGHT CEO OF DIRTSEARCH. PLEASE LET'S DO IT. ARIZON HAS CLASS 5 FELONY LAWS NOW AND HE CAN GO TO PRISON FOR SLANDERING ETC PEOPLE UNDER CYBER HARASSSMENT. HE'S ON LINKEDIN WITH PROFILE AND DIRTSEARCH.ORG RIGHT WITH HIS NAME. WE PRINTED OUT.

Dirtsearch.org
is owned by COMVOICE IN AZ AND THE CEO IS NAMED ERIK KNIGHT.
This # was on their facebook page with DirtSearch.og
PHONE # 602-424-9900


DirtSearch.org

4
likes

DirtSearch.org

Timeline

Now

Professional Services

Phoenix, Arizona 85027(602) 424-9900

In Arizona it's a class 5 Felony to cyber harass/stalking and that is what they are doing by trashing peoples reputations personally with 10000's of information not associated. Eric Knight is the owner of Dirtsearch.org and Comforce
You call and they deny it. However private investigator friend in AZ confirmed it with video surveillance. It's just a matter of time before Eric knight of Dirtsearch and his company are sued and sent to prison for harassment.


DirtSearch.org

4
likes

DirtSearch.org

Timeline

Now

Professional Services

Phoenix, Arizona 85027(602) 424-9900

About


Photos

Dirtsearch.org is a SCAM. It is NOT free. It demanded MY personal info and kept saying, "WAIT! Your free report is coming!" & made me confirm over and over and OVER again that I was "over 18 and prepared for my SHOCKING report". Well, it eventually took me to ANOTHER site and asked for a credit card payment . This is a SCAM SITE. It is ALL LIES. Makes it seem free then forces you to enter name & email address. Then AFTER gaining all of MY information stated I needed to PAY WITH A CREDIT CARD. SCAM ALERT! DON'T WASTE YOUR TIME & PERSONAL INFO ON THIS SCAM SITE! I have NO police records & searched MY OWN NAME. It insisted the report contains SHOCKING info. Lies, Lies, Lies.

All you have to do is verify your name in the court records they state your name's in. We checked each court they state our rare families name is associated with. There are no cases listed with the name. Childs name is listed with child abuse on one family name slander page with ARE YOU DIRTY. This is child abuse ! Over 40 cases throughout the US that do not exist with the name at all. All cases are public on Internet court sites. We checked each one and printed out the pages. Going to get a Restraining Order against Erik Knight in AZ. We filed IC3.gov complaints as they contact the local AZ police. Keep filing IC3.gov complaints and they will go after these scum. The local police use their cyber security people. If found guilty, Cyber harassment, cyber abuse in AZ is a class 5 Felony - that's a prison sentence with 150K fine. Also, to claim BK with hiding funds is a federal crime and reportable to Federal Government. IRS investigations should be done here on ALL the employee's with all the affiliates of Erik Knight. People who have the nerve to do this to America's are Anti-America and normally have skeleton's in the closet. By the time everyone here files complaints with every authority in State and Federal Government to have these cyber scum investigate...hopefully, they will have to shut their site down from being in prison. Hosting company needs to be investigated too. They switched to Amazon. However, told they have private servers pointing to Amazon from location in AZ. We filed complaints with CEO, CTO, CIO of Amazon through Linkedin. We also Mailed our documents to the Amazon Executives office via return receipt to show the abuse and the AZ laws of Felony cyber harassment / cyber stalking. We will not stop going after these scum, until they stop. Cyber harassment and stalker is putting people in fear. We are in fear of retaliation. Next is class action and will are making this very public.

I agree that Bennet Kelley and Michael Roberts Rexxfield are partners in dirtsearch.com


Rexxfield part owner Michael Rexxfield was fired earlier this month, the reason given was a "violation of company policy."
It turns out that Roberts violation was secretly recording conversations between clients and brand/reputation management sales people, according to sources with knowledge of the situation.


Lawsuits file against Michael Roberts, who was part owner of online reputation management company Rexxfield stated, Roberts, would record client meetings, meetings between the potentialclients and Rexxfield brand aka reputation management manager, and informal discussions among employees that took place in the Rexxfield's break room -- all without the participants' knowledge.
"He was taping everything, " one legal filing said. "Taping phone meetings wouldn't have been that bad, but he was taping potential clients on the phones or employees sitting around talking in the office."


Sometimes Roberts would be present during the tapings. Other times, he would leave the room and leave laptop behind to record conversations the other clients and employees were having.
It's alleged in lawsuits filed in California and Utah Roberts then edited the audio recordings and tried to extort or threaten both clients and coworkers.


After being caught, Roberts told his business partners club he had been recording the conversations for four months.
Rexxfield majority partners released a statement standing by their earlier reason for Roberts's dismissal.
"As previously stated, Michael Roberts was terminated due to a violation of company policy. We were unaware of the violation, and when made aware, we took immediate action. We will have no further comment at this time."



Videos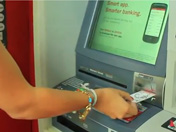 Latest Groups
Today's Mess-Up Photo