Recently Discussed Complaints
2.
(17 mins ago)
Gopher
Irresponsible selling
Consumer Tips & Tricks
Latest News & Stories
Latest Questions
Direct Buy Beta Finance, Lancaster, Pennsylvania Complaints & Reviews - Payments and membership cancellation

Direct Buy Beta Finance Contacts & Informations

Direct Buy Beta Finance

Payments and membership cancellation

Complaint Rating:

Contact information:
Direct Buy


Lancaster

,

Pennsylvania




United States




Joined Direct Buy of Lancaster, PA in 2/2008. Payments made to Beta Finance were "misplaced" on several occasions and then payments appeared when threat of lawsuit was proposed. Monthly statements would not have all the appropriate payments listed. Balance on account was different on each statement. When called Beta Finance, they were not able to provide payment record or any evidence of where they were getting their information on missed payments. We continued to make payments due to the fact that we were told that there is no cancellation policy included with Direct Buy memberships and that once we made the downpayment, we agreed to complete the purchase. We still had an open bankruptcy at the time and could have added it as a creditor, but Beta Finance "convinced" us that our membership was well worth the price and they would be sure to apply all future payments as agreed upon in contract. Our membership was inactivated by Direct Buy because they were informed that we had not made our payments to Beta Finance. I requested a cancellation of membership at that time, with no refund, just a cancellation of our membership with no further payments to be made and our account closed and a letter confirming the agreement from Beta Finance. I received no communication and at the time our account balance was $3400, which was down from the original balance of $4600. As of March 2010, we received a collection call and letter stating we were in default on our payments to Beta Finance and collection proceedings had been started. The balance on the account is now $4018. We are currently in the process of closing on a home purchase and cannot afford to have this placed against our credit because it will cancel our approval and we lose the home. I called Beta Finance, but they told me they could no longer discuss our account because it had been turned over to the collection company. They told me our balance was $3400, but it was possible the collection company added charges to the balance to cover their collection fees. Beta Finance refered me back to the collection agency. The collection company claims they can offer us a settlement of $3200, but it has to be paid in either one or two payments. We are in a bad situation due to the risk of our credit. We agreed to make a payment within 10 days for 1/2 of the balance, but we would rather just have the membership cancelled with no further relationship with Direct Buy or Beta Finance. Please give us any advice you have. Thank you.

Comments
United States
Bad Business Partners

More Direct Buy Beta Finance complaints






Comments

Sort by: Date | Rating

Beta is part of DirectBuy, even though they make it seem as they are separate. They smell blood in the water and are trying to squeeze whatever than can from you. I feel your pain...DirectBuy is such as scam and they got us, too. We paid the whole lump sum on a credit card and tried to get a refund when we realized they didn't sell anything we wanted or that their end cost was not competititve, especially when you add on all of their handling fees. I would hate for you to ruin your credit and not be able to close on your house. My advice would be to pay them off and then join one of the many national class action lawsuits where we can all fight this together and not have to pay the attorneys up front (their fees are paid by DB through the settlement if we win). I hope they go down in flames...SOON! Check out this website / thread for thousands of people like you and me who have been ripped-off by DirectBuy. If we only knew then what we know now...

http://complaintwire.org/Complaint.aspx/eUMle3o6UwCQIwjJgiKf_Q#p1OYuJzsd8wBXcgjLiBXLAw

DIRECT BUY AND BETA FINANCE ARE ONE IN THE SAME AND ARE A TOTAL SCAM. DO NOT EVEN STEP FOOT IN THERE FACILITY.

Direct Buy and Beta Finance are both a big scam. I had a similar experience. I called to cancel my membership the same day I enrolled but they said "Sorry, not possible" Secondly, I have paid almost all the $4500 without being able to buy a thing from them because they would not allow my paid contractor to go in with me to pick what we needed for the building project - when i do no know anything about buyng building materials. I have reported them to the FTC - Federal Trade Commission.

DB and Beta are scams. My local showroom closed without notice from either the franchise or DB. DB will not cancel or refund membership. I'm going to the VA attorney general, the FTC and anyone else I can locate that may assist. Don't even recommend DB to your worst enemy.

i recently bought in to the whole directbuy scam and didnt realze what kind of mess i got into untill i was able to look at the website ONE MONTH LATER when i finally called them for my user name and password ( not sent to me by e-mail by the way) and by the time i got all my info and was able to look and see that direct buy was not for me, it was obviously too late for me to cancel. I didnt even get to look at a catolog the day i signed up because they were in a hurry to get us out of there for their next open house. Not to mention the buy now or for ever lose out schpiel. Well of course your gonna bite on that if you feel your going to miss out on something big. they never really give you time to think about what your doing and you never see the contract that your suppose to sign untill the second you sign it... probably for the fear they might have that someone might actually read the 3 day policy on canceling. I need help, is there a national lawsuit going on and how do i get in on it?
thank you and please help if you can,
Serena R.

I also am trying to get from under Direct Buy and Beta Finance. I am tired of them calling me every month to remind me a payment is due. I want to cancel my membership also and cannot understand why you cannot. Please let me know if someone finds out how to cancel this membership if you really don't get buy anything because you must have the entire amount. At least in stores you cannot get credit for this, what is the this $5000 member for, I thought it helped when you wanted to purchase something, you would get a discount. Let me know if there is a lawsuit around or how to get rid of these people.
Gloria H.

I want out too. I can buy locally for the same and sometimes less. DB has nothing for me. Just stop the payments, keep the money paid and leave me alone. If you have info on this please e-mail me at fulda12000@yahoo.com

I used to work for Direct Buy (I ultimately quite/ was let go because I stopped having faith in the system). Unfortunately, in the contract you signed while joining Direct Buy, you only have a 3 day window to cancel your membership or else you're essentially "locked in" for however long your membership is. These people are brutal and will send you to collections if you stop paying. I know it's not any help, but try going to a lawyer or something is the only thing I could say. I'm sorry but please in the future do read ALL of the fine print.

smash the windows out on theyre building then

The worst part is, even if you try to make payments and catch up payments you are behind on, you still can not shop with direct buy untill paid in full for past due, buy the time I am caugh up, my mebership will be up, and I will not renew. I We screwed up and are now throwing away money we don't have, what a rip off !

Agreed. My husband and I have finally paid our full balance of the membership this year. We have bought maybe one or two things from direct buy since we have been members. The major issue is that their pricing on most things is not even competitive once all their "handling" fees are charged. Such a bunch of bull crap. Never pay retail? More like your just gonna pay"handling" which is the same
Thing as a markup! Their customer service is atrocious! When their employees messed up our order repeatedly they denied it and didn't even want to do anything to repair the problem! They just gave us a nasty attitude and tried to negate their mistakes without even so much as an apology! and the ONLY reason people continue to renew memberships is because they have spent 5k dollars on their membership and think that at some point they have to be able to make up the money they paid for their membership in savings. The only things that are actually savings from Retail is usually the monthly specials that are being discontinued by the manufacturers. Don't EVER buy from DIRECTBUY! Huge ripoff and a waste of time and money!

I was not told the truth from the very start. We never bought anything because what we wanted to buy wasn't available to us. But we could pay more to upgrade. We paid it all off except $300.00 and went through a divorce. My ex said he would finish paying it off but he never did not do it. So, he has changed his address, phone and he doesn't work. So, guess who they continue to call ? I told the lady the other day that I can't even afford to eat and she told me I didn't need to eat, I needed to pay my bills. This lady works for Beta. I told her to get in touch with my ex for the money and she told me I needed to call him and I told her I don't have a number for him and she hung up on me. We even got a free trip for signing up and every place we picked to go to, they told us we couldn't go there but there was one place in Florida that sold timeshares that we could go to. I told them I was not interested in Florida and they said they would refund my money that we paid for the FREE trip and I never got a damn dime.



Videos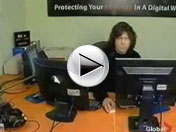 Latest Groups
Today's Mess-Up Photo