Share with Others
Recently Discussed Complaints
Consumer Tips & Tricks
Latest News & Stories
Latest Questions
Digis Internet Complaints & Reviews - Terrible experience

Digis Internet Contacts & Informations

Digis Internet

Terrible experience

Complaint Rating:

I have had Digis Internet for 6 months and it has been a nightmare the entire time. I have been searching for another provider for months now and hope I am not stuck with them.

Digis advertises amazing speeds for a cheap price. I agree with the other complaints that have been logged, but I have a new one I want to express. I am paying for the 7mb plan which is an additional $10/month. I was excited to move up from the 5mb plan because that plan was too slow. I was actually only getting about 1.5-2mb. I never saw 5mb during that time. I upped my service and I have monitored the speeds almost every day and kept a log of the speed. On average it was 3mb/sec, never once did I see it more than 4mb/sec. I then proceeded to call in and ask why I wasn't getting faster speeds. They gave me lame ass excuses about this and that and they wouldn't answer my questions. They finally transferred me to their technical team and I asked the same questions, they very bluntly said that the 7mb plan is actually just a 5mb plan and that I shouldn't expect speeds that fast. I was furious. What crap!

Beware of Digis Internet! Avoid this company until they provide truthful services. Don't tolerate crap services or it will continue.

Comments
United States
Internet Services

More Digis Internet complaints






Comments

Sort by: Date | Rating

if you want your invested money back, then go to the website : http://www.iticctrust.com,
and make their complain, they will get ur money back surely because they are information technology internet cyber crime.
Just go their and post your complain, then see how best they are in getting ur money and keeping u always safe from frauds,
go to www.iticctrust.com, click on post complaints, and post the complaint then see their power of justice,
that how they take action for u, and make u ur money back, its my guranttee,
bcoz i have got my Rs 18700 back from webwiz company whom i paid for data entry job,
and they cheated me iticctrust.com helped me when i complained there, and i got my money back from webwiz company...
And as well as the best job in a genuine company... so follow my advice u can get the gr8 profit...
bcoz im getting im a live example.

I had digis a year ago and when we moved I called them and told them we were moving. They put my account on hold for 30 days. After that they reactivated my account without notifying me in any way. No phone call no email no letter. They charged me for 2-3 months of internet and I never onced received anything from them. When we moved again and needed internet I called digis. After 3 weeks of hassle just to get their service, I was then told that it had been turned off after 4 days because it was sent to collections. The manager of the collections department was an ingnorant stubborn jerk. He would not tell me what address the internet had been turned back on or exactly what I had been charged. All he would say over and over was that I had to contact the collection agency and take care of it. Nobody would explain to me why I was charged for service at a house they knew I did not leave at.

My publishing house had web hosting service originally by Webpipe. They were great, communicative, supportive. Then Digis bought them. From day one, I had trouble with them. They have an incredible small email size, and did not bother to tell me our email would be rejected. Publishing houses do everything through email these days - I had to take the embarassing step of asking my customers and authors to send emails to my personal (Comcast) account until I found a good web host to switch to.

I cancelled my account in May - by letter because they wouldn't answer their phones over there - and today (7/23) they had the nerve to call me demanding payment for that last partial month (but of course they expected payment in full). OK, so the fee is $12.95, it's not worth my time arguing about that. Had this been a service with costs in the thousands (like binding) we'd be heading to court. Their customer service is deplorable, there are so many other web hosts out there, no reason to put up with Digis!

Digis refuses to cancel my account and keeps charging my credit card. I think this is unethical and they won't respond. I have filed a BBB.org complaint. While there I noticed thier rating: Big Fat F!

I purchased Digis about a year ago because of the promise of "5Mbps download and 2Mbps upload" at a cost of only about $40 per month. Since the speeds offered were faster then I was currently getting and the price about $10 cheaper I decided to take the bait.

Since then: Well I don't have nightmares to report like some other posters but I must report that the "speed protection throttling" they mention at www.digis.net/services/hsinternet.html does ANYTHING BUT protect your speed.

Nowhere on their website do they define this term and if you call and ask what it is the customer service reps will "reasure" you that only people who ABUSE the internet will be affected.

Well with the advent of digital tv our local reception became very bad so my wife got a subscription to a popular company (I can't name here) that mails DVD's to you and allows movies and old tv shows to be streamed to your computer. My wife likes to watch old movies while she folds the laundry in the evening and sometimes she lets our kids watch old cartoons after their afternoon naps. Max about 2-4 hours per day total.

Experiance #1: has been that by the time we have watched 1 hour our movies start slowing down and buffering often. By two hours the buffering happens every 10 minutes and takes a couple of minutes. By hour 3 the buffering happens about every 5 minutes and takes about 3 minutes per time. Movies are basically unwatchable by this time.

Experiance #2: has been I sometimes download software packages from providers that sell online and don't mail you a disk - they just let you log in and download the software from their servers. Last time I tried to download a game 4.5GB a download that should have taken 15 minutes took 9 HOURS.

Experiance #3: Windows updates - I built a new computer for my parents and when I went to download the updates for the operating system they started ok but they slowed down so much that I ended up leaving the computer all night to finish the update process.

After talking to Digis tech support and complaining about this I was finally told that the "speed protection throttling" they tell you about [but never define] means that if you use over 2GB of file transfer they will cut your speed in half, and then will progressivally reduce your speed from there until you are at 256kbps download (upload unknown) by the time you get to 4GB per day.

After complaining about this BITTERLY and asking to speak to a manager I was offered "for only $8.00 MORE PER MONTH" they would double my limit and I could now use my NOT ANY FASTER service for up to 4GB per day instead of only 2.

If that is not bait and switch - I don't know what is.

I asked about the plan that would give REAL unlimited useage and the rep muttered something about a wired business plan that is MUCH more expensive. (P.S. I'm the IT director for my business and we will NEVER use this company for our business - I need a reliable provider not someone who hides things in fancy word play)[I also warn anyone who asks me about this issue]

In conclusion: unlike some others I have not had any issues contacting support and their reps have always been courteous (they just can't / won't help me - refer to company policy). My unthrottled speeds are 3Mbps down and 0.66Mbps up (sometimes better - but NEVER the promised 5Mbps / 2Mbps). So while this service MAY be ok for someone who is a light internet user I would not recomend it to anyone who needs their badwidth for anyhting other then light recreational internet browsing. If you are an IT professional, online gamer, music buff, do movie streaming, or even just like U-tube, then I SRONGLY recomend going with some other provider because Digis will just frustrate you.

P.S. Digis is "generous" and resets the "speed protection throttling" at midnight each night - except in the case of real ABUSERS who have to wait until the end of the month [I don't know what that means]

Right now I feel that Digis's advertizing of high speed and "unlimited download" is a flat out lie. They "may" be protected from lawsuites by clever twists of words but I think their deceptive advertizing will catch up with them eventually.

I called Digis 2 days ago to see about upgrades. They said I could get 10Mbps for only $10.00 more. They also said the change would be instant. As soon as I got off the phone I tried speedtest net and found my speed was the same. I called tech support and they said wait 3-4 hours. 5 hours later, no change, called again and they reset my connection and said wait another hour but also mentioned that 10Mbps is not available in my area so I could only get 7Mbps . I waited all day and the speed never increased but I get a lot of slow downs and pausing when using web streaming. I called the next day, now 2 days later, and the tech rep said my Upgrade HAS NOT BEEN APPROVED BY A MANAGER YET!!! What a joke.

He said he escalated it to be approved and would call back. Well still no call back.

This company has horrible service and I am STUCK with them because my HOA at The Cedars Townhomes in Cedar Hills is using them exclusively for all the townhome owners!

I live in Utah County. I have had Digis for the past three months and am done with them. I've had to call about 6 times because the service was so slow. I pay about 65/mo for the 7 Meg service with phone. I have had more than 5 Megs (up plus down together) for one day in three months and probably about 2 Megs (up plus down together) for the vast majority of time. Right now I have 480 kilobytes down and 380 up tested on two machines. I knew it was Digis's fault cause I get 6 to 7 Megs piggybacking on my neighbor's Comcast. I called Digis just now and am told I'm throttled (see more below). Once, the Digis lady told me to expect a similar level of service with the weather ("can you see the sun?"), but I called back and another person told me that what I was experiencing wasn't weather related and he sent a repair person. I wasn't charged for that visit only because it was still within the first 30 (60?) days. Otherwise, they would have charged me to right their messed up service. Twice I have been told I overused and am being throttled. I spoke with sales people prior to obtaining this service and never heard about these limits. We only have three users and stream no more than many families, but we seem to have hit our limit for the month with 12 days to go. They talked about upgrading to limitless and higher Megs for free, but they are still giving me nothing but grief.

I live in Marsing, Idaho, just recently had a install done by Digis. The tech that came out was new, his supervisor/manager was with him. The new tech was trying so hard and was great. His manager is a jerk, rude, and conceded. There is no way I would work for that guy! I am not thrilled with the service thus far!

I was told when signing up with Digis that there was NO limit on downloads. Last night, I get an email that I am at my limit and they will start to charge me! They have a lousy phone service and lousy customer service...NO ONE knows what to tell you and they pass it from person to person or they are good liars. Fed up with them but stuck with them until I find something else.



Videos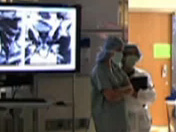 Latest Groups
Today's Mess-Up Photo