Comments

Sort by: Date | Rating

i was recently accused of neglectin my children ages 10 and 13 because they saw me hit my exhusband no charges were filed and the kids remain with me but the cop filed a 51a to the dept statin the kids are at high risk for emotional abuse, this happened over three weeks ago so if the kids were at such high risk why are they still wth me why are they not in counseling and why doesnt the school or their drs. know cuz i called and checked can i file charges against the cop for defamation of character harassment and emotional distress or anythin this has been very stressful and an investigator is coming to my home tomorrow

This seems to be very common in IL. an emt worker called dcfs infront of me while my baby had an emergency and almost died, before the truck started moving, only to cover their tracks because they showed up an almost an hour late in a small town. 85%white and she racial profiled me when she called. it's these so- called professionals with government jobs reporting innocent parents calling for help and taking advantage at most vulnerable moments. Emergency calls to the paramedics...calling the police for about other situations such as domestic violence...because it's the easiest way to get information out of the victim and twist up words, and report it to DCFS, and what does DCFS do...believe them all because they are professionals, but they only take the case if it sounds easy. They never respond to real child abuse cases, or cases where a child is neglected...and it's a service...tell me why when they walk in on neglect cases...they never ask how? they just take the child...if it was a "CHILDREN AND FAMILY SERVICE" they would have things to offer before removing the child, maybe the parents lost their job and they need financial assistance, maybe they've applied and they're working slow, or maybe they have a job and get welfare or food stamps...but it's not enough because they count how much you get, not how many bills you have to pay, are they going to make things go faster or tell your job to give you a raise or the welfare office to increase the amount??? No, but they really need to analyze the situations, and with all of the funding they're getting why don't they help these families with whatever needs they have, instead of separating and tearing families apart. In the end it's a business...babies are highly adoptable and there are people who adopt and take in foster kids and teens to medicate them get money from being a foster parent or get social security for them and use them for the check.

dcfs came to my house without any warrent paper work anything dcfs just said we're taking your kids i begged dcfs to tell me why, they said i will find out in court so i asked if i could go to jail and leave my kids alone, dcfs laughed and said this has nothing to do with you, so they take my 2 year old daughter who from the day she was born has never spent the night away from me and my wife she has never rode in another car other than with me until dcfs showed up, dcfs then sent 10 police to get my 12 year old out of school 6 went in the school 4 waited outside, they also took my 15 year old daughter, dcfs took my kids to the hospital i got the hospital records for all 3 kids all three reports say dcfs brang 3 kids here for routine check up BUT NO ABUSE IS SUSPECTED, we go to court the next day i meet with another dcfs agent ed who is in charge he says he is not giving me my kids back, we go to court dcfs put this crazy story on from a hotline tip that they did not investigate until the next day after they took my kids and right before court, the judge orders my kids returned, end of case, dcfs drops the case, dcfs took my kids without a warrent without a court order without any paperwork, the clinton administration made dcfs a money making business with stealing kids they got bonus incentives for the kids, we checked the law everything dcfs did was not only illegal but violated our constitutional rights, illegal seizure of a child. and rememer the dcfs agent ed he called me 3 days after i got my kids back on a sunday he says now that this case is over i hear you sell bar equipment he says i'm looking for a glass door cooler for my house. dcfs kidnapped my kids for 24 hours but after alot of research they do this all the time and actually keep the kids most of the time, we have 27 actual case laws upheld that dcfs broke, many many federal laws, not to mention the constitution, and this next part is from the american free press cps, dcfs different names same organization is nation wide corrupt senator nancy schaefer was showing how corrupt they were until she ended up getting murdered, i can also send all the upheld case law that dcfs broke, federal law and constutional rights dcfs broke just on my family in 24 hours until the judge ordered our kids returned, we would like dcfs to be exposed for who they are big business in the kids market, kids are worth alot of money to dcfs, the more they get the more money they get and incentive bonuses. now thursday 2/23/12 our 2 year old daughter has a seizure, ( i told the hospital we were suing them and the sheriffs dept here in galena for their part in the kidnapping of my kids along with dcfs, ) i called the hospital and told them my 2 year old quit breathing during a seizure that we were on our way, the hospital called the sheriffs dept and told them, so when we got their the police stopped us in the lobby and said the hospital has no medicine for my 2 year old daughter and they can refuse us service, this is the emergency room and the only hospital in galena. one police officer told me jim you got your kids back why don't you leave it alone. my 2 year old was limp and unresponsive at the time, the doctor and nurse were watching, the lobby was empty, pete6242@sbcglobal.net

Dcfs came in and took my 2year old after accusing me of doing methane famine, I was devastated so I went and had a hair follicle test done on myself it came back negative for ANY illegal drugs and still won't give my daughter back. I am the one that called asking for help because I thought a babysitter had hurt my baby but instead they take her from me accusing me of drug use!



Videos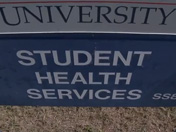 Latest Groups
Today's Mess-Up Photo