Share with Others
Recently Discussed Complaints
Consumer Tips & Tricks
Latest News & Stories
Latest Questions
Davison, Pittsburgh, Pennsylvania Complaints & Reviews - fraud

Davison Contacts & Informations

Davison

fraud

Complaint Rating:

The Davison Company at RIDC Park, 595 Alpha Drive, Pittsburgh.PA 15238
This is an internet scam! DON'T send these scammers money for any reason.
They mis led me as to what all would happen.
From the start I admitted I was flat broke and had to borrow even the fee.
I told them I had very little money and they sent papers, After signing papers and senting 775.00
They let me belive we were on our way - - - -then 3 months go by and more papers come and they want $13, 000
to move on. Are you kidding me, I told them in the begining the $775.00 was very hard to come up with, now
they want $13, 000.

Davison have scammed me -Fraud ! Fraud !
If anyone wants to start a class action suit against Davison, count me in. My experience with Davison has not
been good.

Charles Carrico
7070 Middlemoor Lane
Middletown, Ohio 45042
davisonfraud@gmail.com

Comments
United States
Internet Services





Comments

Sort by: Date | Rating

Davison has noticed this blog regarding its ability to develop inventions and attempt to get them licensed. We encourage any inventor with an idea to get all the facts before attempting to choose a route to go with their idea. We can answer any questions regarding our services through cca@davisoninvents.com and we encourage anyone with a complaint about our services to send their complaint to the same address. Below is an outline of our services that we provide, and how the Davison process works.

Step One: All potential clients must acknowledge that invention development is high risk. In order to do so, each prospective customer is provided with an Affirmative Disclosure and an American Inventors Protection Act disclosure. All potential clients must acknowledge that they received and read these disclosures before we accept any idea submission from them. Thereby, we ensure that invention submitters understand that inventing is time-consuming, costly and rarely results in profit. As a result, none of our clients should have the impression that inventing is easy and financially rewarding. Inventing can be educational, fun and exciting as long as everyone keeps in mind that profit is unlikely.

Step Two: Pre-development Service Offer: After receipt of an invention idea we often offer to perform preliminary design research services on the project. This would include researching prior patents of inventions that are similar or perform the same function as the idea submitted and information on other products that are for sale or have been for sale that are similar to the one submitted. Any service offer made to a potential client is made in writing so that clients are assured of exactly what services they are purchasing.

Step Three: Invention Prototype Services Offer: If the inventor does not have a professional quality sample for use, we can perform one or more services, including brainstorming new product designs, designing components, creating prototypes, building working models, virtual reality renderings, video demonstrations of the invention in use and complete product graphics and packaging. Here again, any service offerings are outlined in a written contract so that clients are assured of exactly what services they are purchasing.

Step Four: Licensing Representation: Once projects are designed, built and packaged our team presents them to companies for licensing consideration.

The above is a basic outline of how our company does business. Clearly, all of our services are provided with full risk disclosures and on a written contract basis only. We can only ask that clients re-read the agreements and compare our services to other companies. You will find our pricing to be very reasonable.

We wish you the best of luck with your invention or idea.

CCA

I still after a few years find myself thinking about my experience with Davison and what a stain it was on my life. I have since seen my invention developed by The Works company. Thinking back, I have to admit, I learned what not to do and anytime you need a lawyer to read and understand an agreement you're dealing with snakes.
Your invention may or may not suck-it doesn't matter. Davison without a doubt SUCKS.

Greg Woodhams gregoryjwoodhams@gmail.com

I submitted my idea to Davison and the man I talked to really praised the idea and told me it would" only" cost me $775.00
I am a widow on Social Security and told him it would be hard to pay this, so they accepted payments until I paid this amount off, 8 months later.
Then they congratulated me, told me more contracts and papers were on the way.
Inside those papers was a contract for me to sign agreeing to pay either $11.000.00, $12, 000.00 or $13, 000.00. And they would "let" me make payments, but the sooner I paid it off, the faster my idea would hit the markets. If I didn't agree within 30 days, all would be null and void and I'd have to start from scratch to sell my idea.
I know I've been screwed and it seems there's nothing that can be done about it, but it's a crying shame that the people with the least can get screwed like this and nobody cares.
If I could find some place to complain, that would do some good, I would. But their track record seems to be to just pay a fine and screw the next one in line.
Personally, I'm sure George Davison is proud of himself for screwing so many people out of their hard earned money so he can live high and wide, be on tv selling himself and being on several companies Board of Directors. If I could only get my hands on him...
yngedtn1@juno.com

I too was taken by davison, 10, 000.00 and I am looking for a group of people who have taken a class action suit against davison.These people are just bad news.


If you know of anyone e-mail me at pat@patpoillucci.com I want to join your group. They made their own redention of what they wanted to sell and it never looked like what I sent them. I called them everyday to get my prototype and it took them 6 weeks to make it and they sent it to me still wet from the paint and in the most ugly colors. I should have known better after they send you a letter saying that they are sending your 3d picture to companies that have not bought anything from Davison in the past 5 years and once they said no they wanted another 385.00 to fix the scratches or dents well how can a picture get dents and scratches?



Videos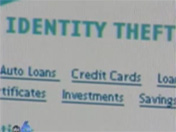 Latest Groups
Today's Mess-Up Photo