Share with Others
Recently Discussed Complaints
Consumer Tips & Tricks
Latest News & Stories
Latest Questions
Curves, Pocahontas, Arkansas Complaints & Reviews - Membership cancellation!

Curves Contacts & Informations

Curves

Membership cancellation!

Complaint Rating:

I joined Curves in January 2006. I went for 6 months and then stopped going in September of 2006 and have not been back since. I noticed that they still were taking out monthly payment after a year. I assumed they were like most gyms that after a year you go in and sign another year contract or they contact you to see if you wish to continue your membership. Instead they continue to collect your money. I stopped payment and paid my bank the $15 fee to do so in October of 2007. I then received a notice in the mail from the district attorney's office for the county I live in stating that I had been charged with writing a hot check by Curves and that if payment was not received by the end of November that there would be a warrant out for my arrest. I called the district attorney's office and was told that I have to give Curves notice in writing and that I had to pay $50 to cancel my membership. I explained to them that I did not bounce a payment, stopped payment. So in all it is going to cost me 31.32 (membership fee), $15 (county processing fee), $25 (returned check fee), plus $50 cancellation fee for a grand total of $121.32 to get out this mess. I think this is a bunch of crock and I am going to fight this tooth and nail if I have to. They already got my money for when I was not going there and they are not going to get any more money out of me. I want to make sure this does not happen to anyone else. Please do not do business with this organization as this company will bleed you dry.

Comments
United States
Fitness Centers





Comments

Sort by: Date | Rating

When you signed your membership agreement for a year you had a choice whether to do the program for a year and get $10 discount each month for a years commitment, or do a month to month plan. It says on your membership agreeement that cancellation requires a 30 day written notice and that they continue to draft until you cancel. Perhaps you are too busy watching tv and eating bon bons to pay attention to what you signed. Curves is definitely worth the money members pay. One can get in shape so fast. It is an awesome place! And I usually see all the negative, just ask my husband.

I completely agree with the complaint. I had issues with canceling (I now have a better membership at a nicer gym and am getting my money's worth. I canceled in December '07 and received a letter in January '08 saying I had a year's contract. I had been told that I could buy out my contract for $10/month that I used Curves. I wrote to the owner and they said if they had known what I'd been told, they would honor it. I just needed to pay $11 more to call it even. I sent in my check and thought all was okay. Now they've taken money out of my account once again. I keep seeing stories like this that it makes me madder. Every time someone backs up Curves, they talk about the "you must be too busy eating or watching tv" or something excuse. Well, sometimes some of us find better atmospheres at other gyms.

I bought a Curves Membership 2 months ago and paid upfront for a year. I paid in cash. Now 2 months later they are calling me wanting another 58 dollars because allegedly someone on their staff made a "mistake". I am sorry I started with this co.

This makes me feel pressured to pay up because I paid for a whole year and I will feel uncomfortable now going. I have a signed
contract. This has been really upsetting to me because it is the
principal of the thing and now I feel stupid for joining.

Think about it guys and girls, did someone put a gun to your head and make you join a gym at all? I worked in the gym industry for the past 14 yrs and it's the same old song and dance. Yes there are salesman soo crooked when the die they are going to have to screw them into the ground but c'mon now. Most people think that the gym is not a buisness and when someone decides not to workout, they just cancel their bank account or decide just to stop paying. If you cancel your bank account the bank treats it as a stop payment for a month and next month wer'e tapping it again. Read the contract, most clubs offer a month to month only membership that you can just cancel but your too cheap to pay the higher cost.

You hear the " I haven't been using it" BS all the time. Well I haven't watched T.V. for the past month and I stil pay my cable bill. Well that's different you say, Well if you used the gym twice a day and used the shower for an hour you won't get charged more now would you. You decided to go for the discounted membership and stick around for the year or two.

You fall back on the well they told me crap. That's why things are in writing. For some odd reason you remember what someone told you a year ago to the T. C'mon now again. My guys do not work on commision ( which makes them care less if you join, which is another issue) and I have had people come back and say your guy lied to me. I'm thinking. This lazy employee of mine doesn't even make phone calls to get people to join moreless steamroll someone to join.

The slam them days were over in the 90's . Some of the big clubs still use that tactic but the customer is a lot more savy these days. Take responsibilty for your actions. Yes people can make billing mistakes and might give you the wrong information from time to time but is there a possible way you could be wrong? Maybe you heard what you wanted to hear a yr ago.

BTW I worked for those big chains before and I hated them with a passion because they were soo money hungry. I am backing them up however because you had fair enough time to get out. It's actually a clause when you sign that says YOU THE BUYER MAY CANCEL THIS AGREEMENT AT ANY TIME PRIOR TO MIDNIGHT OF THE FIFTH BUISNESS DAY, EXCLUDING SUNDAYS AND HOLIDAYS.

For the person above who put a stop payment on your bank. I hate abc finacial with a passion. ( that's who does curve's billing) but I have to say your in the wrong. You did not cancel and once you noticed it basically ignored all of the call and letters for three months. They then returned you membership to the club owner for collection who then turned you into a collector. Seems as though you made no attempt to argue the point until you got the notice from the D.A.

I am appauled at the above comments that you would place everyone in the same basket that if we are not going to gym that we must all be couch potatoes and lazy - how ingnorant is that comment. People for their own individual reasons cancel out of gym membership for very valid reasons or choose another less expensive way of excercising. In my case I was unwell and had a couple of hospital admissions which when I contacted curves they said to provide a medical certificate which I did. They suspended the membership for 2months. then they started taking money out despite me telling them that I would probably no longer return and I would meet my obligations of paying the membership through to the 12months completeion period. I was advised verballythat the contract would cease as of March this year. Apparently according to the extremely unprofessionald and rude owener of Curves xxxxAustralia that there is no way her salespeople would have said that - so the customer becomes the liar - they continued to take the money out of my account over and above the 12month period and are now saying they need 30days to cancel the membership - what a crock when in the times of electronic transfers etc and the internet that it would take 30days to cancel something. they are just interested in selling you something with all the song and dance but when it comes to the cruch they are just out there to take your money. As a result of them continuing to take the money from our accounts we have had to incur overdraw fees which is totally unaacceptable. How do they get away with just continuing to take money fraudlently from peoples accounts??????there was no professional resolution and they said that they would send us to debt collectors for the money outstanding which is after the 12month contract - can anyone figure that out?????????

I'm greatly upset on how Curves handle canceling my membership, or should I say the lack of canceling my membership. When my friend and I sign up in June 07, we were lead to believe we were signing up for a year contract. Looking back, she should have never signed us up at the same time. I felt like we were rushed, and the women's focus was more on greeting others and answering the phone. To be completely frank, the short time we had talking about curves was mainly on my friend, she has a lot of medical problems and she wanted to make sure it wouldn't harm her joining in anyway.

As the months gone by, my interest in Curves decreased, mainly because of my lack of funds. My feelings were shared with the girls on the staff when they put me aside to tell me about a new "Weight loss problem." The new problem came into the location in April 07. It was completely known that times were hard. I told the women on staff that I would love to but I couldn't, that when my year membership was over I was going to quit coming. She was sad to hear it.

It wasn't till Aug 08 that I notice money still being withdrawn from my account. I was in stock, thinking it most be a mistake. I called, left a message. It wasn't till about four o'clock later that day that one of the girls on staff called me back. I'm not one to lose my temper, but the women basically said tuff shit I should have read my contract.

And I'll be the first one to say it; yes I should have read it. Looking back, it kills me seeing that big ugly black x that she wrote down telling me to just sign it. Everywhere else on that contact in nice big concertizing letters it states "1 year membership." ONE YEAR! Your companies need to advertise it like it is: IT'S A THREE YEAR CONTRACT WITH A ONE YEAR MIN!!!

When I was a member the girls on staff couldn't have been any sweeter, until I quit and had beef with them withdrawing money from my bank account. When I came in to hand deliver my letter the old women on staff was only rude to me. She wouldn't sign my copy of the letter for my record stating that I did bring in a letter TELLING them I wanted to quit. I work a service job as well, what the hell happen to customer service? When any of my customers wants answers I try to help them as best as I can, not call the police!! She didn't want to hear me, and she called the police.

I would like to say, I'm not mad because of the contract, I'm irritate on how they treated me. I'm angry that they never called me to even give me a little bit of a hint that I was still a member. Curves makes me sick, I will never go to your gyms ever again.

I have been in the process of trying to cancel my membership for the past month and a half. First I was lied to by the manager. She flat out told me that canceling was not an option, which is not true. I sent in my cancellation notice and now have corporate involved. I'm giving it another two weeks before I report it to the Better Business Bureau. On the positive side, since I joined another gym I have lost fifteen pounds and two dress sizes so I do not regret leaving (or at least trying to leave) Curves.

Anyone can say whatever they may about what should and should not be done, and make silly comments about reading a contract when it is clearly a disgrace for a company to continue to bill, automatically mind you, for services you clearly don't want. As for the bright individual who stated he hasn't watched cable for days, and still pays, well think about it. you pay for one month, and the day you end your contract, if there is one, that is it. you only pay for what you've used or signed up for. No one should be subjected to have to write out of something when they clearly say they want out. Its about businesses and scamming people. And this is clearly a scam. And as for those who support this type of practice, well there is a sucker born everyday. And until this foolishness happens TO YOU, you would only have your experience to go off of.

the club i joined went out of buisness and now im out 100.00 membership fee. no i canot join another curves trans portation issues. its not fair. i feel i should get my 100.00 back . i was only there a month. i

Never ever patronise any business that requires you to sign an open ended contract. In other words a contract with no termination date. You "WILL" find yourself on the loosing end of the deal. An exercise facility is no different from any other business. Ask yourself: Would you let the gas station to take money from your account for an indefinate period whether you filled up or not? Would you let the grocer to take money from your account from your account for an indefinate period if you didn't get groceries? Would you continue to pay MasterCard or Visa if you didn't charge anything? And if you do decide to stop you must give notice and pay a cancellation fee. Fifty years ago people that did business this way were put in jail. Why are there no pay-as-you-go gyms? Because the pay-as-you-go gyms went out of business. Why? Because they couldn't stick their fingers in your cookie jar.

Just wanna say thanks to everyone for sharing. I was considering a Curves membership, but now I will think twice and look elsewhere.

Thank you, Mmb.

I started my membership in January of 2011. I made sure to confirm with the lady setting it up that there was no early cancelation fee. I asked because I had a feeling that their lack of flexible hours and their sof-core workouts, would not work with my schedule (Work full-time, school full-time, 2 babies, church, etc). After a month, I found this to be very true. Under the impression that I didn't have a contract because I was signed up with a friends and family deal, I faxed them my 30 day notice. Later that day, I got a call stating that I owe them $50 for canceling. Nothing was said that until I pay the $50 they would continue to withdraw $39.90 from my bank account. I argued that I didn't have a contract in the first place and the accountant assured me that NO ONE WOULD EVER TELL ME I DIDN'T HAVE A CONTRACT. Whatever. I agreed to pay because I just wanted to cancel and start my gym membership at a closer, CHEAPER, gym with many more activities and classes and opportunities to kick my butt into shape...and it was only $50. Here I am 3 months later, still haven't paid the $50 because I don't see why I should have to when they've already taken $120 AFTER my 30 day notice, and they're still withdrawing money from my account. I called them, livid, and ripped them up and down, to no avail. I WILL NEVER REFER ANYONE TO THEIR BUSINESS. Who in the world still charges you a monthly membership fee after you've canceled? You pay an early termination fee (ETF) BECAUSE you terminated - past tense- not because you WANT to terminate!!! Otherwise it would be called an Early Intention to Terminate Fee!!! Ridiculous!!!

Thanks for this! I was going to buy my mom a Curves membership because she's began to really take care of herself through dieting, and I felt exercise was the next healthy step. Now I will look into a more conventional gym membership that doesn't try to completely screw you over if you change your mind. Also, I too am appauled by several of the generalized comments on anyone canceling their membership is a lazy bum. For one, it's none of your business why a person chooses to cancel any service, and two, I'm sure nearly everyone has a good reason why they'd cancel. I'm very healthy and work out often, but had to cancel my membership to the gym when exercising began complicating my otherwise healthy pregnancy by giving me terrible early-onset contractions. I was not a couch potato but rather looking out for my future baby, but even if I did cancel out of laziness, who cares?! That would have been my perognative. Such judgmental people here, probably Curves reps.



Videos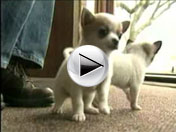 Latest Groups
Today's Mess-Up Photo