CUI - Communications Unlimited (Charter Cable - Communications), Gwinnett County (Duluth/Buford, Georgia Complaints & Reviews - Bad Service / mis-management

CUI - Communications Unlimited (Charter Cable - Communications) Contacts & Informations

CUI - Communications Unlimited (Charter Cable - Communications)

| | | | |
| --- | --- | --- | --- |
| Posted: 2011-10-06 by | | Tides | |

Bad Service / mis-management

Complaint Rating:

Contact information:
CUI - Communications Unlimited (Charter Cable - Communications)


709 Airport Road; Lawrenceville, Ga.




Gwinnett County (Duluth/Buford

,

Georgia




United States


Phone:

770-271-3887


cuicable.com


Accepted a cable tech position with CUI, a contractor working for Charter Cable in Gwinnett County Georgia providing "Charter Cable" services for Duluth, Buford, Lawrenceville, Sugar Hill, Suawnee Georgia. I worked for 6 weeks then resigned out of continued frustration with internal mis-management, lack of leadership resulting in poor customer service. I frequently encountered customers who complained about repeat service call's without problem resolution. I found myself to be the "3rd" or 4th" tech to show-up to attempt to fix the problems that the first 2-3 tech's could not fix. Additionally, customers complained about "gold teeth", "dred locks" and how dirty (safety vest) techs appeared in when they showed up at their front door requesting permission to enter. I would'nt allow some to enter my home either. Tech's complained about not getting paid by CUI for certain job's completed so at times, tech's would take un-authorized short cut's to complete a job quickly resulting in a repeat service call's or sub-standard work. Charter Cable Services offered may be good however the service from thier contractor - CUI Communications is simply teriable. Current and Future customers in Gwinnett county Georgia may wish to consider Comcast, Dish, Direct-TV etc. until Charter resolves internal issues with CUI.

Comments
United States
Satellite & Cable TV





Comments

Sort by: Date | Rating

I do agree, with the internal mismanagement, lack of leadership and unethical business practices CUI practices. There have been numerous times I have seen CUI not pay techs on certain jobs, intentionally back charge techs, and actually taken tools from techs only to lease them out to a new technician. At one point it seemed the managers were bullying their employees and forced technicians to work 7 days a week for 6 months without any days off and paid overtime. They are happy to hire technicians who need jobs and have no other means of work because of the ability to take advantage of their situation. Charter does have a plant problem in the Gwinnett area which is too expensive to repair which results in some repeat trouble call issues but shortcuts and technicians not caring to do their job also result in repeat trouble calls. Until Charter resolves their internal issues with CUI and correct their plant issue, I only see customers having the same results, poor service.

I have charter in Gwinnett County and looking for others to join me in complaint and action against this cable franchise in Suwanee. I have had inconsistent services at my residence for 18 months and have called complained and written over 150 times to the company to resolve the problem which they admit. They cannot correct the problem while still trying to charge full rates of service per month. I would like to see all that have problems with Charter Gwinnett to join me in a class action complaint, suit, or remedy to their incompetence and lack of services for the cost and guarantees they provide their subscribers. Telephone is a big problem for them and reliablity stinks andsince they chose to be in that business and not providing service should make them liable in court.

If you see a CUI service truck pull up to your home, do not walk, please run away as fast as you can. Their mission in life is to open as many jobs as they can without completing any of the work. I have had several experiences with them, none of them good, but yesterday was the icing on the proverbial cake. I actually called Charter after the visit and immediately received a call from CUI asking me to cancel the service call indicating they would be out to rectify the situation. They showed up an 7pm (no work done) with a promise to return the next day, that did not happen. So, basically, I spent the day (3 separate call visits) and am still an unhappy Customer. I have been happy with my services from Charter (not extremely pleased with the lack of Customer Service training and skills, but the actual service is not terrible). In the future all CUI employees will be turned away at the door, not worth the aggravation.
The bad thing is I specifically requested a Charter technician, called to confirm I was getting a Charter tech, and this is what happened. You just can't trust what Charter customer service relays to you. Time over time, they have shown their complete lack of understanding/knowledge. I have been with Charter for some time now and hope to continue the relationship, but when the Customer knows more than most of the customer service staff, well that is just sad.



Videos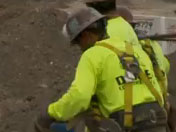 Latest Groups
Today's Mess-Up Photo