CTU Online, Colorado Complaints & Reviews - Harassing Phone Calls

CTU Online Contacts & Informations

CTU Online

Harassing Phone Calls

Complaint Rating:

Contact information:
Colorado Technical Univeristy


Colorado




United States


Phone:

1-847-783-8910


ctuonline.com


BEWARE OF HIGHER EDUCATION SCAMS BY CTU.


5-12-10, Wife is online looking up education. She fills out the CTU survey, and provides our home phone number. She did not read the privacy disclosure. The Disclosure informs the reader of the web site that a cookie will be added to the computer, so CTU and other third party companies will know what websites your computer visits. The disclosure also states that your personal information (Your phone number, Address, Etc.) will be provided to "Responsible" 3rd party companies. This might explain why four education search companies have called non stop to talk to my wife.

5-13-10, CTU calls, doing a follow-up to see how they can help. Wife informs the scam company to cease and desist from making calls to our home.

5-14-10, CTU calls, asking for wife, and I the husband inform CTU to cease and desist. The lady from CTU insists she must talk to my wife. Phone call disconnected from our end.

5-17-10, 9:00am, CTU calls, asking for wife, and I the husband inform CTU that I have already requested a cease and desist from their calling center, and if calls persist, the police will be notified. Agent from CTU informs me that she will make a note in the computer. This would indicate to me their is a call log. (Crossing Fingers)

5-17-10, 1:00pm, CTU calls, asking for wife. I asked who would like to speak to her. The lady gives me her first name (acting as a friend), I asked the agent what company she was calling from. The agent repeats "Is your wife available?", I again asked her the name of the company. The agent states she is calling from Colorado Technical University. I the husband, re-inform CTU that I have already requested a cease and desist from their call center, and that I will press *57 on my phone, have the call annoyance agency track their phone number, and when paperwork arrives from phone company, I will obtain a case number from our police department, and will file a formal complaint. The lady from CTU terminated the call from her end.

5-17-10, 1:30pm, Knowing that the police process will take days, even weeks to complete, I make an attempt to contact a CTU call manger, or supervisor that might listen to reason, and take our phone number out of their system. Here are the steps taken.

1.) Went to CTU website. No phone number is provided to contact their university. There is a Red Flag.
2.) Research their name in connection with harassment on the net, and found this site, where I found a phone number left by a member.
3.) Called CTU, and reached a "incoming" call center. Took a lot of patience, and several conversation angles before the phone representative would put me on hold to talk to his supervisor.
4.) The supervisor informed me that they do not have logs for outgoing calls, and I would need to call the main campus to stop out going calls.. She then gave me the number (1-847-783-8910) and transfered me to the main campus.
5.) Upon reaching the main campus number, a phone map gives several options, but none of them mention harassing calls. However, if you dont hit any number, you are transfered to a live agent.
6.) I explained to the live agent that I want to know how I deal with harassing calls to my home. I give the lady a brief run down of the events, and she responds with this reply " So your saying that you were accidentally called by one of our agents?" I informed her that I was not accidentally called, and she told me to hold one minute. She then transfers me to a voice mail of an individual without warning, and without providing the number of the voice mail I was put in contact with. The voice mail announcement give a name, no title. So she could have sent me to anyone's voice mail.
7.) I left a message regarding the issue on the voice mail, and waited for the voice mail program to prompt me to return to the operator for assistance if needed. Of course this company made sure their voice mail does not allow you to reconnect with a live operator.

To date, no call back.

In Summary:

a.) The outgoing agents that call your home to sign you up and collect your money act mor elike rogue bill collectors that admissions representatives.

b.) The incoming agents that you call to complain about the outgoing agents seemed prepared to deal with call complaints from angry citizens, and do their best to deflect information that will assist you to solve the harassment.

c.) If your lucky enough to obtain the "Main Campus" number, you will NOT find a number for Safety department, student union, information technologies. Another Red Flag.

d.) If your lucky enough to reach a "live agent" at the "Main Campus" you will be told that all those calls to your home was actually only one call, and it was a simple mistake by their call center. and then be transfered to voice mail of an unknown person, with an unknown title.

e.) Be prepared to press *57 on your phone as soon as CTU hangs up with you, and call your police department.

Return to this post to hear the updates.

Comments
United States
Colleges and Universities

More CTU Online complaints






Comments

Sort by: Date | Rating

I was planning on attending CTU online until they called my house to follow up on me requesting information. I was appalled at how downright nasty and rude they were. They hung up on me when I tried to tell them not to call anymore. One lady even called me a bitch when I told her she couldn't speak to my boyfriend, who also requested information. Needless to say I will never attend their school and anyone who tells me they are going to is going to hear what I have to say about them. I will complain on every website and I even called their admissions line and told the lady I wanted a call from the president of the school or else I would file a complaint with the cops because they were harassing me. He called ten minutes later and I gave him a piece of what was on my mind.

I am a caregiver for a woman recovering from a Bone Marrow transplant. She requested information about CTU and soon Terri Fox from CT called her. Terri insisted my patient needed to apply and send the $50.00 application fee before she could get the information. Terri assured her the money was refundable. My patient informed Terri completely about her condition and told Terri she wasn't sure if she was ready to actually try an on-line school yet, just wanted info. Terri kept pressuring her to apply and again said the money would be refunded to her if she decided not to take any courses. My patient filed the $50.00 application fee. She called Terri a few days later and told her she did not want to take classes at this time and asked for her $50.00 fee back. Terri said since it was past the 3 day period she couldn't get her money back. I attempted to call Terri at the phone number( my patient had called her on before ) today to discuss this situation and a male answered her direct line and said I had the wrong number. Either Terri has changed her number or she has her husband or boyfriend covering for her. To tkae advantage of a recovering cancer patient and lie about getting her money back is dispicable. I will be taking further action with the BBB and any others that may be of assistance. The Rocky Mountain Cancer Center has been made aware of this situation and they are very concerned about a college that would take advantage of a cancer patiient. They have indicated they get involved if we do not get a satisfactory result from CTU. All my patient wants is her $50.00 refunded and no further contact from this college. Thank you for your time and attention in reading this complaint.

Addendum to complaint:

5-18-10, 9:30am, CTU calls, asking for wife, wife answers and informs CTU that our family has asked several times for CTU to cease and desist. The agent from CTU informs my wife that it takes 48 hours for our phone number to be removed from our system. Red Flag (If that was correct information, why has it been 144 hours from first complaint filed by our family?) Phone call disconnected from our end.

I pulled up CTU's website, https://my.cs.coloradotech.edu/mycampus/index.aspx, and they do have a contact number. Their calls do sound more like a call center, and calling them does reach a similar environment.

Their Colorado Springs campus is listed at;
4435 N. Chestnut Street
Colorado Springs, CO 80907
(800)559-9287


Their Denver campus is listed at;
5775 DTC Blvd, Suite 260
Greenwood Village, CO 80111-3201
(866)888-5616

Other campuses are listed as well.

The Student Handbook lists their contact address and phone # as;
4435 N. Chestnut Street, Suite E | Colorado Springs, CO 80907
Toll Free: 866-813-1836 | coloradotech.edu

A search for their safety office did send me straight to the Dept of Ed's Campus Security website.

They do not appear to have an accessible safety or security network, although they have plenty of portals for online chat with tech support, Admissions or other departments. Again, the complaint may be correct in asserting this all sounds like outsourced call centers.

Their accreditation is regional, which is a higher standard than national accreditation and should guarantee recognition and acceptance by any major school or employer.

I have had the same problem with them. I told them I no longer wish to enroll in their school, however they keep calling. I have added 3 numbers to my call rejection list from their Illinois call center so far, but they keep finding another line to use. It is my opinion that if their school was any good they would not have to resort to such hard sale techniques.

I've had the same issues. I cancelled my application over two weeks ago and am still getting unprofessional & disturbing phone calls. CTU will call you early (I've received 3 phone calls between 5am & 6am), late (I've received two calls after 10pm), and on the Sabbath (at 5:43am no less!) with complete disregard for your time preferences or requests to stop the harassment. This "college" is an unprofessional, disorganized sham and is only out to get your money.

This is called rackateering and no less. Look it up. these people will hound you to death to get an enrollment. They do not even tell you the total amount that you are going to pay and if you tell them you have changed your mind you will never see your $50 dollars. Most of the people that work here ( I know first hand )are call center experts and that is what they have done their whole life. Except for a very few of them none of them know anything about advising. The call lists go round and round to different advisors and never stop. You are required to make several hundred calls a day. Most of the advisors just call and hang up, so that they can get there call quota for the day.

For the most part they take anyone who has $50 even if you cannot spell. They will help you fill out the application and tell you that they will help you with your success all the way through until you have a degree but after about two weeks you will not hear from them again.

They will lose there accredidation soon. Do not apply here!!!

First off CTU is a great school. The website privacy act also states that the recepient will only receive calls after agreeing to receive them in the first place. As far as the application fee it clearly states before the application is started that the $50.00 fee is a non-refundable fee. Even if you decide not to go you will not receive the fee back. As just like a court house even if found innocent you may still have to pay court cost as they do have to file the paperwork for future reference. I currently attend CTU and have had no problems. My last choice for a college was Everest University and I was charged $10, 000.00 for a six month period at Everest. At CTU I have only been charged $5, 400.00 for the same amount of time and a better education. I'm not only saving money but paying for a worth while education. They are regionally accredited and almost all employers will accept degrees from CTU. Everest no one will accept for any reason as they are national accreditted and don't have a very great score of a graduation rate or quality programs. The education board can not touch them as they are not regualted by the Dept. Of Education as CTU is regulated by them. You should research a school before even asking for information like I should have done to begin with. If you ask for information then you ask for the calls. I have never been harrased even after requesting the intial information. I waited a week before calling to enroll. During that time no one called continuosly and no one threaten me for not agreeing with them. My admissions advisor as well as my financial aid dept. for the military students are great. You should really find the true information before complaining. The website gives all the information needed to begin with and even includes a live chat without giving out personal information and gives the exact charge for each class that could be taken through their campus or online courses.



Videos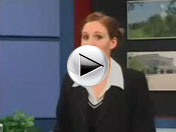 Latest Groups
Today's Mess-Up Photo