Cricket, Pennsylvania Complaints & Reviews - BroadBand

Cricket Contacts & Informations

Cricket

BroadBand

Complaint Rating:

Contact information:
Cricket


626 Waynesburg Road




Pennsylvania




United States


Phone:

724-231-5451




Started with getting a "Warranty" on my non existent Cricket cell phone. Had one it was canceled a year ago and phone was returned to Cricket via their instructions. In August, 2010 I re activated my Cricket Broad band for my laptop. August 26, 2010 I receive in the mail a "Extended Service Contract" for my non existent wireless phone from Federal Warrant Service Corporation, P O Box 105689 Atlanta GA 30348-5689. With Cricket Communications, Inc., 5887 Copley Drive, San Diego, CA 92111 on the warranty. Sent e mail to Cricket trying to explain get a boxed e mail saying they are researching my problem and I can call 1800cricket. Try calling and you get stuck in Auto answer loop. It just keeps asking for my broadband number and when I enter it it says oh that's broadband press two and then enter you broadband number etc. I just want a human person to resolve this stupid warranty which I NEVER ordered in the first place!! If you use the contact us on their webiste you just a form and not much room to complain. HELP

Comments
United States
Mobile/Cellular Service Providers





Comments

Sort by: Date | Rating

I, like so many, puchased my cricket wireless broadband device, because it was cheaper than my cell phone company and there was no contract. 149.00 total for my 1st months service and the unit. I asked the sales rep, how long I had to bring it back if I didn't like the service and he said 3 days. This was on a Friday, by the way. I also asked him, specifically, what is the average download speed, because I watch alot of movies online and video conferencing for my job. His response was 700 kps, and he even showed me at their website. http://www.mycricket.com/cricketsupport/faqs/details?id=748&fromsearch=0. I said okay not bad and I was sold. I got home friday night and the minute I went online, I was downloading at 115 kps. My first thought maybe its just a busy night or there is a problem. So I called tech support. And guess what folks. No support, no answer, just automated chaos and finally a message that I had to call during normal business hours. So Saturday I go back to the store and talk with the same sales rep that sold me this crap. And he says, we were experiencing several outages last night and that the problem was resolved. He gave me a credit for my first month and I was mildly satisfied and thought okay I will try again. That evening I logged on while sitting on my patio, and I attempted to what an online episode of my favorite oldies show, night stalker. And guess what dudes and dudettes. The same freakin thing happened. My screens froze and I was booted off my connection. I logged back in and found that will sitting on my patio my speed increased to 220 kbps. I took my laptop in the house and it dropped to 23.5 kbps. I was logged on at 1 am. And still my download speed never got higher than 220 kbps. I have a brand new 4 gig mem, 320 gig HDD with 2.1 ghz of power. I used a friends broadband device and I was cruising away at 1gig. I went back to Cricket on day 3 and was told I couldn't return the unit and that my download speed would vary based on the weather, the number of people logged in, and my favorite, they type of website I was on. So not to be out done, I pulled my laptop out, plugged it up and showed the dumb...well you know, what I was getting for my money. I told him that I will just have to write a complaint to them and to the BBB, and he looked me square in the face and said, "Good Luck with that." Well I filed my complaint with the BBB and the FTC for their false statements about the speed of their broadband. The unit is capable of 3G speed, but Cricket and most providers don't offer this level of service. Just because my truck has 120 miles per hour on the speedometer doesn't mean it can actually go that fast. Now I am stuck with this damned unit and I don't use it anymore. It's only use now is when it's in PAPER WEIGHT MODE. Piece of advise for anyone looking to go cheap. "You'll pay for what you get and not get what you paid for"



Videos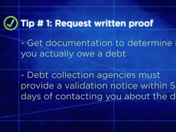 Latest Groups
Today's Mess-Up Photo