Share with Others
Recently Discussed Complaints
Consumer Tips & Tricks
Latest News & Stories
Latest Questions
Crestline Window, Elko, Minnesota Complaints & Reviews - Streaks between panes / seal issue

Crestline Window Contacts & Informations

Crestline Window

Streaks between panes / seal issue

Complaint Rating:

I sent an email to the consumer services department on 8/24/09. Got immediate automatic "got your email" response from the department saying I would be contacted. Not a word since. Called several times to obtain a mailing address to send my complaint to. No such luck. Was on hold for over 20 minutes, then decided to leave message and was disconnected. It took another 5 minutes before I was able to leave my message. That was 4 days ago...no response. I need someone to contact me either by phone or email...at this point, I simply want your mailing address...can't seem to find it on your website...I wonder why that is????

Comments
United States
Products & Services





Comments

Sort by: Date | Rating

Call the owners and other top executives of Weather Shield (crestline windows) about being ripped off

Kevin Schield 715-360-6408
Mark Schield 715-360-6671
Chris Schield 715-693-8538
Jay Lodholz (director of service) 715-965-4662
John Anderson (national sales manager) 715-6305140
Brandon Brunner (corporate counsel) 715-965-2911
Dean Reilly (service manager) 715-965-3801
Darla Weber (quality manager) ????????????
Bob Eckert (director of customer service) 715-560-0775
Jeff KIBLER (marketing manager) 715-630-6369
Ron Modrzynski (door plant manager) 715-965-4449
Pat Henrichs (glass plant manager) 715-965-2897

Crestline does NOT stand behind their junk windows, they make excuses instead of fixing the problem/s. We have had troubles with Crestline windows since the day we picked them up from Menards (they also do not stand behind the windows) the windows Menards shows in the store are not the same quality you get when special order. the windows were cheaply wrapped with no protection. We've had the repair guy over 3 times, (he's more like a mediator) . Here's some of the problems we've had in the first couple days/weeks/ months:
Bowed frames, 2 bowed window pane frames (cut wrong), frames out of square, twisted frames, broke/uneven mullion joint, bad springs (can't open), 2 cracked window frames inside and out, bad seals VERY leaky, bad locks, MAJOR ice/water build-up, so bad that water runs down onto our jambs...and not because our house is too humid (they like to say that to put the blame on you)
These are a few of the problems we've had in the first 6 months, I can't wait to see what the first year brings. Don't buy Crestline windows they are JUNK!, we learned the hard way and for what we payed for "special order size" windows (which we found out later that 4 of our windows were stock sizes and Menards charged us a special order fee) we could have bought much better quality windows, and not to mention the money we have to spend on replacing the seals/weather stripping on the windows. I have seen where many others are looking to file a class action suit...I'M ALL IN!!!

I have numerous issues with our crestline windows. Had to pay for vinyl parts. They made me send pictures etc. Never admitted to any wrong doing. Blamed everything on the installers, even the sun. I currently can no longer open 6 windows. We replaced an entire window 4 years ago because we couldn't stop the leaking. There are 54 crestline windows in my home.
House is just 10 years old, and have had issues the first day of moving in.

My wife and I built a house in 97 and the windows have been rotting out for several years. They are wood casement windows, and the bottom of some of the sashes have rotted off completely. I don't know what is required to start a class action lawsuit, but count use in.
I too have had problems with the windows I ordered from Menards, some of them were not even square, the sash part...
This company needs to be sued out of business!!!

I purchased a Peachtree brand set of sliding doors with a 20 year warranty. I now have a problem (11/2014) (windows new in 2005). I find out from Menards that Crestline bought out Peachtree. While trying to get warranty work from them, they now say that "oh, we didn't buy the Peachtree brand" So you have no warranty. What a bunch of bull shit this is. I would never and I will pass it along, buy ANYTHING that has Crestline OR Weathershield name with it!! They are shit products and warranty is as worthless as the company!!



Videos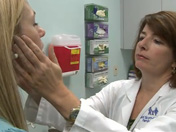 Latest Groups
Today's Mess-Up Photo