Share with Others
Recently Discussed Complaints
Consumer Tips & Tricks
Latest News & Stories
Latest Questions
crankplay.com Complaints & Reviews - customer service

crankplay.com Contacts & Informations

crankplay.com

customer service

Complaint Rating:

First of all, the company's sign up sheet for the 'free' five day trial is not free, and then the process forces you to sign up for a donation, ... I called to cancel my membership the same day I was charged and was assured I would not be charged for anything. Well, I was charged twice! I then called them to get the double charge corrected. The first representative swore at me using the 'F" word.. and hung up on me. The second representative/ (who claimed they were a supervisor), told me I was lying and the previous representative did not swear at me, and hung up on me. The third representative, without allowing me to speak, told me she was transferring me to the "supervisor" I was just speaking with, .. I finally just told them they were VERY rude and needed to work on their claim of being 'friendly customer service representatives'. Also I would like to note, I PROMISE I was not being rude. I make it a habit not to be rude to people who have access to my personal information as I work in a call center and make a conscious effort NOT to upset the person I am asking for help. Please do not patron this business if you care about customer service.

Comments
United States
Unauthorized Charges





Comments

Sort by: Date | Rating

Just checked person who owns this site. I cannot mention their name unless you have court order, but it's the same person who runs jo-games.com. Not good. This site is a scam. If you have been charged and have 'proof' it was unauthorized, you may sue in civil case and federal case (Privacy, ID Fraud).

'Proof' is considered recorded verbal command not to charge or resubscribe with date of call mentioned.
'Proof' is email stating command not to..etc. (Emails are trackable)
'Proof' is signed contract by contractor, contractee, and a witness. (Although, this has been beating in courts as counterfit, fraudulent papers).

-dvsdmn@hotmail.com

This company has billed my change card for services never asked for or requested. Fraudulant charges. I don't have any proof photos or receipts because I never requested or sighed up for the service.

DO NOT USE THIS SIGHT!!! This company tries to trick you into signing up for their very expensive service. Customer Service is very rude!

I never gave them my information nor did I ever visit their site. They said they could check the IP of whoever they got the info from, but a couple of minutes later, they said they did not have that information. I demanded a refund and cancellation which they said they would do. It sounded like there was a whole room full of operators giving refunds. I also saw there is a charge for canceling. I will see soon on my cc statement a refund I hope.

Total scam
I am pretty web savvy and these guys use deliberately deceptive practices to trick you into a membership. I clicked a side banner on another website. I thought I was signing up for the service on that website. When I got the conformation email I realized what was going on but it was a 5 day trial for just $2.50 so I let it go. Then they billed $35 and they won't refund it. When you call the first option in their recording is "cancellations" this is their business model to just rip you off until you notice the charges on you r credit card and then offer to cancel but no refunds.

I was worried that the cancellation policy thy have would not get me a refund. Fortunately, after talking with their customer service i did get a refund later of the $34.95 they charged me. I thought that maybe the service would be cancelled but that I would still be out the original charge. When i talked to them, I could hear many operators in the background also talking cancellations and refunds
I was also most disturbed as i said above that they had my info, e-mail, password and street address and i had never had any contact with them before, never even clicking on something even close to their website and never giving them my info. Apparently other sites sell the info to each other. They first told me they did get my info from another site, but then could not find that info. It gets crazy out there

I was looking to download Mp3's for a fee and was misdirected to this site called Crankplay. It didn't have what I was looking for after signing up for the so-called free trial. When I cancelled I was roped into paying a dollar to do so. Originally I went to Israbox.com. This is also questionable, since they seem to simply be a kind of bait and switch advertising scam. I have had good results with Music Bazaar and Mp3million if anyone is looking for a safe place to download Mp3's where they will not scam you and what you see is what you get.

I clicked on a link to watch a specific movie, and was take to their site, and of course they take an authorization on your card, but the RUDE lady at customer service says they don't know which banks will hold the dollar or not. They are very rude at their customer service dept, and go on and on about if you read their terms and services you would not be calling to complain. They also don't have the movie i was looking for, to which she said i would have to take that up with the website that advertised it with their link.

Do not trust this site. Its a big scam. This site will charge you US$1 for 5 days trial and will deduct $44.95 subsequently without your approval. And when I called them back to cancel it, yeah.. they'll email you say Cancellation and Refund done, but ... they did not. Now after 4 months, 3 calls, 2 emails. I still have not seen the refund. And today, I requested to speak to the supervisor, Julie.. says they have exhausted all resource to try to figure out why I did not get my refund!!! I told her, so what's next. She told me to contact my bank. I requested a written email from them. She refuse to, instead gave me this non existence address of their corporate headquarter-- go look it up google map. its a residential 2011, Centerville road, Wilmington Delaware 19808. Now I'm calling my credit card bank to dispute this. What a hassle.



Videos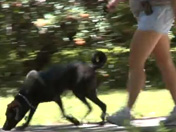 Latest Groups
Today's Mess-Up Photo