CR England Complaints & Reviews - Stay away

CR England Contacts & Informations

CR England

Stay away

Complaint Rating:

Contact information:
CR England


United States


crengland.com


My husband recently graduated from CR England's trucking school (a total duration of of 3 months). During school, they refused to talk about pay, stating "you aren't an employee yet, so don't waste your time with questions like that". The first odd thing we came across was a cash reward for anybody "turning in" anybody talking badly about the company (trainers and other drivers affiliated with the company). It brought to mind, the nazi's, who would tell people to turn in anyone going against them. My husband had a severe abscess in his jaw (which can be deadly) and called corporate to get medical treatment with his supposed "benefits". His calls were never returned, left to be OTR having to take large doses of ibuprofen from the severe pain. Once my husband graduated the OTR phase of the training, they, all of a sudden, had a 2 month wait list to be a company employee, were eliminating employee drivers altogether in December and were cutting pay by 2 cents a mile (it really adds up when you are driving many thousands a week). They claimed that he could lease a truck through them for a 6 month "trial period". They end up making the big bucks by ripping off their, already struggling independent contractors by charging full price for the truck during a 3 year lease, then giving you the chance to buy it (for full price) afterwards. They also make you purchase your insurance through them which is just one more way of getting your money into their pocket. I begged my husband not to sign, but he was already in that boat well before. He ended up driving second seat with his phase 2 trainer, who decided not to train anymore to give my husband second seat (even though he would get a pay cut from England). In the past two weeks, they have received less than half of their miles driven while trainer and student. My husband found out that England had bumped his already slave wages from 14 cents a mile to 13 cents a mile stating that it is subject to change without notice(for a 70 hour work week it evened out to be about $5 an hour)and they decided that his partner was going to pay 100% of his paycheck (instead of a portion of it). His partner, who leases a truck from them, came out with a grand total of $250, not having money to pay his bills or get Christmas presents.

YOU WILL REGRET SEEKING WORK WITH THIS COMPANY. Don't let their sly marketing and "be your own boss" inspiratonal posters and smoke and mirrors of a religious family business charm you. They take advantage of people down on their luck and take them for everything they can.

Comments
United States
Education





Comments

Sort by: Date | Rating

I just spent a few days with a few C.R. drivers in Gary IN. I was going to school for another company and the shit I was told about C.R. almost made me change my mind about trucking altogether. One of there drivers was staying at the hotel there and when he got started talking about C.R. it was a sad country song! Telling his story of the last 3 years with them this grown man broke down and cried. Not just i front of me but many. I do think he may park that truck in there home office one like he said he would do if they didn't make things right!

hometime after 2 months period, no money comeback home, lose weight 15 lbs,

bunch bill not paying. 8 weeks average pay $75, plz to everybody who wants

taking a job at cr england...stay away!! i just turn in my truck at their yard in miraloma, ca today 07/13/2010. these 'pirates'company will abused u as animal. everytime i stopped at truck stop or shipper and spot another cr

england driver that i talked to 'it will be same story'. how could these 'mormon'of utah dressed so nice at church giving a 'pledge'talking love to another. but when monday-friday their greedy habit, blood sucker likes ''vampire''

Wow. I just got off the phone with a recruiter this morning and it sounded way to good to be true, so I checked this site out and whoa Nelly; it's too good to be true. I feel so sorry for you, and will steer clear of C.R. England.

I hear and see a lot of this all the time. A lot of drivers that want their own business is the same as with any business. It takes money to make money. When their business fails they blame the corporation's. Be it CR. England, Werner, and so on. They wanted a CDL to drive and it takes 6 months of on the road experience to get one. These companies agree to train, teach, house, and provide meals while in school. Then they get placed in a truck that gives them the experience they must have to get that CDL. If these new drivers want to own their own truck then they get up to a $100, 000.00 worth of equipment. Most want to work for the company with guarantees. That is not happening. The competition is just so large that the companies can only hire so many people. As with all businesses. It's expensive, there are no guarantees you will win the struggles of life. If there were everyone would be doing this. And for the ones that have failed. Instead of blaming everyone except yourself is just like this complaint that I am responding too. This article is very clear using your own words. Its CR England's fault. Your poor health, medications, plus caused your buisness to crash. Sounds like you were so busy blaming everything on others that your failures including your poor health conditions, you had no plan to help with your family while you were gone, I'll stop here. A little advise. Frustrated drivers are the cause of so many accidents that it even takes lives. It is very clear you were over your head. Good luck in your future.

You can stick up for CRengland if you want to, but I have been keeping track of my husband's pay stubs and they are taking money from him in places that don't belong to them. They are a low down, dirty rotten, no good company that uses their drivers and lies to their faces. DO NOT get your training or break into the world of trucking with these people. They will expect you to live on nothing while they syphon away almost every dollar that is made.



Videos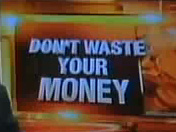 Latest Groups
Today's Mess-Up Photo