convergent, Des Moines Complaints & Reviews - Collections

convergent Contacts & Informations

convergent

| | | | |
| --- | --- | --- | --- |
| Posted: 2012-02-07 by | | CSH14 | |

Collections

Complaint Rating:

Contact information:
Convergent


United States




I received a letter for a phone bill, and I have never had a Centurylink account. They are saying that I owe for current charges for a phone number that I had disconnected 6 years ago. I recently pulled a credit report and this company did not show up as someone that I owe money too. SCAM! When I called Convergent customer service line the agent hung up on me so I called back 3 more times, and they all hung up on me. The did not even run my name, etc... when I told them I have never had a Centurylink account, that is when the calls were disconnected. I attempted one more time to call and the customer service representative insist I give her my social security number. I refused so she said that they will remove my address from their data base and I will no longer be sent collection letters. Weird! I called my local police department and filed a report, sent a copy to the Attorney General and the BBB. This is definately a scam.

Comments
United States
Landline & Home Phone Providers

More convergent complaints






Comments

Sort by: Date | Rating

Hello,

We can look into this bill for you send us an email with the billing details to talktous@centurylink.com and we will review the information.

Thanks
Patti
Centurylink Help

I received a letter indicating I owed Ebay fees for 108.95 and was ordered to call an 855-343-7890 x7011 telephone. When I looked up the telephone number, it was from the UK. Knowing my Ebay account is in good standing, I assumed this was fraud. The letter indicated payments could be made to erspay.com which is an internet site associated with the Convergent Outsourcing, Inc. Scam

I just got a letter from Convergent collection agency saying I owe e-bay 93.82. I have an ebay account and I just sold a couple of things and it says my balance is only $11. There is no way I could owe that much. I didn't even make that much on the couple of things I sold!

I just got a letter in the mail claiming i owe some company over 6000Dollars but the settlement would be 983. I was kind a wondering i never said my name and he knew right away i was on the phone and when i was trying to interrupt him and stating how can i have a bad credit when i was in Germany for 8 years he said he had to verify my information and i told him i will not do such a thing cause this whole thing sounds phony to me he rudely hang up on me, what the heck is this . I have no dept anywhere besides the accounts I'm aware off and they are payed in time and on time .

I just received the same letter today 7/16/2012. Telling me I owe $610.46. As soon as I started talking to the lady I knew it was a scam. After a few questions she wouldn't tell me from who or where this bill is coming from she replied she could not give me any info. Remember! They Are trying to collect a debt from a suppose debtor but would not tell me from who. Only said it was from paypal ( I never made a purchase over $50 through paypal) When I tried asking another question she hung up on me. Needless to say...I'm not paying to be scammed. My question is...what should I do next? Any suggestions are welcomed. Thanks!

Hi Tommy i had the same issue like u had, well so far what i have done i put in a fraud claim with the attorney general in my state, i just filled it out online, i have not heard anything back yet, I'm guessing the next step would be the BBB, either way its a scam and those people should go to jail for that, i hope that helped you a bit I'm pretty lost myself here but if everything fails i guess legal advice would be the last step on this matter .

SCAM! SCAM! SCAM!

A simple comparison of the return address on your letter to the the actual business addresses listed by Convergent Oursourcing will show they have no such business location. Anybody can print official looking letterhead and find out how certain businesses format they're account numbers for customers. They just make up a number, amount, and attach your name and address they got from any number of public information sources. The fact the "settlement" amount is so low is to make it easier on your mind to just pay that amount and be done with it.

This is an old fashioned PHISHING SCAM. Do not even bother calling or responding to them. Another give away for me was the fact they used a spelling of my name that only appears on my phone listing and in none of my business dealings. If you want you can report them to the Attorney General's office or just consider yourself wiser for the experience and go have a beer.

I got a similar letter and omgosh, it made me so mad. I keep up with my credit report and this never showed on it. So therefore, i saw a red flag. My letter said I owed a bill to Ebay and they were collecting that. However, the ebay username was not mine, but they used my name in a way to make it look like it was me. Makes me furious. I wrote about it here, http://www.gather.com/viewArticle.action?articleId=281474981807912 if anyone wants to check out what I did. And yes, I immediately reported it to my attorney general fraud claim online... These scam artists makes me sooooo mad!

My mother just got a letter from this company too. No phone number. She doesn't qualify for anything ( on SS) and she is hard of hearing and was so upset. It took me forever to calm her down and reassure her it was a scam.
I shall be reporting them just before I clean my kitty litter with their letter and send it back to them.

I had this company call me to collect a debt, the man used every foul word you can think of... some were a whole lot longer than 4 letters. He threatened me with legal action. I laughed at him and told him I was disabled and on social security and to go ahead and waste his time and his money taking me to court. He demanded I send him proof of my being on social security. I promised he would see said proof when I handed it to the judge in court. That was in 2005, the actual debt has been written off and no longer appears on my credit report. I just got a copy of my credit report and guess what... the only thing on it is where convergent ran my credit!!!
I think the man has made me a personal priority in his life, since as I said he got no satisfaction. I don't want them inquiring about my credit, is there any way to keep him from doing this???



Videos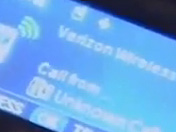 Latest Groups
Today's Mess-Up Photo