Computer Systems Institute, Illinois Complaints & Reviews - What a rip-off.

Computer Systems Institute Contacts & Informations

Computer Systems Institute

What a rip-off.

Complaint Rating:

Contact information:
Computer Systems Institute


Illinois




United States




Computer Systems Institute is one of the biggest rip-offs.

1) They state that you will be working with state-of-the-art equipment - Only true if you're still living in 1995.
2) They state that you will recieve a great deal of lectures - Only if a "great deal" is an average of once a week.
3) They state that you will receive an overabundance of hands-on labs - Only if an "overabundance" is an average of once every week and a half.
4) They state that they are accredited - They don't state that the acceditation is completely worthless.
5) They state that they are approved to award Associates Degrees - False. They are in the process of becoming approved.
6) They state that you can transfer credits in from or to other schools. - Completely false.
7) They state thay they have a job assistance program - Which consists of posting jobs from careerbuilder.com or monster.com, which can be found by anyone with internet access.

They essentially charge students $11, 500-12, 500 for a sub-standard "education" that's only worth about $2, 500.

They have a nice little scam going on and they need to be shut down.

Comments
United States
Schools

More Computer Systems Institute complaints






Comments

Sort by: Date | Rating

NOT TO MENTION THEY STILL COLLECT YOUR FINANCIAL AID EVEN IF YOU DROPPED.

THE STUDENTS ARE ROWDY & THERE'S NO CONTROL. ITMAKES IT HARD FOR THOSE WHO WANT TO LEARN.

NONE OF THE TEACHERS STAY. THE ONLY PERSON WHO CARED ABOUT STUDENTS DIDN'T STAY EITHER.

I SHOULDVE KNOW SINCE YOU DON'T NEED A GED OR DIPLOMA WHAT I WAS GETTINGINTO

1. What people don't get is that financial aid is earned like a clock. the longer you're in school, the more aid you've used. if you leave school, anything after the point that you've left has to be sent back but the time that you used their services will always be with held.

this is the same for big 10 schools as well.

2. they wouldn't be able to get financial aid if they weren't accredited. Accreditation is a process in which an outside organization actually reviews the practices, visits, scrutinizes and either awards or does not award the accreditation. the NCA accreditation is used in a lot of public high schools, community colleges and other places of higher learning. So it just so happens that this place is actually accredited by the same people as everyone else.

3. while I don't know much about the career assistance, you need to actually utilize what is given to you. if they have people posting jobs, then use it. Nobody is going to go out and find you a job.

4. it doesn't matter if you went to this school or ANY school, the institution receiving the credits decides whether or not they transfer. You could try to transfer from Harvard to Yale and still not be able to as far as what coincides.

I totally understand what you're saying about the school and I've had bad experiences with schools too. But take a step back for a moment and really think: would you really have gotten any better treatment in any other school? especially with the bigger schools that are "state" or "community" schools. I know my college (a 4 year institution) never even posted jobs for us. we were expected to just know what to do and we paid almost 40k a year.

so think before you dismiss. I don't care if it's this place or one of the other places. I know i've thought a lot about the different programs that i want to attend next and, while this is helpful, it doesn't mean that you should assume that you've found the worst place on earth because there could be a lot more to pay for and they could help you a lot less.

YOU ARE SOOOOO TRUE...THIS IS SURLEY A BIG RIP-OFF AND REALLY TRYING TO GET STUDENTS OUT OF SCHOOL, EVEN IF THEY DON'T KNOW THE WHOLE KNOWLEDGE...I FEEL THAT THEY TAKE PEOPLE FINANCIAL AID AND 9 TIMES OUT OF 10 PEOPLE ARE ON LOANS. BUT HOW CAN WE REALLY PAY BACK LOANS AND DON'T HAVE A JOB TO FALL BACK ON...HOW CAN WE GET THE JOB THAT WE WANT BUT THE EMPLOYMENT RATES FOR THIS IS LOW IN CHICAGO...IF THINGS DON'T GO WELL AFTER I GRADUATE IN MARCH, I AM TAKING THIS SCHOOL TO COURT.

i think the school is great so far im in my 3rd month and my teacher is great and the students are rowdy but im here for me not them and to get my certification that it and for people saying its a rip off there lieing the

the school is a rip off...they told me that they had ged classes and they dont they are just now finishing up the lab, and they keep changing the requirements to receive your stipends! u cant even get your certs in medical coding and billing without having a GED an thats what they dont tell you! CSI is all about the money to make their school bigger an they dont give a hoot about us! u pratically teach your self!

i recently attended that school, as well i worked hard for eight months and graduated with a 3.75 gpa it is now 7 months later and i am living in a shelter renrolled in school with nothing to show for the certifications i have recently filed a report with the states attorney general and i am hoping to speak to an alderman if you can report them as well because it is a travesty what they are doing to us iknow a woman who had 5 children that i taked to every day about how she was going to change her and her childrens life only to find after graduation she is now penniless and 15000 dollars in debt if any of you can please contact the states attorney general your local alderman or even the local news these people need to be stopped

Well for those who think this school did not do anything for you. You obviously didn't pay much attention when the representatives explained in detail what you should expect and what you should do because It is what you put forth that will come back to you. For the lady that states that she is now homeless and $15, 000 in debt sorry you are in that predicament but the school is not responsible for your housing so where did that come from. Next, you are attempting to contact the Attorney General and an Alderman what can they do? I'm just saying...did you put forth 90% effort to help them place you or did you expect them to put forth the 90% and you only had to put forth 10%...Well, hey to each their own but you can bet your bottom dollar I am going to use every single resource available to me. Like I am quite sure they offered you plenty of resources. The school is not just about attending your classes but being prepared and involved in your LIFE PLAN...I am SOOOOOO SORRY FOR YOUR LACK OF UNDERSTANDING OF WHAT LIFE IS ALL ABOUT. That means you didn't do your life homework while you were there. You have to always have a plan A through Z and it is not the schools fault that your without a stable living environment. It is in my blood to be a hustler and I don't wait on anyone else to do my work for me. You have to do it yourself to get what you want out of life. That's what a lot of you don't get, that things shouldn't be handed to you like you hand things to your children. Stop placing the blame on others and take responsibility for your actions. You are a grown woman CORRECT! CORRECTION YOU ARE A GROWN WOMAN WITH 5 CHILDREN. Get up and go find that job it's all about you and the effort you put out there.



Videos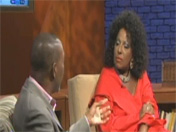 Latest Groups
Today's Mess-Up Photo