Cocoa Beach Shuttle, Cocoa Beach, Florida, Florida Complaints & Reviews - Use of vehicle with no DOT number

Cocoa Beach Shuttle Contacts & Informations

Cocoa Beach Shuttle

Use of vehicle with no DOT number

Complaint Rating:

Contact information:
Cocoa Beach Shuttle


3535 North Cocoa Blvd.




Cocoa Beach, Florida

,

Florida




United States


Phone:

321-631-4144


cbshuttle.com


On August 14, 2008 the Cocoa Beach Shuttle Company was scheduled to transfer 18 people (TAGS Family Reunion group) from the Port Canaveral Pier to the Orlando Airport. Not only were they more than 1 1/2 hours late causing us to arrive at the aiport 15 minutes before our scheduled flight back to New York, the van used to transport us did not display the required DOT number (Department of Transportation). Several members of our group ended up taking two taxis back to the airport since they had flights before 12:00 noon, costing them $90.00 per taxi, after they had made advance payment to the shuttle company. The van sent to transport us also did not have any identifying information visible for us to know that it was from the Cocoa Beach Shuttle Company. Just a plain white van. The security officer at the pier did not want to allow the driver to transport us to the Orlando airport for failure to display the DOT number. In fact, the security officer spoke with the manager of the the shuttle company (Ron) and repremanded him since there had been several instances that they have sent this vehicle to the pier without the proper DOT information. This information will be reported tio the Florida DOT and the Better Business Bureau as well.

Comments
United States
Travel & Vacations





Comments

Sort by: Date | Rating

For as interesting as your complaint is, there are some things that just don't ring true. First you can't get 18 people plus luggage into a van. The van only holds 14 people plus the driver without luggage. Furthermore you don't need a DOT number for a 15 passenger van.

Furthermore it is not the job of the Port Authority to enforce DOT rules nor would they know them, so your statement about them saying anything is bogus as well. As long as they have a permit to enter the port that is the only thing that concerns the port officer.

So please tell us the real story as to your complaint as it is full of holes.

I used this cocoa beach shuttle on Oct. 28th, 2008 and will never use it again. The purpose of my trip is due to my mother being diagnosed w/Glioblastma Multiforme (Brain Cancer w/median life span of 8-15 months). Will be traveling to and from Merritt Island alot in the next year to come.

Short Version of Cocoa Beach Shuttle Complaint-
1) The driver, although very kind, would not drop me and another passenger off at the 528 and Courtney Parkway intersection. Instead, we had to drive pass our drop-off intersection and around Cocoa Beach picking up and dropping people off. We were the first to be p/u from the airport & last to be dropped off. Left Orlando airport at 2pm, was dropped off around 6pm. Very frustrating, live and learn.

2) Returned home from Merritt Island on Dec. 1st, 2008 @ midnight; tired & exhausted due to weather conditions and flight delays. On Dec. 2nd (63 days later) I received a call from the shuttle service demanding a credit card number because according to them, mine was declined from the Oct. 28th usage (63 days later). Told them this is the first I've heard about it (63 days later) & asked them to give me my full credit card number-perhaps they must have a number transposed. They WOULD NOT give me the full credit card number they had cause "accounting has it". Asked them to give me a week to check w/my cc company and check my records cause I may have given the driver cash, but, may have paid w/my credit card. Told them I will make it right but I need some time to research it & explained to them the above info re: my trip(s) to Fl. Also, because of all the scams that are out there, I didn't want to give out any info until I could verify I didn't pay them.
THE CONTINUED TO CALL ME, HARASS ME, AND THREATEN ME ALL DAY ON DEC. 2ND. I COULDN'T BELIEVE IT!
My recommendation: NEVER USE COCOA BEACH SHUTTLE SERVICE. Especially if your going thru a life trial. They will add to your grief.
Side note: They charge me $39.00 instead of the $33.00 listed online at their website & my credit card HAD AND HAS the funds available.



Videos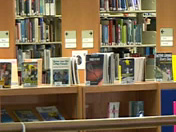 Latest Groups
Today's Mess-Up Photo