Share with Others
Recently Discussed Complaints
Consumer Tips & Tricks
Latest News & Stories
Latest Questions
COCA'COLA LOTTERY UK Complaints & Reviews - scam

COCA'COLA LOTTERY UK Contacts & Informations

COCA'COLA LOTTERY UK

scam

Complaint Rating:

i've received this email yesterday and i just want to know is it for real?

You are welcome to Triodos Bank Plc United Kingdom .The payment Bank for COCA'COLA COMPANY LOTTERY ONLINE PROMO. We are pleased to be at your service. We are Regulated and Stipulated by the Financial Service Authority (FSA), the financial institutions that govern all financial activities in the United Kingdom.In receipt to the transferring of your funds worth the sum of £500, 000.00 (FIVE HUNDREND GREAT BRITISH POUNDS).(This funds was said to be a winning funds drawn by the COCA'COLA LOTTERY UK.) so congratulations. In every successful transfer of funds especially in this regards, it is an essentiality that you activate a premium account with the bank that can accommodate and transfer such an amount of money.

Transferring the Sum of £500, 000.00 here in the United Kingdom need utmost care and confidentiality at course of transferring the funds. So you need to be guarded with policy and rules regarding the transfer. By so doing, you are expected to act in accordance to the policy here.So, to commence with the transferring of your funds, you are expected to activate a Premium account for the transfer of your winning prize. The cost of activating a Premium account is £650.00GBP (Six Hundred and Fifty Great British Pounds) which will be added to your account balance.

After the activation of an account, the logins details of the account will be send to you which will enables you to login the account through your personal computer, you will be granted full access to operate your premium account online using our secure website and you can then proceed with the transfer of your funds to any designated bank account .So if you are ready to make the payment for the cost of activating an account, you are expected to notify this office for the payment details.

Note: The charges cannot be Deducted from your winnings, this is in accordance with section 13(1)(n) of the National Gambling Act as adopted in 1993 and amended on 3RD July 1996 by the constitutional assembly, this is to protect winners and to avoid misappropriation of funds and winner's Situations.

Triodos Bank Plc is committed to rendering qualitative services to you, Also you are advice to send us a scanned copy of your driver's license or your international passport or any of your identification for final verification.


FOR ANY EQUIRY PLEASE VISIT OUR WEBSIT:http: //www.tbonline-uk.com/Online


Your urgent respons will be most welcome.

Treat with dispatch and reply to our official email address above.

Best Regards,

Triodos Bank Plc United Kingdom
Triodos House, 2 Triton Square,
Regent's Place, London, NW1 3AN,
United Kingdom.
Phone Number 1:+44 70457 25617
Phone Number 2: +44 70457 25618
Fax: +44 (0)844 774 5960.
E-mail: info@tbonline-uk.net
Website: http://www.tbonline-uk.com/Online/


The Approved Bank for COCA'COLA COMPANY LOTTERY.

Copyright © 2010. All rights reserved.

**Triodos Bank United Kingdom, Registered in United Kingdom
Registered Office: Triodos House, 2 Triton Square, Regent's Place, London, NW1 3AN, United Kingdom. by the Financial Services Authority.
--------
Confidentiality Note:
The information contained in this message is confidential and/or privileged. This message is intended to be read only by the person named above.The unauthorized use, disclosure, copying or alteration of this message is strictly prohibited. If you are not the addressee, (or responsible for delivery of the message to the addressee), please notify the originator by innocreturn message and destroy the original message.

Comments
United Kingdom
Lottery Scams





Comments

Sort by: Date | Rating

Hello, everybody, the good shoping place, the new season approaching, click in. Let's
Facelift bar!
= = = = = http://www.surprisefirms.com= = = = =
Air Jordan (1-24) shoes $33
UGG BOOT $50
Nike shox (R4, NZ, OZ, TL1, TL2, TL3) $33
Handbags ( Coach Lv fendi D&G) $36
T-shirts (polo, ed hardy, lacoste) $16
Jean (True Religion, ed hardy, coogi)$30
Sunglasses ( Oakey, coach, Gucci, Armaini)$16
New era cap $16
Bikini (Ed hardy, polo) $18
FREE SHIPPING
= = = http://www.surprisefirms.com= = =

yes it real! do it!!!

DUH!

i've received this email yesterday and i just want to know is it for real?

COCA COLA ANNIVERSARY PROMOTION AWARD 2010 THE COCA COLA COMPANY PROMOTION/PRIZE AWARD DEPT
COCA COLA AVENUE STAMFORD BRIDGE LONDON
SW11 5W UNITED KINGDOM
Date / November/ 2010/
Amount Payout to Winners:($500, 000.00 USD)
(Five Hundred Thousand United State Dollars)

Dear Lucky Winner BHADANE PRAVIN,

We wish to congratulate you once again on this note, for being part of the 3 lucky winners selected for the COCA COLA ANNIVERSARY PROMOTION with the Live facilitate with you and your family. This promotion was set-up to encourage the active users of Email all over the world and to increase the COCA COLA marketing And we are pleased to inform you that your winning Prize has been parceled and issue in regards to your related winning sum in your name and has been dispatched to your designated country and will be delivered within the next 48 hours ( And it will Arrive on Monday, 22nd Of NOVEMBER 2010.) by our delivering agent officer..Mr. Paul Howard, the appointed by the FSA (Financial Service Authority)

We require you to get back to our delivery agent with a valid means of identification proof of either a national identity Card, passport or company identity /driving license or you can sent these details to our delivering agent through is displayed email before his arrival : diplomat_cocacoladelivery@hotmail.co.uk

This will enable our delivering officer locate and recognize you in person on arrival to your country and have a photograph with you while receiving your winning Cheque amount of $500, 000.00 USD (Five Hundred Thousand United State Dollars ) including your Original COCA COLA Winning Certificate and Legality certificate, has been sealed inside your Consignment and some other valuable credentials which have to be presented to you by our delivery agent.
Our delivery officer will assist you in all the activities on the delivering.

Be informed that on the arrival of our delivery officer into your country, your Consignment will be register with the custom at the Airport, and there will be some charges for you to pay to the custom at the airport in your country which is Rs.24, 500INR, so, you are to be aware of it. I have attached a scanned copy of our delivery agent International passport and the scanned picture of your Consignment for confirmation.

Note that your Consignment can not be temper with because it has been sealed properly and also be insured to it real valued.

NUMBER: 0044-701-745-8151

Picture
You are to call us on this number 0044-701-745-8151 immediately you had from our delivery agent. Do acknowledge the receipt of this mail and congratulations once more from the entire board of directives. COCA COLA COMPANY ANNIVERSARY 2010.

We are here to monitor your Consignment till it gets to you safely. Immediately you receive a call from our delivery agent do not hesitate to call on the Chief Co-Ordination Dr. Scotty Logan for further confirmation.

Stay health
Congratulations!! once again.
Yours in service,

Picture


DR. SCOTTY LOGAN (PHD)
CHIEF CO-ORDINATOR.
PaymentPicture

3 Images | View Slideshow | Download Selected | Download All

[View LEGALITY CERTIFICATE -- BHADANE PRAVIN.JPG] [View CONSIGNMENT-- BHADANE PRAVIN.JPG] [View Paul Howard.JPG]
LEGALITY CERTIFICATE -- BHADANE PRAVIN.JPG
(233KB) CONSIGNMENT-- BHADANE PRAVIN.JPG
(41KB) Paul Howard.JPG
(167KB)

This is somilakshmi, i am from india .this mail was true or not?

COCA-COLA ONLINE LOTTERY PROMOTION BOARD
PO Box 200
Harrogate England,
United Kingdom
Tel Phone: +448719740363
=================================
Winner Ref Number : C.C.UK/04567
Batch No : C.C.UK/004412010
Dear Lucky winner :-M.L.D.JYOTHI.

We are glad to inform you that you have Been officially cleared for payment by the Verifications Dept. at the Headquarters of the COCA-COLA ONLINE PROMOTION BOARD A DRAFT has been issued in your name and Handed over to our processing manager Diplomat (Mr.John Ben Kennedy) in charge of ZONE 3 of The processing unit who just left India and to assist You in the processing of your winning of £500, 000.00GBP worth (Four Crore Nine Larks India Rupees) to you and make sure that the funds is remitted into your nominated Account without any delay or hindrances.

Your parcel has just be dispatched to your home address and i am using this medium to congratulate you once again for been a winner of this lottery, However, the processing officer will be arriving India by tomorrow morning(09:30:00AM) India time.

Please note that this your winning prize has been issued by the Barclay's Bank of England, authorized and Authenticated by the World Bank. You are hereby informed that you will be responsible for payment of any charges Which may occurs during the process of remittance of the fund into your account according to the rules of The Reserve Bank of India (RBI) and the Barclay's Bank of England . We hereby argue you to comply with the processing manager as he arrives in India.
You should take note of any mail coming from COCA-COLA ONLINE PROMOTION BOARD with a sign on it given ® this will allow you to know a true mail coming from this organization, So if you can be able to follow with our procedures carefully you will be able to receive your amount without any complain that our winner could not receive his/her funds.


Note: THAT YOUR PARCEL WILL ARRIVE INDIA TOMORROW MORNING DELIVERY CHARGE AND INSURANCE OF YOUR PARCEL HAS BEEN PAID BY THE LOTTERY ORGANIZATION WHICH WILL BE DELIVERED BY THE FAIRWAYS EXPRESS COURIER COMPANY.


PARCEL CONTENT
One copy of Endorsed Eligibility Winning Certificate.---0.20kg
One Box Of parcel Worth Five Hundred thousand Pounds(cc)-------0.30kg
Affidavits of Certificate------------------------ 0.10kg
Copy of Proof of ownership--------------------- - -- 0.10kg
Color of parcel: ------------------------------ Brown.
DEPERTURE TIME TODAY WHEN AGENT LIVES
FOR INDIA 2011- 07:45:00 PM (U.K TIME)


ARRIVAL TIME TOMORROW MORNING WHEN AGENT ARRIVES
INDIA 2011- 09:30:00AM (INDIA TIME)


DELIVERY ADDRESS FOR CONFIRMATION OF DELIVERY
1. Full name...
2. Contact Address...
3. Age...Sex...
4. Telephone Number...
5. Occupation...
6. Country...


IMPORTANT NOTICE : PLEASE REMEMBER TO SEND COPY OF YOUR PHOTO OR ID FOR IDENTIFICATION : So that by the time the diplomatic agent arrives your country he will be able to recognize you so you send this documents of your photo as identification purpose WITHIN 24HRS OF RECEIPT OF THIS Email ALSO CALL ON MY MOBILE NUMBER FOR CONFIRMATION (+448719740363)

Once again congratulations from The COCA-COLA ONLINE PROMOTION BOARD Do have a wonderful day in anticipation of hearing from you ASAP.


Dr Henry Mark
Office telephone : +448719740363
(Event Manager)
COCA-COLA ONLINE LOTTERY BOARD

i gOt a mail pass mOnth i juxt want tO knOw is it real...???



Videos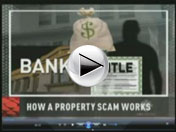 Latest Groups
Today's Mess-Up Photo