Share with Others
Recently Discussed Complaints
Consumer Tips & Tricks
Latest News & Stories
Latest Questions
Charter Communications Complaints & Reviews - Fraud and cheating!

Charter Communications Contacts & Informations

Charter Communications

Fraud and cheating!

Complaint Rating:

I received a bill about this before maybe 2yrs.ago.I don't even know anything about this bill. I wasn't even old enough to get cable t.v. right now i am 18 yrs.old. I mean their must be some kind of mistake,because you can't get cable unless you're 18 or older. A couple yrs. ago I did lose my wallet with my i.d. and social security card in it. I am not aware of this and I am tired of getting billed for it.

Comments
United States
Satellite & Cable TV





Comments

Sort by: Date | Rating

Switched to Charter Cable 2 years ago from Direct TV okay cable but terrible customer service! From the beginning it started poorly with the onsight hook up first day appointment No one came at all-no one called. two days later we had service. Fast forward to April 4th when I decided to have all the services bundled. Have had the appointment for a week took off friday (today for a scheduled 1-3:00 appointment. Unbelievably no one came over or called. I called several times passed around by customer service (oxymoron term). at 6:30 pm found out the technician said no one was Home! It was such a lie as I had been in the front yard power washing my front driveway and sidewalk. If I had not already cancelled my phone service I would not go with them. If you have Direct TV stick with it it is cheaper and I still may go back toit if this is not resolved. Awful company and I am sorry I have to deal with them at all if you dont have to read all these comments DON'T!!

Charter Cable is the biggest corrupt corporate fraud that ever existed. Even those stinking republican halliburton doesn't compare to this scum. On every single bill they manage to increase the charges for no reason.
Stealing is just, a company policy. No matter how many times you call them, they just continue stealing. Here is the number to the corporate office in Missouri 314 965 o555. Call them to address your concerns, as if they give f**ck.

Just a few weeks ago - April 20th, 2010 - agreed to a contract with Charter Communications to lower my internet bill to $30 per month from $45 dollars per month for 10 mps service.

#1 = checking my connection speed I never achieved even 3 mps.
#2 = That same week my internet (but not TV) was GONE completely from 2-3pm until 10-11pm EVERY DAY
#3 = Customer service - sorry Mr Norton we cannot come out unless your neighbors have the same issue... We can come out in 5 days. I rely on my internet for more than YouTube it is the only way I can work! My Neighbor on the left of me has TVC - You guessed it no loss of service!! The Neighbor to the right has Michigan Online - again theirs was completely unaffected. Mysteriously and VERY predictably the internet was fine right around 11:00pm!!!
#4 = No way to get a hold of an English speaking person unless you get lucky and have called 3 or 4 times. India people God bless them should be on the phone last - seriously frustrating since they seem to understand me as well as I understand them - no offense but maybe a speaking job should not go to people who sound like broken 1960's sci-fi robots!
#5 = I went to TVC in Michigan here and set up a date to go with them. Called Charter and asked where do I send their modem - which by the way for the first three years was $3 per month and is now $6 per month! Shouldn't I own this thing now!!! Shame on me! TVC sold me a brand new Motorola modem for $60! How nice man no going to best buy wondering which one will work best with their service and they did not try to make money off me! Like them already. Over the last 8 years I paid Charter almost $500 to use their modem - Shame on me :(

Funny after calling to cancel - I now have internet ! LOLOLOLOLHAHAHAHAHA it is 6:00pm - this is definitely a joke, right???!!! Seriously 30 minutes later, now I am writing this.

Was Charter shorting me after having me sign a contract on purpose?? The lady I spoke with very MEAN lady WOOO! DOGGY! (LOL MORANS!!) said did you ask for a tech to come out blah blah blah! Yes Mam. Well you have a $75 termination fee - I never had internet! So they get their money for nothing one way or another. I am going to fight this and put a call into BBB and ask them if this kind of garbage is common or not. If it is common I will be hiring a lawyer. I have so much BUSINESS messed up over this now. Vonage and Skype have been down unable to connect with clients and order parts I need and so on. From the same junction box in my neighbors yard out of the whole block I am the last sucker to be putting up with Charter and NOT having internet AMAZING!!! I thought everyone was dealing with this!!. Dumping Charter cable too - Thank God Charter Commercials are beyond incoherent and I am sick of seeing these dummies act so messed up. Bundle me? $109.99 per month!!! Get cable from TVC they stand behind 5 mps for $40 per month, get Direct TV got $25 and Skype for $3! That's less than $70 - That's nearly $500 per year! Anyway I am so gleeful I am annoying! Thank You neighbors for letting me know of TVC. I was told Charter was the only one that serviced this area! Will have internet for "REALLY" this time!!! After 8 years of this!!! Later Charter losers!!!

One correction ~ "That's nearly $500 per year!" $40 per month for 12 months = $480 SAVINGS just to clear that up.

well i just got a late bill when i am all paid up to date...
Charter is going to lose a customer...
i now have to send them proof that i paid by sending them a copy of my statments, , yeah...
what a bunch of bull my back hurts, and so does my arm..
i am so upset, the lady from india, told me that my bill was up to date when my service went down... i thought they cut me off, but it was just them..
when i got my service back up, , they were going to give me a free mounth, , and they forgot all about that, , anyway, , i paid, double, now they say im late again, , which i am not i have proof, , it turns out if you pay a head of time or in the same mounth they cant figure it out (when its not from the same card) they are really makeing me mad.. i wonder if someing from Fios works their, , or if the people from india have it out for them.?? wish i could be happy ...

this all started when they stoped excpting my amx, and changed billing # for charter payees, i hope they fix the probem... im tired of this...

I have enough pob lems, takeing care of my family, pops has cancer.. and i work all the time.. man... what a joke Thankx Charter...

I used to work for Charter as a third party cable repair tech in a call center. When you sign up for service, you need a social, most agents didn't check to see the rating and there's no way to check to see if the owner of the social is 18 years or older. I have come accross a few accounts like this. You will need to fill out a fraud report, call Charter and speak to the retention department. They should be able to give you some info on the account. I would also contact whoever you need to fill out a fraud report with.



Videos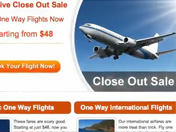 Latest Groups
Today's Mess-Up Photo