Recently Discussed Complaints
1.
(10 mins ago)
Zbiddy.com
All I know is that I was supposed to be registering for free
Consumer Tips & Tricks
Latest News & Stories
Latest Questions
CenterPoint Energy, Spring, Texas Complaints & Reviews - Unauthorized access into yard by meter reader

CenterPoint Energy Contacts & Informations

CenterPoint Energy

Unauthorized access into yard by meter reader

Complaint Rating:

Contact information:
Centerpoint Energy


Spring

,

Texas




United States




The Centerpoint meter reader's unauthorized access to our yard caused our older dog injuries. The results of the injuries include multiple trips to the veterinarian, high vet bill, and depression! Another result of the meter reader's unauthorized entry to our yard is that I need therapy to begin feeling safe in my own home again!!!

When we purchased the house five years ago, Centerpoint assured my husband and I that their electric meter readers would never barge into our yard unannounced. Don't they have ways of transmitting homeowner requests or warnings to field workers?? After the first few times someone surprised us in our own yard, however, Centerpoint told us we could read the meter ourselves and promised to send postcards for that purpose. When the postcards stopped coming the reader returned and again barged in without announcing himself! Of course we called Centerpoint to complain and they promised to send cards for us to read the meter ourselves again. Thus, a cycle began. We received cards for a few months and then without warning a reader would be leering at me through the blinds as I stepped out of the shower! Or a reader would run through the gate as the dogs crashed through the back door roaring their displeasure. How many times can a human stand such unpleasant surprises? My blood pressure must have been through the roof at each instance. Several times, I asked my husband to leave work because I was so upset!

The worst occurrence of a Centerpoint meter reader ignoring the requests we've repeatedly made to the office was on March 23, 2009. That was the day I stepped into my backyard with my dogs to find a stranger lurking behind the bushes! The dogs, who came out with me, began barking immediately. Our larger dog thought to protect me (as I was scantily clad!) and performed amazing feats of leaping and posturing that I haven't seen in years. He herded the stranger out of our yard without a single bite! The moment the stranger (I could now see was a Centerpoint meter reader) closed the back yard gate behind him, our poor brave dog collapsed onto the grass and began yelping and crying like I've never seen any dog do before. I was sure the meter reader had kicked him and broken his bones!! I rushed him to our veterinarian! She diagnosed him with severe muscle strain in front and back legs and possible hairline fractures. She put him on medication, crate rest for several weeks, and wanted him back for x-rays when swelling decreased. We have now spent nearly $1000 on meds and testing and the vet says it's time for x-rays but we have already spent much much more than we ever do for our dog's routine vet care.

All of this should have caused the meter reader to notify us before trying to enter our back yard again. My husband and I re-filed the request again on the day of our dog's injury and again a week following it to be absolutely sure no meter reader would barge into our yard unannounced again.

Today, the absolutely most insulting incident occurred, however. I witnessed the meter reader tromping through my yard unannounced again!!! Today is May 22, 2009. The reader is the same one who caused our dog's injuries just three months ago! How could he forget? How could he ignore the Centerpoint office stating in very clear terms that all readers must have permission from these particular homeowners prior to entering the back yard?

The ridiculous thing is that the backyard faces a lightly wooded area and a main neighborhood road. The electric meter could easily be read over the fence and all the unpleasant and hurtful encounters could have been avoided!

My husband and I expect Centerpoint to cover all of the veterinarian bills that occurred as a result of the meter reader's unauthorized entry. We know that our dog was fine before the incident because he was seen by a vet one month before the injuries occurred!

I would love to hear from any other homeowners who had unpleasant experiences with a Centerpoint meter reader ignoring requests to be notified before the reader enters the yard.

Comments
United States
Utility Services

More CenterPoint Energy complaints






Comments

Sort by: Date | Rating

In Canada, meter readers are required to have access to the place where you meter is located. The only time they may not enter is if it is located inside your home. A few older homes in our local still have inside meters.

Meters are installed mostly in side yards now near the front of the house. One of the homes we used to live in had a fully fenced yard with a gate that locked. And we kept it locked. If we weren't home they couldn't read it. That's a bad thing, since they "guesstimate" the reading and when they finally (maybe months later) get a true reading you wind up with a much larger bill to pay.

Eventually the gas company made arrangements to move the meter to the side of the house outside of the gated yard area. You might ask if it's feasible for them to move the meter to a place that's more accessible and less disruptive.

I don't know if they have the "estimated billing program" in the US, but we are now on an estimated billing. They take your total costs from the year before and divide by 12. That figure is your monthly billing amount. Once a year the meter is read and you pay the difference. That would mean you'd only need to expect the meter reader once a year, or, knowing when the "year end billing" (it's a fiscal year, not a calendar year so if you started in May the last billing period for that year would be the following May) was due you could make arrangements with them to read your own meter in advance of the meter reader coming.

Other than that, I can't think of anything else.

Grow up lady and get a life. That meter reader surely just wants to do his job and get home. He is not doing this to agrivate you. PLEASE. Compensation for your dog? Get real. Have the old bag of bones put out down. Sounds like he lived life to the fullest with you. If you are scared in your own neighborhood you must live in a bad part of town. I would suggest moving ASAP. I live in a nice part of town and the meter readers come ask us to please let them read the meter. That is a funny short story though. I bet you voted for OBAMA

Meter readers read on average about 500 houses per day. You think the meter reader has time to knock on every door? If this is such a terrible concern for you, have an electrician move the meter to the front of the house or ask the electric company to install a remote meter. I guess that would be cheaper than the vet bills, which is one of the most ridiculous things I've ever heard. You sound like a loon.

As a meter reader with over 7 years of experience, I fully agree with what "bucknuts" said above. And while I would not go so far as to say "you sound like a loon", I *would* say that you sound like a customer with whom I'd prefer to have little, if any, contact. A meter readers is subject to enough hazards in the course of his day without having to concern himself with expectations - and ACCUSATIONS(!) - such as yours. PLEASE pay an electrician whatever is necessary to have your meter moved OUTSIDE your yard. In the jurisdiction I serve, on occasion a customer has spared the additional expense necessary to even have their meter moved to a pedestal at the perimeter of their property, so the meter reader needn't go anywhere near the house. Perhaps the Risk Management department of Centerpoint Energy would consent to offset your cost to do this, as you sound like a lawsuit waiting to happen...

haha you crazy old lady.

if you dont want someone to read your eletric meter than stop having one.

you signed a contract they have LEGAL access to your meter, he could come at 2 a.m and still read it and theres not a damn thing you can do about it.

find a job, get a hobby and you wont be peering out of your blinds 24/7 watching someone do their job.

Meter readers suck huge donkey balls ... They are nothing but a huge pain in my ass ..I hope they all get there faces chewed off by the most gnarly rabies infested dog known to man..If you chose to not knock on my door then you choose to go into my locked fenced in backyard and take the BEWARE OF DOG sign lightly as you hop the fence then you sir deserve to become dog food

actually, that was my boyfriend... matter of fact, he knocked on your door, before he went into your yard, when u came out side yelling at him in his BRIGHT GREEN CENTER POINT ENERGY shirt, you were apparently there, but not concerned enough to call you dogs off... AND if im not mistaken there was a note left on your door to unlock your gate, because they were gonna read your meter, the day before this incident occurred. The police came and EVERYTHING, no citations were issued or anything, but they did however fire him because of your accusations, and now im a single mother doing it even more on my own... thanks for that <3. he did apologize, too. but given 1200 quotas a day. then having to deal with people like you its almost not really fair. and PS your dog was old! but i bet you could have grabbed him BEFORE he tried to bite him... don't you think?

I'm also a meter reader in a bright green shirt. My company has a no gate jumping policy. If you dont want me in your yard, lock your gate. But this sounds like one of those old bats that swear you broke they gate when it was broke long before you got there. If a dog that old is doing all kinds of amazing feats, as was stated by crazy lady I would think it had hurt itself. But you want someone to pay for your old ass dog. get real. I think it was my boy D that you got fired for no reason. All to smooth the nerves of some senile old lady. I have the cops called on me at least twice a month, all because I'm trying to make an honest living and feed my family. I go in almost 200 yards a day, knocking on every door is out of the question. And believe it or not, most people don't want you knockin on there door. When I first started In this field I tried to be political and knock on doors. First my numbers were horrible because it takes the average person one to three minutes to come to thier door. On a good day I only spend 45 seconds to a minute in each yard. you do the math. then like I said most people look at you crazy like, So, my gate is open, has been for 20 years. what you bothering me for i was busy. all in all if you don't want us in your yard go buy you some solar panels so you don't have to deal with meter readers at all. From a pissed off meter reader in Houston, Tx. P.S For the record CenterPoint Energy doesn't wear bright green shirts, Heath Consultants Meter Readers do.

QUIET WHINNING!!! DO U KNOW HOW MANY METERS THEY HAVE TO READ EACH DAY, TO WORRY ABOUT YOUR DOGS FEELINGS, I SAY GET A HOBBY. WHAT ABOUT ALL THE DOGS THAT BITE METER READERS THAT ARE TRYING TO DO THEIR JOBS. HOW WOULD U LIKE A PIT BULL TRYING TO EAT U AT YOUR WORK PLACE EVERYDAY AFTER DAY. LOCK YOUR GATES AND YOUR DOGS UP AND LET THEM DO THEIR JOBS. AND GET A JOB YOURSELF QUIT TRYING TO SUE FOR A LIVING

WOW. This blog page is crazy. I can't beleive my eyes. Obviously this system is a no win situation. We would lock our gates and put our dogs up if we knew when they were coming every month? But our children have to get through those gates too. Whinning? Seriously? No one has a right to start swinging at a dog or anyones property period. I was walking down the stairs and just saw this meter reader taunt my dogs at the gate. Then he went into the backyard. Thought he was a gladiator swinging his "stick" around and proceded to beat the crap out of my dogs! I couldn't beleive my eyes. I was in total shock! Hello. I am home and if you see dogs in the backyard then why wouldn't you just ring that door bell? Whooaaaa. 500 plus houses. Why would you put yourself in danger? I have beware of dog signs and you techinically don't have to read the meter. You all are so right, it is a job. If you don't like your job then go out and get another one. I am sure that you are well aware and fully trained on what to do in these situation. Can't be a new problem for you? Never new this was going on until today. The camera's are going up, the company is called and a solution has to be somewhere? I will pay to move my box or whatever it takes, but it still IS NOT RIGHT! This sucks both for the homeowners and the meter readers. Now. I moved into this house to give my dogs a "yard". I will be moving my box...but if you don't even know it is going on then how can you address it?

god i hate reading meters in houses occupied by people like you

"technically dont have to read the meter"
well whatever credibility you had is now gone. we do have to read it. and you SIGNED A CONTRACT saying i can come in your yard WHENEVER THE F I WANT. we are trained to handle the situation. im going to get to your meter, and if your dog "does leaps and feats" toward my direction you know damn well its gonna be him before me. sorry lady, check the contract. the only time i knock is when the gates locked and i dont feel like jumping it. dont answer? guess whats gonna happen. like i said im gonna get to your meter and im not gonna get hurt doing it. end of story.

As a Centerpoint Energy employee, I must say..you may be the most ignorant person alive! 1. Centerpoint Energy regulates Natural Gas usage; not electricity. 2. The Texas Railroad Commission mandates that any person or business receiving Natural Gas service to their specified location MUST, by law, allow reasonable access to obtain and inspect any Natural Gas device, meter, regulator! 3. YOU and YOUR husband and YOUR dogs are receiving a service that is OFFERED to you; it is not mandated in any way that you have Natural Gas. 4. That little gray meter attached to your home is property of Centerpoint Energy; so that means..we can access OUR property at anytime, in anyway we feel necessary as well as remove, alter, and inspect that property. 5. Who walks into their yard "scandally clad" during the day to "check" for intruders? 6. To be completely honest, if your dog collapses from barking...it was probaby older than you are! My advice, let us do our job..we aren't asking for much here!

Deregulation caused all of this. Profit hungry companies outsource the meter reading and the reader is paid a lot less than what meter readers once made. They have no time for customer service that even having to knock, wait for keys to open gates etc.. and such costs them money. Every minute counts TIME IS MONEY, and this puts extreme pressure on them and it isn't good for the customers or the dogs either.



Videos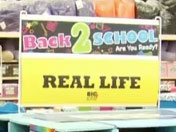 Latest Groups
Today's Mess-Up Photo