Recently Discussed Complaints
2.
(5 mins ago)
KitchenAid Dishwasher
Multiple breakdowns heating element, fuses, soap do wont open the list goes on & on
3.
(33 mins ago)
Cebu PAcific
unfriendly and inconsiderate their costumer's
5.
(1 hr 27 mins ago)
Advanced-av.co.uk
Save Your Money, Hassle & Avoid This Company Like The Plague
Consumer Tips & Tricks
Latest News & Stories
Latest Questions
CashNetUSA Complaints & Reviews - harrasment

CashNetUSA Contacts & Informations

CashNetUSA

harrasment

Complaint Rating:

Contact information:
cashnetusa


United States




I got a phone call @ my work place from someone saying he was a laywer from ny and i owed cash net usa so much money and did i want 2 pay it now. when I told the guy i was at work and couldnt talk 2 him he got very rude and told me he was goin 2 file chargers against me . I ask him 2 send me proof I owed this bill with the account # and date ..and proof of who he was all he did was get ruder and said he couldnt that i took the load out on long so he didnt have 2 mail me anything ...Then this rude man calls my sick mom telling her he was goin 2 file chargers against me if she didnt settle with him. What can i do ??? I had 2 close the account because they took the loan out when there was enough in there 2 cover it over and over they was taking money and the bank even looked into them ..

Comments
United States
Scam & Fake Checks

More CashNetUSA complaints






Comments

Sort by: Date | Rating

On 4/8 I got the same calls - the come from Morgan Associates, 2601 NW Expressway Ste 205E, Oklahoma City, OK 73112-7211 - email the Attorney General of Okla, fill out a online complaint from at the FTC website, and complain to the FBI - they have a website. I feel both USA and Morgan Associates are in this fraud together.

CAsh Net USA outsources, and some fraudsters from India got hold of your information. It is a scam! Ignore them, then put alerts on your bank accounts and credit report!

I GOT A CALL FROM A JESSICA FROM FLORIDA 904-619-0529 SAYING THAT I OWE 1500.00 AND THEY WOULD SETTLE FOR 750.00 BUT SHE WOULD TAKE OFF THE COURT FEES AND FINES AND I WOULD HAVE TO PAY 437.00 BY THIS FRIDAY OR SHE WILL HAVE TO MAIL IN WARRANT PAPERS TO TARRANT COUNTY HERE IN TEXAS AND I WILL BE PICKED UP AT MY WORK OR HOME FOR THEFT OF CHECK AND INTERNET FRAUD AND THFET OVER 300 SO I WOULD HAVE 3 WARRNTS AND MY BAIL WOULD BE 3500 CASH BOND IS THIS FOR REAL OR NOT CAUSE I DONT WANT TO PAY THIS MONEY I HAD TO CLOSE MY ACCOUNT THEY WOULDNT STOP CHARGING ME INTREST FEES OF 145 EVERY 2 WEEKS I BARROWED 500.00 2 YEARS AGO AND NOW THERE CALLING ME SAID I HAVE NO THER OPTIONS CAN ANYONE TELL ME IF THIS IS REAL OR NOT I AM FREAKING OUT.. THIS COMPANY HAS GOT THERE MONEY PLUS SOME

I am being called constantly, and these rude/awful people who have fake names, and very poor english are telling me that a lawsuit has been filed against me, that a sheriff will come and arrest me and my daughters, who have both received phone calls, and that I will be taken to court and forced to pay fines. Stupidly, in 2008 I applied for a lon at online payday loan site...what a mistake...and why I even gave my information is my own fault...never again. These people are ruthless, and have caused much misery and grief for me. I have contacted the attorney general of Texas, not much anyone can do except ignore the calls. They say that I can pay a "settlement" amount but will not provide any documentation as to what/when this loan was supposedly given to me! I am in the process of trying to get an attorney to help me...this is a nightmare...they just keep calling and calling and calling...I am at the end of my rope with this!

These people are scammers that stole your information from a payday loan company. The next time they call, tell them you are reporting them to Homeland Security and FBI fraud. I promise they will stop calling!!

I have been receiving calls from a guy stating he is a lawyer from cash net he states his name is Daniel Smith Ph# 201-465-4651. He states that I owe $465 and he has all my information and I have never applied for an internet loan online he states when I asked him the name of his lawfirm he says the Federal Bureau, which I knew that was a lie.. They called my phone back in August before stating that I owed money before and I know I don't, but to get them off my back I sent a money gram for $200 which was my mistake and they just keep saying I owe money and now they say they have no record of me ever sending the first money order, which I have the receipt for... What am I supposed to do because they keep harrassing me?

My boyfriend got a call from a very rude woman saying he's had a warrant out for his arrest for 90 days and demanded 200 dollars or he would be arrested so he gave them his dad's debit card information and it was taken care of. But will they keep doing this same thing now that they have all the information?

These people told a poor old lady that does payroll at my work that if she didnt give my info to them they were going to put her in prison. They are horrible and also would not send me info on my supposed account.

I HAVE EXPERIENCED THE SAME HARASSING PHONE CALLS AT MY JOB STATING THAT HE WAS OFFICER DAVID HE HAS A STRONG ACCENT AND HARDLY UNDERSTANDABLE, HE DEMANDED MY CO WORKERS GIVE HIM MY PHONE #
FIRST OF ALL NOBODY WITH A HEAVY FOREIGN ACCENT IS NAMED DAVID WHITE, SECOND OF ALL THE POLICE ARENT
GOING TO CALL YOU AT WORK ASKING PEOPLE FOR YOUR PHONE NUMBER, THEY CAN OBTAIN IT THEIRSELVES.THIS IS GETTING REDICULOUS I TOLD MY COWORKERS THIS IS A SCAM. BUT I DONT KNOW HOW TO GET THEM TO STOP. CASHNET SAYS THEY HAVE NO PART IN THIS .I DONT BELIEVE IT, I THINK WE SHOULD ALL GET TOGETHER AND SUE CASHNET FORNOT PROTECTING OUR PERSONAL INFO

TODAY MAY 18 2011 @ 8:20 AM I GOT A CALL FROM AMERICAN LAW ASSOCIATIONS IN BEHALF OF CASH NET USA SAYING I OWE THEM $300 DOLLARS FROM I LOAN I HAD TAKEN IN MARCH 2011. WHEN I STARTED TO ASK THEM QUESTION THEY COULD NOT ANSWER ME THEY HANG UP ON ME. AFTER THAT I WENT ONLINE AND GOT A PHONE # FROM CASH NET USA AND I CALL THEM. I TALK TO SERGIO AND HE TOLD ME THAT THE ONLY THING I HAVE IN HIS RECORDS WAS A LOAN APPLICATION THAT NEVER GOT PROCESS THIS WAS BACK IN FEB. 13 2007. THIS PEOPLE SAY IT WAS FROM MARCH 2011. THEY EVEN CALL ME @WORK. THEY CALL ME BACK AND THE ONLY THING I TOLD THEM WAS TO STOP CALLING ME AT MY JOB AND MY CELL PHONE IF NOT I WAS GOING TO CALL THE POLICE ON THEM. WOULD SEE WHAT HAPPENDS I HOPE THEY STOP CALLING ME. REMEMBER AMERICAN LAW ASSOCIATION THE NAME HE GAVE ME WAS MIKE THE PHONE # THAT APPEARS ON MY PHONE IS 17142438322 AND THE LAST ONE THAT THEY CALL ME FROM WAS 9999992112.

Out of curiosity, how many people that have been contacted by these folks have visited the CashnetUSA.com website PRIOR to getting the calls demanding payment?



Videos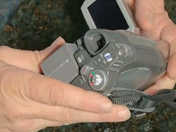 Latest Groups
Today's Mess-Up Photo