Share with Others
Recently Discussed Complaints
Consumer Tips & Tricks
Latest News & Stories
Latest Questions
Capital Harris Miller And Associate Complaints & Reviews - Bunch of scammers

Capital Harris Miller Associates Contacts & Informations

Capital Harris Miller And Associate

Bunch of scammers

Complaint Rating:

Contact information:
Capital Harris Miller And Associate


215 Remington Blvd Ste E, Bolingbrook




United States


Phone:

(888) 959-6778




Capital Harris Miller And Associate called my wife when she was at work and tried to persuade her
to pay them money for some debts. Fortunately, she understood that it was a scam and told them
that she is calling the police. Thanks god we didn't pay money to this bunch of scammers.

Comments
United States
Scam & Fake Checks





Comments

Sort by: Date | Rating

I have had similar dealings with Capital Harris Mill and Associates. Harassing phone calls to my work, my boyfriend and myself. Using scare tactics of filing felony charges against me. I settled my debt with another agency and told them that. Even offered "Preston" the name and number of the other organization but he refused it and kept telling me I would be served papers. I even offered to email him my receipt from this other company and he would not accept that either. I think calling them scammers is kind. I would be very interested in hearing from anyone else who has had dealing with this company. I am seriously considering filing at minimum a harassment suite against them. If we got enough people together we could file a class action suite. These people have got to be stopped. They are jeopardizing people's jobs by calling their work and talking with HR or their bosses. That is against the law. I look forward to hearing from anyone interested in sharing their story with me. Thanks Suzanne

I completely agree with you. They just called my husband work and was looking for his supervisor and when they got a hold of the supervisor they were harassing and threatening his supervisor.

Capital Harris Mill and Associates just called my daughters work. This company is rude and fast talking.They told my daughter employer that my daughter had charges against her. Of course the employer thinks charges? What kind of charges? Criminal charges? Daughter employer told my daughter and my daughter is wondering what kind of charges cause I haven't done nothing then gets all upset. A person can lose their job over this.Capital Harris Mill and Associates are rude and fast talking and at the end leaves on an voice mail Ashley XXXX you have been officially served and then hangs up. Also they stated they want to file Former Plane charges. What I found on the internet so far this company is an collecting agency. My daughter had got in the past a payday loan. This is what were dealing with.

Capital Harris Miller and associates have been making menacing phonecalls to my parents, my neighbors, my friends & my landlord. They also had one of their goons call me from a local number (doubt they are actually local) and they guy threatened to come to my house. When I let him know I'm not in the least scared or intimidated by him his response was "you should be scared. You talking tough now let's see how tough you are when I get there". I urge everyone dealing with this company to file a complaint with consumer finance.com

I have had the same problems with this company calling me, my husband they called my husband and told him that i'm in trouble and tried to get him to give them information. when he would not they started harassing him i'm so tied of this mess they called and harassed me again, and again this time i let them know that i was recording our conversation he became upset and hanged up on me. my question is why i'm trying to get information about who, why, what you are talking about i have never had any charges or claims against me these people must be scammers when i started asking questions about what this is all about he would not answer me but wanted me to give him my personal information and when i said that i'm recording our conversation he became upset and said that he did not want to be recorded and i said fine he hung up the phone on me.

I Got a call today May 9th 2014, about my husband. They wanted to know if I could get him the message? When I told her YES, She said CONSIDER HIM SERVED! Then I did a search, and I found This ENTRY, Stupid People(CAPITAL HARRIS &MILLER ASSOCIATES That IS), I AM NOW CALLING THE ATTORNEY GENERAL.
These People HAVE GOT TO BE STOPPED! And in REF to the first complaint article on this site, I say YES Lets ALL GET TOGETHER AND START CLASS ACTION SUITE M Venzor

I have been contacted by the LOCATOR of the Capital Harris Miller Assco. at work. When I called back to see what the issue was they claimed I owed on a 200.00 loan from June 2011 from a company I have never heard of . I tried to explained I owed nothing I am debt free. Was spoken to in a very treating manner about taking me to court. I said go ahead you are not going to take me to court over 200.00 that I do not owe and hung up. I contacted my lawyer and spoke to him about the harassment as more then one call me to has been made and he informed me legally I did the correct action. He informed me if they keep it up to file a complaint with the state AG ( Attorney General) I called the company back today to inform them that I have spoken to my attorney and if they continue with the phone calls I will file a complaint with the AG they said they were serve me and see me and my attorney in court. I told them to good luck and now am in the process of filling out the paper work to file a complaint. I agree on a class action law suit. These SCUM need to be stooped

I too just received a phone call from this rude lady while I was at work in a classroom! They called twice in one minute and 3 times every minute after. I knew they were a scam. I called this company Capital, Harris, Miller, and Associates told them this is fraud and to stop harassing me! He hung up. I am all for this class action law suit. I need these people to stop calling!

I am on board for a class action suit. They called several family members and my work place today. I have filed complaints with the State Attorney General, and Two federal agencies. These people are worthless bottom feeders, and lower than low life crminals.

I'm on board with the formal complaint . They are harassing my parents which are older and they are very worried about this matter..

I don't really know about this company because you had too lie all the time. All I know is a lesson learned. ..never trust a dark skined female with blue eyes.

I just got a call from these people. Its the same story, a payday loan from 2011 that I don't recall at all. I asked for the validation paperwork per the collections act, and she said that it was passed that point and going into litigation. I told her that I would need to be served then. I am also onboard with a class action.

I was at work today when I received a phone call from a 'locator" who is local to me. Before she called me, she called my mom, sister, father, grandmother, and my uncle. They said that I am being charged with something, but they couldn't tell me my charges. Only provided me with a case number and phone number. I called the phone number and spoke to "Elena" who claims that I owe Canyon Creek Management LLC $570, but if I made arrangements today, $200 would be dropped and then I could make 4 payments of $92.50 in order to pay off the debt totally. This is supposedly from a loan that they claimed I took out in 2011 (I never did such things). I asked her why I havent seen it on my credit report and she stated that online loans don't show up on your report. I told them that I wouldn't be making any payments until I see documentation that I actually received this loan into my account, and also asked why nobody has called me regarding this debt in 3 friggin years. They do know about my bank account information and they know my social. After I got home, the locator called me again and was very pushy and let's just say that I tore into her like nothing anyone has ever seen. I told her if she ever called my family again I would sue their entire company for violation of my privacy and confidentiality. She said she would be serving me papers and I said I couldn't wait to see her. I called Capital Harris Miller back (which was not what they said the name of the company was when I called), and spoke to "Elena" again and asked her for the name of her company, and stumbled across this. I'm worried that my account is going to be drained, but since these a**holes know my social, I might just be totally screwed. Advice?

How do I get in this class action lawsuit they just harassed me

My husband and I have been harassed for months and this guy shows up at the hospital my husband works at and wants to serve him papers but HR kicked him out. What scares me they have his SS number and they had said this is about a payday loan in which we paid back years ago through a debt consolidation com. Hopefully!! I don't trust anyone anymore but these SOB's are not getting another dime. My husband is a wreck thinking these people are hanging out at his job in fear of losing his job in which he has worked at for over 25 yrs. these people are such scammers and are out for more money from poor suckers, but I am not falling for it . I got the PD invoked as well as FTC but honestly I don't know what else to do!!



Videos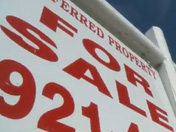 Latest Groups
Today's Mess-Up Photo