California Labor Commission, Los Angeles, California Complaints & Reviews - Employment Case

California Labor Commission Contacts & Informations

California Labor Commission

Employment Case

Complaint Rating:

Contact information:


320 W. 4th Street #450




Los Angeles

,

California




United States


Phone:

-213897-5960




Below is a copy of the letter sent Cal Labor Commission LA office. The are corrupt or unusually ineffectual.

TO: Pator Guevara November 12, 2008

Deputy Labor Commissioner

320 W. 4th Street, #450

Los Angeles, CA. 90013

213-897-5960

FROM: Alan Paine

PO Box 13483

Los Angeles, CA. 90013

213-284-2906

RE: Cancel State Case # 06-88855

Dear Sir;

This letter will officially cancel my complaint you now have before you. As of this date, the complaint is officially withdrawn due to ineptness or corruption on the part of the California Labor Commission.

One had to wonder why after the conference with the defendant in this matter and findings that clearly showed the defendant owed some monies to me and thus penalties accrued at $80 per day, they did not bat an eye. They had to know something about you that I did not. They had no fear of you. One also has to wonder how the notorious company of Universal Protective Services has gotten away with their unscrupulous and near criminal behavior for so long. Clearly it is because you are either in league with them or are some type of a fraudulent policing agency.

My case will get justice and competence in small claims court. I doubt that your department is familiar with such terms and if the governor of California is looking for ways to trim the budget, I would encourage him to get rid of the California Labor Commission as your department thru my experience is less than useless.

Officially,

____________________

Alan Paine

Who's Who in America, 63rd Edition

Arts & Literature

cc: Governor ARNOLD SCHWARZENEGGER

News Media

Comments
United States
Government & Police





Comments

Sort by: Date | Rating

HELLO MY NAME IS FRANKLIN SERRANO I HAVE A DILLEMA. I AM A TRUCK DRIVER FOR A SMALL COMPANY. I HAVE WORKED THERE FOR 3 YARS. EVER SINCE I STARTED THERE THEY DOUNT PAY ON TIME & IF THEY DO THE CHECKS DONT HAVE FUNDS. I GO TO CHECK CASHIG PLACES BUT THE CHEKS KEEP BOUNCING & I HAVE RUN OUT OF PLACES TO CASH MY CHECKS. THE OWNER GVES ME LESS WORK WHEN I ASK TO GET PAYED. HE DOSENT GIVE US RITTEN NOTICE ABOUT LATE PAYMETS. THERES HARDLY WORK IN OTHER PLACES SO I CANT QUIT. WHAT CAN I DO?????????

Hello my name is Raul F. Quintanilla. I had a complaint against Armina Corral from Long Beach Labor Commision office. I have called her, leaving messages on her phone and to call me . Since January but never return my call I moved from 10909 S. Wilmington Ave. Los Angeles, CA 90059 to 826 East 106th Street Los Angeles, Ca 90059. My case was against a video store the owner Jackie Vasquez in the city of Norwalk. This past week found out that it was dismissed I told the worker that I change address and couldn't find the letter so didn't know the date of the hearing. That is negligence on the job. My phone number is (323)601-4726 my email is raulfquintanilla@hotmail.com. God bless

I need you to invistigate if she is doing something wrong. I think she is taking bribes but can't prove it. I told her over and over again to call me she didn't now if she didn't help me I came to two conclusions. One she does can about the people or two taking bribes from employer. Simple deduction reasoning.

hola yo trabage para la compania yum yum por mas de 14 anos y el dia que me despidiero no me dieron el. entre que di para que me. doneria que fueron mas de 10 mil anos son personas muy encagosas por que el ultimo dia no me pagaron

sar. my job saspansion plee...requst lamex constructions c/o.jet airways

sar. my job saspension plee...requst lamex construction




hola, mi nombre es enrique portilla trabaje por 6 a~os en la compa`ia de alabout fire inc.como pipefitter (instalador) nunca me pagaron horas extras y no tube ningun beneficio a pesar de haber trabajado largas horas sin goze de tiempo extra se me descanso por un reclamo que le hice por telefono al sr.jose mendez porque me descanso unos dias por no querer trabajar un domingo en una bodega y yo solo en el lugar, el sr.jose mendez nunca me contesto ni llamadas ni textos solo me mando un mensaje diciendo que buscara otro lugar donde pudiera descansar los fines de semana lo busque y me mando a decir con la secretaria que no me podia recibir tengo copias de cheques del 2011no me quisieron dar todas las copias pero con estos puedo comprobar que nunca se me pago conforme a la ley, fui despedido en el mes de febrero todavia puedo hacer un reclamo?

Hi my name is Clara Calderon I go to this place to do my nails in Whittier it call hot nails it on Whittier Bl between Norwalk and the 605 the owner name keven he yells at his employs he has no right to take to them like that their not slaves I told him to don't treat them like that she was doing somebody's nail he has the habit or yelling at the employes I told him that not right call me 562 896-4801

Regarding: Riviera convertible Inc. 3876 so Santa Fe are Los Angeles California 90058 My name is Marlon Lopez Mr. Siege on 4/17/2012 gave me my payroll of the week check for $360.00 check # 3927 and a written letter stating that I was self-employed on September 30, 2011 as an independent contractor. I was hired as a bobtail truck driver since 2007 as a W-4 employed not a 1099. I was obligated to pay taxes from 2011 this year because Mr. Michael Siege the owner did not want to correct the forms. I confronted Mr. Siege Regarding this letter and he harassed me and he insulted me, by saying that he will see me in court and calling me bad names. I told him why he copied and pasted my signature on the letter that he made up with is on writing and why he has other people as witnesses and that is not true, and he just laughed and told me to leave and never come back. My Son Kevin Lopez 23 years old was also hired as w-4 employed he was recently injured at work on October 2011 and is not able to work anymore. I believed Mr. Siege he is falsifications these documents because he want me to take responsibility for my sons injury in the same company Riviera convertibles which I am not responsible for. For this reason I am unemployed and not able to support myself and my three year old child. Because that false letter and his in correct tax forms I cannot apply for unemployed benefits. Other Coworkers are complains about payroll Taxes in the same building. I also got injured various times moving heavy furniture without any safety training or equipment and I let Mr. Michael Siege know about the incidents and he never send me to any company doctor, he absolublety ignored me. There are also a lot of safety issues in the building, first of all he made us work with doors closed, lack of oxygen, no safety training offered, we use different kind of chemicals he did not offered safety mask, the building is infested with rats, roaches, flees. I attached pictures of the last incident I had at work and Mr. Siege new about it, this happen around January 2012 and Mr. Siege ignored me and never send me to the company doctor.

hola mi nombre es daniel.hace un mes empece a trabajar, para ser esactos el di 10 de sept del 2012 en Guzmans tree and landscaspe, mi trabajo era treeming trees away from power lines, durante la primer semana trabaje y todo bien sabia que esa semana se queda de fondo, la 2da semana se me pago el dia exacto de pago pero la3ra el pago se nos dio 4 dias tarde, ahora la 4ta semana no se nos hapagado y ya empesamos la quinta semana, entonces el dia jueves 11 de sep 2012 hable con el dueno y me dijo k no tenia para pagar pues la compania que el le trabaja no le habia mandado el dinero el cual yo le conteste k no podia seguir trabajando y k esperaba que me pagara el dia 12 de sep 2012 todo lo atrasado y el me dijo k problablemnete solo me podia pagar una semana y me dijo que le hablara antes, el cual le llamo y me dice k no hay dinero, a hora yo estoy atrasado con mis billes y mi mortgage.(que puedo hacer)

I have an issue that ive been having sinxe I returned to work and no one wants to get involved. I was on Medical leave Since 6/2010 and RTW Sep 10/2012 & I was told that we do our time sheets on work computer and we, also may review passed history of Paystubs and timesheets I noticed Discrepencies on my tine sheets not meetung same codes as, on my oaystubs I took it to timekeeper and she said there were discrepencies and for me to inform HRD but I called employees hotline and I was instructed to have my supervisor to look into it and on Nov 2012 I was told that there wasnt nothing wrong. Now just this year Jan 2013 I noticed in my Timesheet section that there is a section called " TimeSheet Adjustments" & it starts 4/23/2010-Present I have been asking the Administration Office and all they say that theyll look into it and nothing ive been waiting for my underpay situation since 11/2012 & still nothing timekeeping have been adjusting my time and usage without my consent. Do I need a lawyer if I filed a harassment complaint on los angeles county dpss and nobody has notified me its been 4 months and no one has notified me in no kind of way including no paperwork nor emails nor invedtigations but my case was closed...without me knowing the outcome then I reopend it as retaliation n still dont know nothing? Auditor Control adviced me to get a Lawyer cause its a mess what that person was looking at in the system.

Hi my name is Ana Cisneros I need help can u guys call me at 1(310)686-0454

I have reported a sacramento business to the labor board for paying employees in cash or check and not withholding taxes therefore not paying any payroll taxes. They also do not carry workers compensation insurance, do not provide morning and afternoon breaks, not paying employees on time, they do not pay overtime and several other violations. I have sent in 2 reports and I know of 2 other people who have also sent in complaints and to date this auction house is still in business. Operating at a total unfair advantage over those business's that abide by the law. I would like to know what it takes to get the sacramento division of the California labor board to do their job and investigate this business and hold them accountable.



Videos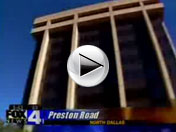 Latest Groups
Today's Mess-Up Photo