Brown Mackie College, Atlanta, Georgia Complaints & Reviews - Immoral behavior/Incompetant Leadership/Predator Practices

Brown Mackie College Contacts & Informations

Brown Mackie College

Immoral behavior/Incompetant Leadership/Predator Practices

Complaint Rating:

Contact information:


Atlanta

,

Georgia




United States




I'm a current full time employee instructor at Brown Mackie Atlanta. All of the above mentioned comments on this forum and other numerous forums like Jobvent.com, still understate the current culture and environment at Brown Mackie. The admission department alone should be charged with fraud and literally lying to student to make commission sales and bonuses. All potential or new students are told that they transfer all of their units to actually universities and colleges. Unfortunately do to the humble backgrounds of the students (poor, homeless, single parents, illiterate, and mental disabilities), the student don't possess the know how to verify the information that they've been told. Admissions is completely predatory on unsuspecting student and bend over backwards to enroll any type of student.

On the education side of Brown-Mackie Atlanta, the leadership is completely lacking especially with the President Sydney, who behaves more a like a plantation owner than a true leader (I'll let you read in between the lines). Her knowledge about anything academic is truly lacking and she's would be lost without the help of the few legit department chairs. The culture at the school is very untrustworthy, where fellow faculty and especially the department looks to backstab and sully the reputations of the same co-worker they smile and converse with. Many of the department chairs are spies for the President and there's no real teamwork among those who should be pulling people together. Many of the department chairs are not qualified to lead a department let along teach at the school. Fortunately for the school, there exist many exception adjunct (part time) instructors who truly are skilled in the instruction of the students, but their hard work is undervalued and not appreciated. President Sydney promotes only those employees who brown nose and worship her humor and wardrobe. The career services department is a complete due to their lack of job placing newly graduated student, their main functions is standing in the hallway talking with students and appearing to work. The caliber of students has actually diminished and unfortunately these students who need actual teaching from adult learning facilities will never be given the help they need and will only collect more debt and be unable to be hired at a legit workplace.

The former dean quit in the middle of night and the school has been without a dean for 5 months. There's actually been new deans who were hired, but immediately rescinded their offer even the light of an instant raise. The lack of leadership, trust, competence, and morality is staggering. This is merely just a job to pay the bills for me while I look for a much better situation. This school should absolutely be invested for enrolling students who have no business attending a school and receiving federal financial aid. Here in the state of Georgia, a year bachelors from a real state university will run for about 24k for tuition over the 4 years. Brown Mackie's cost of education for their 2 year worthless and non-transferable associates degree is about 22k. These kids and adults are being swindled and hopefully something is done from reporting the dean for her incompetence to the shady department chairs (IT, paralegal, and surgical technology), and the cutthroat admissions. The pay does not justify the amount of work and the amount of headache one receives from working here. HR is also very cozy and in cahoots with campus President Sydney Brown Mackie Atlanta is a fraudulent institution and a breeding ground of amorality and an organization running the greedy scheme for the parent company EDMC.


All potential future student and employees beware

Comments
United States
Colleges and Universities





Comments

Sort by: Date | Rating

My fiance just tried to enroll for a program with BMC in Atlanta. He was told he was a shoo-in by the enrollment counselor and also told to drop his current enrollment with an online university he had at the time. Now, one business day before he is supposed to start, he's told he can't go because his registration can't be found with the selective service. My fiance is 39 years old and has not been required to registar for 14 years. He submitted a status of information letter from the SSS and three letters of recommendation to the financial aid officers at the school. He was told by the enrollment counselor to follow up today; the response he got from the school was rude and extremely unprofessional as they told him he called to many times and that they didn't have time for his concern. I guess they feel that he is no longer the shoo-in they once deemed and why continue to treat him with the respect owed to fellow individuals. I am personally disgusted with the practices employed by this college...

SaviorProfessor,

I can't tell you what a breath of fresh air it was to read your tirade of Brown Mackie "College"!!! I was an instructor at the Louisville, Kentucky location and quite frankly, I can't understand why it is even still out there scamming and that a class-action lawsuit hasn't happened to them yet. Everything you said can be applied directly to the Louisville, Kentucky "campus." I hate to even use collegiate words because Brown Mackie is not a college -- it isn't even a school. It is merely another scam school out there meant to make money and put into forever debt the unsuspecting college hopeful. I, like you, "slummed" there only to pay bills until I could get where I wanted to be.

There is a very good reason why the Louisville, KY location is called "Brown Monkey."

Professor M

As a former employee at another EDMC school, South University, I completely agree. All EDMC schools are a sham. How can an institute of higher learning (and I use this term loosely) be run by those with barely a Bachelor's degree? The atmosphere in financial aid and admissions (again, both are simply sales people using fraudulent practices) is that of numbers numbers numbers to make their goals and ultimately make a living themselves. The students most in need of Pell Grants are targeted, but those students will never be able to pay the loans back, mostly because their degrees are meaningless.

I am also a former employee of EDMC and couldn't agree more. I had pressure to hit numbers and to get students into school any way possible. Many of those students couldn't afford school and their families were forced to take on additional loans. The people in charge were constantly fighting and morale was terrible. Complaints were made to HR and people were written up and fired almost daily. The president would make promises and then do just the opposite. The work environment was hostile, to say the least.

As a former BMC employee at the Quad-Cities (Bettendorf, IA) campus, I can tell you that all of you who are dissatisfied with EDMC and who feel that Goldman Sachs, the parent company of EDMC, needs to be held accountable, you need to write to Sen. Tom Harkin, (D-IA), who chairs a subcommittee looking into "for-profit" colleges. BMC is one of the worst offenders in the country. I have taught at other "for-profits" (DeVry, Keiser University, South University) and found them to be far more honest, open, and serious about maintaining significant academic standards. Their graduates were able to go on to other schools without any problems, and to do so at the graduate level. I have taught in English, Criminal Justice, and Paralegal programs, and given the fact that I have close to 30 years of teaching experience and both a PhD in English and a JD, both from top 25 universities, I was always treated like a professional EXCEPT at Brown Mackie. BMC's motto should be: Profit Before People. And the complaints about the academic deans and department chairs is totally correct. My academic dean had an MSW (as if that were anything close to an academic degree) and then acquired a faux PhD from EDMC's online university. What a joke he was.
My department chair (General Education) at BMC had a Master's in Counselling and had actually taught for less than 1 year; yet she presumed to tell me what was wrong with my teaching and to evaluate me based on a 30 minute in-class visit. She was totally unprofessional, as was the "academic dean" (I use the term advisedly). I am now teaching at a large community college surrounded by colleagues who have real degrees from real schools and who are seriously concerned with educating students. So if you want to get some clout behind your class-action lawsuit, I would happy to sign-on and I would also recommend you contact Senator Harkin's office in Washington, DC.



Videos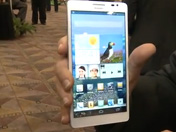 Latest Groups
Today's Mess-Up Photo