Brazzers Complaints & Reviews - problem in cancellation of membership

Brazzers Contacts & Informations

Brazzers

problem in cancellation of membership

Complaint Rating:

Contact information:
brazzers


United States


brazzers.com


I tried to get membership for one month but they charged me for 3or more months & now i want to get my
membership but there is no provision on there home page or any other page how to cancel my membership.
Pl.get my membership cancelled.

Comments
United States
TV, Music & Video





Comments

Sort by: Date | Rating

I cancelled my member ship trial and I still didn't get any conformation. My email is correct the member ship ends to day and am not going to pay for anything I didn't used

I signed up to the trial membership and canceled the next day. However, when I was charged I was charged for a 3 month membership and subscribed to another account. When I emailed for support they avoided my questions and helping me. I finally called the 800 number and was told by the gentleman on the other line that I signed up for it blah blah blah. When I explained that I did not, he informed me that he could not help me and gave me another number but told me not to call because they were closed. I called 1 877 561 2884 and the women on the other line told me that I had selected to sign up for the 3 month membership. She said whether I cautiously did or didn't, I did. She said I should read more carefully what I agree to. WOW! I am really unhappy with their customer service. When I asked about being charged an additional $24.95 she said it was because I watched a movie on the brazzersreel website. Which I didn't. I asked for a refund and she said she couldn't do that but she could GIVE me more months. uh NO! I don't want anything to do with this company if this is the kind of business the practice. When I asked to speak with a supervisor or someone who can help me, she said she was the floor supervisor with no one above her. I don't recommend doing business with Brazzers if this is the type of customer service they provide.

same thing but charged $80.00 did the $1.00 thing got charged twice after watching 1 movie. hit me back up at randygt890@yahoo.com

someone needs to start a class action suit... I would but I dont know where to start. to many people have been screwed by their "trail" we unchecked the box but magically they said it wasn't unchecked ... lets do something! cowboyscooter2000@yahoo.com

Same exact problem happened to me.

I argued with the call center rep. He kept telling me that "I" made the mistake of not un-checking the box.

I repeatedly told him that I was sure I did. He continued to tell me that I didn't.

He also offered me free months. I declined. He added more months every time I said no. He got up to offering 6 months.

I mentioned the 'Better Business Borough'

After some more arguing, He finally said, "Okay sir. Ive cancelled your account and we will refund you the charge, It should be on your account within 5 days.

I'm not sure what it was that I said to him, to make him agree to refund my card. Probably the mentioning of the BBB.

I will see if he really does refund the charge.. well have to wait and see.

If its not refunded within 5 days I will contact the 'Better Business Borough'

I advise all of you to file a complaint through them as well.

I'll let you all know If I really do get a refund...

yup I'm having the same exact problem right now. Fuck these people. I signed up for the trial thing and distinctly remember NOT checking the "upgrade" box. well two months later I'm out 80 bucks. Last month I spoke with a guy who told me my account was canceled.. and now I have another charge this month for this website? WTF?

Let's sue. Seriously. They out me in the negative in my bank account TWICE now.

msbartolome@live.com

It does not do any good to cancell, because they will still charge you. I cancelled this on two seperate occasions, but somehow they had no record of my cancelling. I was also informed if I contacted my bank to complain that I would be charged with credit card fraud.
They are complete ripoffs

I agree that a class action suit needs to be filed against Brazzers. And it should eventually prevent similar websites from automatically opting-in users to services they otherwise don't want. While at the moment it's viewed as a legitimate business practice for websites, it's obviously unethical and we need to put an end to it.

Class action lawsuits are expensive, and settlements can be small, considering lawyers' fees and the number of people involved in the suit, but across the internet there are more than enough people who have been ripped off by Brazzers and similar websites to get something rolling. I believe What's left now is for an individual, or group of individuals, here or elsewhere to bring their case before a class action attorney while in the meantime starting up an online petition.

I'll continue to look into this. If anyone else has suggestions or experience here, please post it.

Happened to me too (sigh). Signed up for the "free trial" and within about 30 minutes, I'd been charged a total of $180.00 for stuff I had no idea I was purchasing. I'm hoping there's a way to get those charges reversed...

I signed up for the free trial, not knowing that 'free trials' are AUTOMATICALLY upgraded into full blown memberships. 150 just disappeared into nowhere. When I called CS they told me that I was the one to blame. WTF? Last time I checked I didn't press anything and they just upgraded the free trial on their own. According to them, I ticked a box that said UPGRADE INTO FULL MEMBERSHIP. I DID NOT DO THAT. I stressed the sentence to the person and he did not budge at all. Luckily I had my bank help me get back what was lost, and trust me, never again will I pay a website that shoves 'services' that I do not want down my throat and asks for money later.

Got screwed over by this company as well. Signed up for the 2 day trial ($1 I believe) - cancelled later that day. Just checked my credit card statement and found that I was charged $70 from their 2 companies yesterday. Spoke with them, they told me that I hadn't cancelled my account - although I 500% did cancel - refused to refund my money and told me they can't do anything about it because my account is "protected." Bunch of bull if you ask me. DO NOT SIGN UP FOR THEIR TRIAL or they will steal your money.



Videos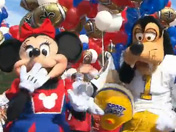 Latest Groups
Today's Mess-Up Photo