Recently Discussed Complaints
Consumer Tips & Tricks
Latest News & Stories
Latest Questions
Bottom Line Books, Bennett, North Carolina Complaints & Reviews - Request for payment!

Bottom Line Books Contacts & Informations

Bottom Line Books

Request for payment!

Complaint Rating:

Contact information:
Bottom Line Books


Bennett

,

North Carolina




United States




I ordered a book from Bottom Line Books (my first mistake) and was told that I had 30 days to view the book and decide if I wanted to keep it. After less than one week I decided to sent the book back. Much later I began receiving bills wanting payment. I replied and explained that I had returned the book. I have done this three times to date. Now they are threatening to turn me over to collections. I will not pay for something I do not have and I don't really care if I am in collections. It is the principle of the thing.

My advice is STAY AWAY FROM THIS COMPANY!!!

Comments
United States
Books





Comments

Sort by: Date | Rating

Hello,
I am in the habit of paying for everything up front, so I never have to receive bills due notices. I bought one of their books, and now I received a bill due notice. I guess I am just another in a long list of snack food for this organization. Apparently, this company is in the habit of using every trick in their little book in order to assure them of making every dollar possible, legally or not. I suppose I will keep receiving these notices forever. Oh well. Can't win them all.
Sincerely, Marie Z.

Mine is the same song, and probably the gazillionth verse: I received a book from Bottom Line Books that I did not order. I returned it UNOPENED--THE NEXT DAY. Now, a couple of weeks later, I get a bill for $47.94 for a book entitled "Treasury of Health Secrets". (They hope I am enjoying it, by the way.) I searched their website and could not even find this books on their list of offers. Not that it matters, because I did not order ANYTHING from them. I returned what they sent unsolicited. And I will not pay for it. I will use ONE of my 47-cent stamps to return the bill explaining all this to them. After that--they will just be wasting THEIR time, stamps, paper, and whatever else they use to collect this $47.94. Because I do not intend to waste any more of my resources corresponding with them.

I had exactly the same experience in ordering a book. I returned it shortly afterwards. For two months I am being billed for it. Now they want my money or else...I just wrote to them to look in their receiving department for the book which was returned in the same box that it came in.
I get their Personal news letters subscription which is okay.
They are too big and unorganized. Good luck to us.

Several years ago I ordered a couple of books from Bottom Line Books including the annual yearbook. I paid for the books I ordered but decided not to order any more yearbooks. The following year I got another book. I wrote explaining I did not order the book I returned the book. I kept getting bills.

They are still sending me books. I have sent them several notices that I do not want any of their merchandise and any future material will be considered a gift. Naturally I got another book which I did not order. I"m tired of paying to send their unsolicited merchandise back. Today I got a notice from a collection agency for approximately $30. I called the number on the bill. What a surprise! It was an automated system and it even had a number to push if you did not order the merchandise you receive.

It is obvious this company has very unethical marketing practices and counts on the consumer figuring the bill is too small to fight.

I ordered a book, big mistake, and sent it back after looking at it and deciding that much of the information found in the book was something that I had already read in other printed items. I have the U.S. Postal Service Delivery Confirmation Receipt dated 09-16-08 and have received two notices since returning the book in the original box to their address on the original invoice that says: Packages to :PO Box 508, Clarion, IA 50526-0508. The title of the book was: TREASURY OF HEALTH SECRETS NE I would like for them to stop sending the bills.

My situation is the same as the original poster described. Only that I don't have a return label to retun the book, and I don't want to spend any money for doing what they should be (paying for the return). So I still have the book, but I don't want to keep it, and I've tried to contact them twice for that (customer service online), but no answer yet.

If we all keep getting bills and not paying them (why should we!?), what can they do other then go to court and then lose?



Videos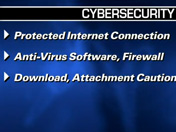 Latest Groups
Today's Mess-Up Photo