BMW X5 Abu Dhabi Motors and BMWE Middle EAST AGMC Complaints & Reviews - Faulty Transmission on Brand New Car

BMW X5 Abu Dhabi Motors and BMWE Middle EAST AGMC Contacts & Informations

BMW X5 Abu Dhabi Motors and BMWE Middle EAST AGMC

Faulty Transmission on Brand New Car

Complaint Rating:

Contact information:
Abu Dhabi Motors BMW and BMW Middle EAST AGMC


United Arab Emirates




December 30, 2010


Mr Mark Lobbecke

Sales Manager
Abu Dhabi Motors
Khalidia Showroom
Abu Dhabi, UAE


Mamdouh Khairallah
Regional Manager - Dubai & Northern Emirates

Dubai (direct): 04 4050217
...Sharjah(direct): 06 5182201
E-mail: Mamdouh@agmc.ae
Wolfgang Ecker
National Service Manager

Phone: 04-4050240
E-mail: wolfgang.ecker@agmc.ae
John Arnold
Branch Manager

E-mail: john.arnold@agmc.ae

From: dsk71@hotmail.com
To: kundenbetreuung@bmw.de; dsk71@hotmail.com; bmw@alhamid-group.com; mamdouh@agmc.ae; wolfgang.ecker@agmc.ae; john.arnold@agmc.ae

Subject:
BMW X5 Complaint Letter, Cancellation and Refund of Purchase, Insurance and Bank Loan
Date: Tue, 28 Dec 2010 10:47:06 +0000
BMW Middle East
AGMC DUBAI
SHEIKH ZAYED ROAD

You are receiving this communication from an extremely irate purchaser of a Brand New BMW X5 2011 model which after a few days turned out to be a defective car with a faulty transmission attached to extremely poor after sales management by BMW.

To cut a VERY long story short, I purchased a BMW X5 2011 model for my wife from your Khalidia Showroom in Abu Dhabi.

I had not been attended to for quite a while and was preparing myself to leave the showroom, and it was only because of the welcome given to me by Mr Nael Haidary in your Sales Department when he came over and was keen to help us find the car that we want to purchase for my wife.

We received the car from your showroom, and my wife drove it for only 2 or 3 days before she called me terrified from her "NEW" Car saying there's a Major Problem with the car, there's a very loud noise coming from the car while she was driving it, and a message on the dashboard saying "Faulty Transmission" Pull Over Immediately and Contact your nearest BMW Centre.
We called your company, and asked them to come and collect the car but they refused, saying the car is operational, so we have to drive it to UMM AL NAR.
This was Definitely A VERY BAD START.
I insisted that they come collect it but they said NO the car is operational so I reluctantly agreed.
The next day I found only a few minutes during my day and said ok I'll take the car there to UMM Al Nar, …. I entered the car to start the engine: NOTHING… did not start…
So, I called the BMW Khalidia again and also spoke to Umm Al Nar and eventually they arranged a tow truck to come and take the car.
They took the car, and the next day I told them in Khalidia to REPLACE the Car.
They said we need to speak to Management.
The reply came that sorry we will repair your vehicle.
I said No, I want you to replace it with a new one.
They said no.
The next thing I tried to compromise by saying ok let's upgrade to a more powerful car, they said ok but you have to pay 108, 000 dirhams more because the car is registered, and so the car "Depreciated" in value and instead of it being 340, 000 it's value is now 270, 000 but we can give you a better price= 287, 000
Of course anyone reading this letter would assume that if I were to agree to these terms I would be a serious idiot.
So therefore At this point in time I have decided that I do not want your car and I want you to return my money and cancel the purchase.
I do not want to deal with your Company ever again and rest assured I will not let this issue rest before all my demands are met.
I have received credible commentary from several persons including lawyers with considerable knowledge regarding my issue, and they have hinted that your Company must have knowingly sold me a defective vehicle.
In a small market like Abu Dhabi and the UAE, reputation and word of mouth is key to business. No need for me to elaborate on what that implies..
I am sure your mother Company in Germany is concerned about their reputation in this small but lucrative market.

Therefore, I demand that you Cancel this Purchase via a Full Refund to me, and Cancel all documents pertaining to the Car and also cancel all documents regarding the Bank Loan at Abu Dhabi Islamic Bank and also refund to me the Car Insurance from the Insurance Company.

In view of the above, I reserve the right to contact my lawyers in due course if a positive response to my demands are not met at the earliest.

Best Regards
Dorian EL-Khoury
My email dsk71@hotmail.com

Comments
United Arab Emirates
Cars, Parts & Vehicles





Comments

Sort by: Date | Rating

I fully agree with the lady who purchased the car. The car should have been replaced or else she must get her full refund. If she has to go to the court I will full suppot her. The car has a good reputation. I myself was thinking of going for BMW but looking at the service and the attitued - have declined.

Wilson

I am very surprised to read this! I totally agree with the car owner. This is the least you would expect when buying a brand new car! BMW Abu Dhabi seems to be way below expectations if their services are at that level. It would be good to hear from them to see the other side of the coin. However, this looks very legitimate. BMW should be ashamed of this!

i have a problem with my 650 bmw i, since i purchased it back in april i have been having the same repeated complaint that has been neglected and different excuses each time. my problem showed in the 7000km, it was concerning my left front tire that was creating a vibrating sense in the entire car. i immedeatly reported it to the bmw representative and he told me that its not a problem and that they will look into it when i bring it in for my 1st service and not to worry. i took it to its 1st service and commented on it and was told everything fine just tyres needed regular pressure checking every 10days as its a sport car run flat, didnt sound convincing to me but i thought they know better. but i was assured that everything was fine and that the sdervice was complete and car and tyres in perfect condition. so i released the c ar, it happened to be on the weekend i was driving far distance to ras alkhauima, when the trembling vibration got stronger so i pulled into the nearest gas station with tyre service and showed the technician and he told me how was i driving on such a bad tyre that was all eaten up and needed immedeate changing. i was shocked and surprised cause i had just released the car the day before and was assured everything perfect. i immedeatly called up the service and gave them a piece of my mind and was transfered to the manager of the service in abu dhabi who assured me, it could happen and that i wouyld have to change the tyre and to bring them the receipt and they will work something out. i paid around 3500dhs on a new tyre and took the receipt and the destroyed old orginal tyre to the agency, and they insisted it wasnt a default and that they wouldnt compensate me, cz they dont have warranty on tyres. for gods sake, it was a new tyre that hadnt done 7k when i compained?!! any way to cut the debate i swallowed it and insisted they revist and investigate the other 3 and assure that everything was ok in all 4 as i have small kids that ride with me in the car and didnt want to take any chances in jeopardizing their safety for the world. once again i took their word that all was fine, however, i kept feeling the trembling vibration increase, so i took it back 4 more times and every time i am assure it was air pressure, which by the way i started to djust every 3-5 days as the tyres wouldnt keep the air in them. again in 2nd service i repeated the complaint and finally i was told that yes there was a problem and to resolve it i would need to change all 4 cz there was a problem from the same front left side tyre i had changed before. well excuse me if they dont have the qualified technicians tat can address the problem when reported then its not my problem and they need to change all 4 four me for free, of course they refused and i am not taking no for an answer.

i even tried to resell it back to them because i was fed up of complaining, after 2months and less than 20k on the km, they gave me 350k AED, FOR A car i purchased just 2 months ago for 500k... that id a clear wrip off if you ask me and am not stupid or filthy rich to accept

so now if i sell am in severe loss, and if i dont they wont fix my car wich am worried will create more problems if not resolverd soon

when i took my car for service the 2nd time i was over heard by a customer who had the same issues and was sold the same excuse. so its not just me and others. i have repeatedly asked for my job card and action taken and was rejected stating that as the car is under warranty it was theior property and i couldnt have copies?! well then get the dumb thing fixed then so i wouldnt care less if you didnt

if this issue isnt resolved by bmw i will have to press charges in due time even if i spend thousands on a cout case i will not be made a fool out of by a highly reputed company

Today I went to get service for my car BMW750LI 2011, I was shocked that I can't make any service to my car in Abu Dhabi. The reason: BMW imported from the US are different and can't be serviced in Abu Dhabi. ???Engine is different, spare parts are different and tools to be used for repair are different????? How come!

I worked in Sweden and I imported a BMW from Germany and I had the best service ever in Sweden (had different specifications in 1998). I moved in June 2012 from the US to Abu Dhabi and I don't know that the culture is different when it comes to servicees.

Truly disappointing. I own an X5, 2008, (4.8) with less than 70, 000 km up until now. In my opinion, the problem is not with the car but I really believe it is the dishonesty of the dealers and/or lack of proper training of their personnel.
In Saudi, Jeddah to be more precise. One of the reasons that I purchased a BMW versus others is the reputation of the family that has the BMW agency and I was assured by the dealer at the time of purchase of the services provided by their organization. Well, unfortunately, none of it is right. Furthermore, and concurring with one of the above emails, I believe it is the culture and the society that makes a difference. In the U.S. the dealer service division checks the situation gives you the report, a straight answer and get on with the procedure and with your life. At the very least, I don't feel that someone is taking me for a ride. Contrary to what I face here, not to mention you need a "Wastah" just to get your car on their schedule. What a shame. A very, very frustrated and regretful BMW owner but lucky me not for long.



Videos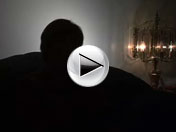 Latest Groups
Today's Mess-Up Photo