Recently Discussed Complaints
2.
(26 mins ago)
E-Lone
Company didn't provide loan and ignores me
Consumer Tips & Tricks
Latest News & Stories
Latest Questions
Belk, Concord, North Carolina Complaints & Reviews - Credit

Belk Contacts & Informations

Belk

Credit

Complaint Rating:

Contact information:
Belk


Concord

,

North Carolina




United States


Phone:

7047867111




As an employee of Belk of Concord, I have been hounded since Day 1 about my performance in opening credit applications (the Belk credit card) to my customers. I have been told it is a requirement of the job and I am to solicit credit to everyone. I understand that this is important, and I have done so. However, it is obviously out of my control whether or not people take me up on this offer. I do my best, but to my managers, it is never enough. Notwithstanding that in these hard economic times, folks are not interested in opening credit, I have been disciplined, harassed, brought into meetings and hounded on an almost daily basis about credit from my managers. Recently, and this is the nature of my complaint, management drew up on a chalkboard, every employees name in one of two categories they rudely labeled "Zeroes" (who haden't had a credit in a while), and "Heroes". I was appalled that I was a "Zero" to a company I have worked hard for, for over a year. I am a full-time employee, and always work very hard. The interesting thing is, I heard that a customer who was waiting on line for gift wrapping, saw this board and complained to Belk. A day or two later, management replaced "Zeroes" with "Almost Heroes". Honestly, all I really am concerned is that at the time of my review, managers do not deny me a pay raise solely based on my credit performance, or worse, fire me. I always solicit credit to my customers, and I have gotten some applications along the way. Just not the 1 application for 19 hours worked that Belk requires. Belk puts credit applications in their top priority, even above sales, attendance, hard work, or any other criteria. I believe the entire sales force at Concord Belk would be in agreement on that, and everyone was very turned off by the Zero/Hero nonsence of recent weeks. This store is like the Titanic, going down in a big way. I hope I get another full-time, permanent job very soon. I've been looking for a year already. Management is very demeaning. As an aside, our store manager made me cry the way she was talking to me over the Christmas season. She was upset that the merchandise was in disarray, and after I worked on straightening it for 2 hours, she got an attitude with me at closing time. I was very hurt, as I worked hard in my dept that evening to clean and staighten. The merchandise was too packed in there, and there was no room for all of it, it was impossible to get it looking good at that volume. Our store manager never lends a hand to help straighten anywhere in the store. She can't even operate the register, but asked me for help one time on the register. It's truly pathetic. She is the main reason our store is in bad shape, and the customers are unhappy. It trickles from the top down, and we have lost great salespeople due to her inability to treat people with any respect. I hope it makes some difference that I wrote this complaint. I have seen many customers extremely unhappy with our store, because either they cannot find someone to help them (we are severly understaffed), or because the store is a mess (again...understaffed). I feel bad for the customers, because the store is a huge disappointment, yet Belk wants to milk these people of every penny. Alot of the merchandise I sell comes back as returns, because frankly, it is junk. It is just falling apart. I even bought a pair of pants at my own store, for work, and before the day was up, both hems had opened up. I never even washed them. I returned them because I wasn't about to sew them, only to have the butt fall out next. I personally shop elsewhere, because if I want junk I'll go to Walmart or Goodwill, and at least pay a lot less. I hate working at Belk. I used to like it for the first few months, but now I know better. I hate being treat worse than a little child. I've been in the work force for 18 years. I know a thing or two.

Comments
United States
Retail Stores





Comments

Sort by: Date | Rating

I work at Belk's also everything you say is true. I make min wage and have been there 6 years. We are expected to do the job of three people and our carpet and walls are nasty . Our store manager treats you like a piece of crap unless you are one of his favorites. Pets don't have to do stock or work nights. They can hug the registor and hog all the sales and credits while we do their work.

Update, I was fired from Belk, but truly they did me a favor. I have a better job now, I am being compensated very fairly for my work. I made more money per hour in just my 5-month probation period than I ever made at Belk in two years. I also recently received a good raise on top of that, with another raise expected in August. I never shop at Belk and I still carry a grudge and tell anyone who shops there about my experiences. I hate to feel this way, but that company treated me and all my co-workers unfairly in all aspects. It's too bad I didn't just leave sooner, but I have a child to provide for, and so that is why I was sticking it out as long as possible. I do everything for my child, so I didn't see the overall picture of how I was being abused there. I am thankful I found something better, good luck to anyone stuck in a bad job. There is always a way out, just never give up. Belk can implode for all I care.

KUDOS to those brave souls that have endured the harassment, stress, demeaning, discriminatory practices at BELK. If you want your nerves shot on a daily basis, then this is the place for you! If you want to be mocked, ridiculed, brow beaten, worked to death, shown no respect, written up for untruthful complaints, then by all means work for Belk.
These people are in such a "bubble" they have no clue what so ever on how to manage, or treat people. I have been in the workforce for over 40 years, and by far this has been the absolute worse company to work for ever. Nothing better to do than chastise, undermine, their work force. DISCOURAGEMENT is front and foremost. Unparalleled discrimination in all forms to include RACIAL, PAY, DISABILITIES, and Harassment. If they are not gunning after you, they are attacking your peers, which in turn causes a hostile work environment. This company is ripe for a class action lawsuit. Anyone interested?

I agree. Belk is beyond horrible! You're set up to fail constantly so they can get rid of you! We even had an ASM fired for being gay! And Pentecostal associates can no longer wear skirts (even though their religion dictates it), and we're not even allowed to use the restroom unless we're off the clock! You know all those stories about Wal-Mart? Belk is 1, 000, 000 times worse! Christian company my hiney!



Videos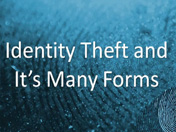 Latest Groups
Today's Mess-Up Photo