Share with Others
Recently Discussed Complaints
Consumer Tips & Tricks
Latest News & Stories
Latest Questions
BeautiControl, Carrollton, Texas Complaints & Reviews - scam

Beauti Control Contacts & Informations

BeautiControl

scam

Complaint Rating:

We were invited to one spa evening to experience relaxation and relieve stress. Never, never did the consultant mention it was to sign up people to sell Beauti Control Products. We ordered
what she told us was the best deal. Now we are receiving continuous e-mails from other directors
about selling.

They told us to attend a meeting to receive the rest of our order of $125. Then they state that we
will not receive our order until after our attendence at these sales meetings. This is a SCAM.
We feel we have really been taken advantage of and scammmed.

Barbara Drobnitch
Joyce Drobnitch

Comments
United States
Cosmetics

More BeautiControl complaints






Comments

Sort by: Date | Rating

Interesting comments above. I know you can just sign up to get the products at a deep discount. No obligation to ever sell or even to buy again...And that first spa package is valued well over $125, so even if you don't go to that meeting - you still get a better deal than retail - right? I am a director with Beauticontrol and it is a great company to represent. And we as consultants make no money at all when we recruit someone initially... I always take special care to explain the special discount package as an opportunity to make or save money... This way they feel fully informed and make their decision... Sounds like the consultant would have been better off selling you the products at retail - you would have spent more, she would have made more profit.

I am sorry your experience was not positive. Beauticontrol isn't a scam by any means - they offer a discount package to allow women to sample a wide variety of products at wholesale prices. If want to reorder, you can do so at wholesale. If not, no harm no foul. Just delete those e-mails and enjoy the first shipment of products. If you don't want the second part, just don't go to the spa meeting.

BeautiControl is not a Scam. The remainder of the products that you receive IF you go to BeautiU is a BONUS! This is BeautiControls way of THANKING YOU for attending the ONE day class. 90% of the class is only there because they too wanted to get the BEST deal and continue getting discounts on the products.

As for getting e-mails. When you sign up.. you are "considered" a consultant. There are three types of people that do sign up to become one.

First being the SMART SHOPPER= loves the best deals and wants to continue to get products for a discounted price

Secondly is the person who joins to get there products for discounted prices as well as sell to just family and friends. This person gets her/his products paid by selling to her F&F's.

The Third person is a person whom signs up to make a living out of it. They do on average 2 Spa's a week. They make AWESOME money and can earn free trips, jewelry as well as a FREE MUSTANG! (title and all)

With those three people you ARE in a Unit. So yes, the e-mails that the director sends out to ALL her/his team is sent to EVERY ONE of them in bulk. So when he/she is sending these e-mails out it is to all the team and she/he is giving them challenges and what not. This is not to push anyone whom is in it for just the products. It is for the Consultants WORKING THE BUSINESS.

I just wanted to let any one and every one that reads these mislead letters that NOT all BeautiControl or any other salesman are crooked, but yes some are unfortunately. But please do not make a assumption about a company or product by one consultant.

Thanks and God Bless!

Whether or not Beauticontrol is a scam depends on the angle from which you view it. If you become a Beauticontrol consultant under the idea that you have a fair chance of earning free trips, a Mustang, and significant income, then YES, its a scam.
If you join Beauticontrol in the hopes of starting a new hobby and maybe making a little extra cash on the side, then you may enjoy it.

It all depends on what you are looking for, and what you are told.

maybe your consultant didn't explain that like anything you have to work toward those rewards. you do have a fari chance of earning free trips but it all depends on how you work it. now, she propbably didn't explain that well. However you need to be careful how you throw the word scam around. And did you read things before you decided to just join something? Sorry to be frank but maybe reading before you sign would be a good idea instead of blaming a company for dishonesty.

I've used BeautiControl for two years now. I've had two consultants and they're both honest and know the product really well. I love BeautiControl products and I will continue to use them. I've seen really good results. It depends on who your consultant is. You should get to know them before you trust them.

I disagree with the complaint as well as greg14228. I'm a Beauticontrol consultant and I KNOW we all have a fair chance of earning free trips, a car and significant income. I'M LIVING IT! You should check out my jewelry box and closet for all the stuff I've received from Beauticontrol. It's an amazing company!

beauticontrol is not a scam
it is a company with awesome products that really work
the instant facelift kit is amazing, really does work, and right away- not after many weeks but right away!
like any business where people work in sales, some are good and some not so much... the consultant is what she is, either a good person who is honest and straight forward or a dishonest person who tries to further herself by taking advantage of others

you can't judge them all by the actions of one

Some consultants are blood thirsty for personal gain. I like some of the products, however they are greatly over priced. I joined Beauticontrol to be a Consultant, and was nagged to death to go to the big bash in Texas. This was a week before 911. Anyway, the trip to Texas was a total turn off to me, and I decided that I didn't want to be the kind of person that nags people to death to join and sell. They had Dr. Phil there as an inspirational speaker to be a good salesman. This was stupid. He told us about a buddy of his that had nothing to do with being a motivation to me. Women who were up the scale in salesmen turned me off on their advice on how to sell. The trip to Texas changed my mind about being a consultant. Then, one year I was at a meeting and our director told us that after Christmas was a great time to sell because people usually received money as gifts at Christmastime. She said, "You have as much right to that money as anyone else!' They lady that signed me up kept sending me a prayer called Jabez and told me to always pray the Jabez prayer as it would help me. This woman was constantly after me to lose weight and she would roll her little beady eyes up and down my body as though I couldn't see her through her sun glasses. Beauticontro is not a scam, but many of the saleswoman are greedy people. I basically got tired of having the hell nagged out of me! Now, after five years I have managed to pay my credit card off, and I pay cash for AVON and it's swell stuff. I still buy Beauticontrol mascara and a few odds and ends. I spend very little for Beauticontrol. I have found some swell deals at garage sales. Try Avon and good name brands in the stores. It all comes from the same vat...



Videos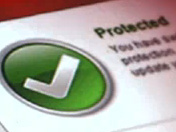 Latest Groups
Today's Mess-Up Photo