Recently Discussed Complaints
5.
(26 mins ago)
MEDS-EASY.COM
90 days after order and no delivery yet, just b.s run around
Consumer Tips & Tricks
Latest News & Stories
Latest Questions



Comments

Sort by: Date | Rating

I have the same complaint, don't know where to return the bottles to. Need help with this. I need a phone number also. Thanks D L Davis. pcdavis0602@bellsouth.net

You can email me at corporate@trislimusa.com and I can help you with your issues. Thanks,

Beach Ready LLC
PO Box 3540
Sivler Springs, NV 89429

Glen

TriSlim Corporate Offices

Isn't that nice, "Glen", from "TriSlim Corporate Offices" wants us to think he is bending over backwards to help. "Glen" has been posting a lot of these messages lately - just google this "TriSlim Fraud", you'll get a lot of hits. This company is nothing but a fraud. They offer free trial products, then hit your credit card with exorbitant, reoccurring charges - whether you cancel the product or not. When you try to cancel, they are very willing to refund all your money, except for 5 dollars or so... Multiply that by many thousands, and that's a nice payday! For kicks, call the toll free number on your credit card statement, notice that they don't say the company they work for, only "Customer Service". If you pressure them, they insist on getting your name and zipcode first, then they know the company. Be sure to file a report with your state attorney general's office - companies like these give the internet a bad name.

I am having the same problem. I keep sending the packages back as return to to sender. Trying ot cancel is another whole problem. I will incurr the charges by the bank to get them stopped from with drawing coninue charges.
I have sent back the last 3 packages. I will be happy with a complete refund less $5 if need be. it must stop now.

Please email me at corporate@trislim usa.com and I can help. Thanks,

Glen

Trislim Corporate Offices

STOP SENDING ME THIS SHIT!!! I WANT A FULL REFUND NOW!

I called the service number I found on here, and litteraly SCREAMED at the man on the ohter end to give my a %100 refund RIGHT NOW! He kept tell me he could do %35, and when I screamed some more, he jumped up to %75, and I told him if he did not get my refund going at %100 I was calling my bank and a lawer, he told me the best he could do was %85 refund, and I siad NO!! %100 refund NOW! I just kept saying it over and over, and he finally siad he would refund both packages, (that I had gotten and didn't know about) %100 and it would take 5-7 business days to show up! I told him he better be right OR he and his company was going to be in big trouble! I would call every lawrer and Bank I knew and get them to sue the pants off them!!

Try this number and don't hang up or give in till you get you %100 refund on EVERY package sent! Scream and cry if you have to!

1-877-238-2124

The below is an email I sent today to this unethical company.

My credit card company called me today to inform that your company has placed unsolicited charges to my account because I ordered a $2.99 product and am now being charged over $80.00. I spoke with a customer representative who issued an 85% return. I've spoken to my attorney. What you have done is illegal and unethical. The "products" that you sent will be returned and I expect a 100% return for the 'junk' you sent to me. I never agreed to sign up for a membership!!! Because of this I now have to be issued a new credit card which in turn requires me to inform all of my auto payments that this card is no longer valid. You should be ashamed of you so called business practices. I expect an answer from you immediately or my attorney will take care of this.


--
Private Eyes Investigations
Sherry Sullivan
207 567-4098
Cell 207 323-1170
PO Box 513
Stockton Springs, Maine 04981
sassully@roadrunner.com

Sally Same old Sh*t here too. I have been wacked $315. by these losers. Did you ever get your maney back?
Steve flipzhd@hotmail.com

PEople you need to go to local PD file a Courtesy report with them
and MAIL to the : Lyon County Sheriffs office, Att Detective, Po Box 261, Silver Springs NV 89429

These people NEED reportss from people to prosecute the TRiSlim Scammers they know who they are so get going

Lyons County Sheriffs Office 775.577.5022

We do list all of our information regarding the trial in the thank you page, disclaimer, and terms and conditions. However, if you do have any issues or concerns, please email me at corporate@trislimusa.com and I can help you with your problems. Thanks,

Glen

TriSlim Corporate Offices

I also have been screwed by this "company". I was looking for information on how to contact them to stop sending me there crap. I didn't realize how hard it was going to be. It makes me feel better to know there is others like me out there. Sorry about that. Thanks for the good information about the police dept, and "company" info. It's a good thing I have a family full of lawyers!

John

Dear John,
If you do have any issues or concerns, please email me at corporate@trislimusa.com and I can help you with your problems. Thanks,

Glen

TriSlim Corporate Offices

Glen why do you not have a phone number we can call? I really want to talk to you. I believe it would be better to say what I need to say on the phone and not an e mail.



Videos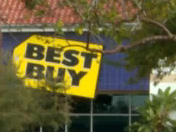 Latest Groups
Today's Mess-Up Photo