Share with Others
Recently Discussed Complaints
Consumer Tips & Tricks
Latest News & Stories
Latest Questions
Bankers Life and Casualty Complaints & Reviews - It's true they are crooks

Bankers Life and Casualty Contacts & Informations

Bankers Life and Casualty

It's true they are crooks

Complaint Rating:

Contact information:
Bankers Life and Casualty


United States




I worked for BKC for two years, I personally saw or hear every excuse possible made to clients when it came time to get benefits paid. I emailed, sent registered mail, got home office people names and supervisor's assurances, things were being handled.

Ya, you guessed it, it dragged on, and on.

You name the excuse, the clients heard it. It took the insurance commissioner to get one client paid and LTC claim. I personally know a client that is currently getting the run-a-round about getting his LTC policy paid that he has been paying on for 15 years. It's been 9 weeks and still no money, even when the client has a two week elimination period. A field manager stated, "You pay the first two weeks, and then Bankers pays." Well, the money has run out, the help had to let go and Bankers is still reviewing the case! I could write more, but it almost too much to be true... One word - Beware!

Comments
United States
Health & Life Insurance





Comments

Sort by: Date | Rating

Just got a call from Bankers wanting to set up an interview. The recruiter said they found my resume on Monster and that I would be a good fit to the company. My resume is all about Auto Mechanics, but I would be a good insurance salesman.

Bankers Life and Casualty is full of "Managers" that will tell any new hire what they want to hear to get them contracted because the Company puts ridiculous numbers on each office for new hires.
I have never seen a company that only rewards Management for having 1st and 2nd year agents and punishes you for having a 10 year agent who you make zero over ride on.
So they churn through agents like a bad habit.
Lets be realistic for a minute. All you have to do is look at the 4 major rating agencies. There are 3-4 Companies who have attained the highest ratings from all 4. And those are all Mutual Companies.
Bankers Life has been a D rated Company since the Conseco Chapter 11 mess.
If you want a long term career with a Company that has been around for 165 years and has a true professional culture, save yourself a lot of time and go to New York Life.
The managers are paid by the company instead of making new agents give up half of their commission to pay their bills. And their training program NYLIC University is recognized to be the best in the Industry. And when you talk to your potential clients you don't have to spend 30 minutes defending yourself and your company of its bad reputation. You walk in with Brand Name recognition already and AAA ratings across the board.

I am a gullible person for the most part, I had just updated my info at monster.com about 4 days ago and this morning I received a call from Jim Chafman (recruiter) saying they were interested and wanted to set up an appointment for either Wed 2pm or Thurs 10am, since I am looking for a new job I agreed to the Wed appointment. The info he provided was very brief, after I told him I did not have any experience in Sales or Ins, he said that they offered training. I am a very loyal person and suck at lying...so after researching this company I came across this page and after reading most of the comments in this website I immediately called Jim back to cancel the appntmt, I left him a VM and he called me back twice, but I did not answer the call and he did not bother to leave a VM, I also removed myself from their mailing list from the email I received earlier confirming my appointment, I will not waste my time with a company who can not be honest and have this many complaints. Thank you all!

Bankers Life & Casualty is a scam!!! They recruite over 60 agents per year to their branchs because only 1 out of 10 stays longer than 3 months. Their leadership is completely unprofessional, Branch Managers are nothing more than recruiters, and their promises are never delivered to clients, or their agents. This company should be investigated and knowing what I know now, would never recommend any one doing business with them.

I too am one of the employment scouters on the Monster/Careerbuilder websites. The woman who called me was clearly Indian, speaking very rapidly about receiving my resume and they wanted to interview me. Being a passive job seeker (I already work full-time plus I attend a 4 year college full time), I was confused because I hadn't run into BLC on the website or put in an application. I agreed to the interview time and date but became skeptical when I received the email stating the location was in Livonia, MI (30 minutes away from my home). I asked my older relatives about the company and they all had good things to say but something did not sit well with me. Again the woman called me confirming my interview and telling me to bring a "clean copy of my resume". This was odd, considering she had mentioned receiving my resume in the first place. As the weekend closed and my interview date drew near, I scrambled trying to find methods of finding transportation 30 minutes away and how I would go back to the city to make it to work on time. Now it is the night before and I have found SEVERAL websites with potential employees complaining of group presentations and scams. As a person who has been working since the age of 14 years old, I am well aware of my skills and know that commission-only sales would not be the best choices for me so I won't be waking up early for said interview.

To those who have maintained jobs with BLC, congrats. Commission-based sales is not a good idea for those without trust funds or capable of "starving" for the first few months/years. Not to mention, I have no interest in selling insurance anyway.

OK for the people who work for bankers and like it that is great but i believe what has people angry is the fact that they call you for an interview for a job and then you get there and its a presentation and not an interview and when they call you they tell you they have many open jobs and yet all they really have is sales jobs. not everyone can work off of commission because lets face it you never know if you are getting paid that week or not. nothing is stable and not everyone can take a risk of not having a paycheck, especially if you have children that you are raising on your own. the people who work for them and like their jobs are all oh its amazing and you are uneducated and stupid for thinking anything else but if the company would just be HONEST when they call you for the PRESENTATION rather than the INTERVIEW that they claim it to be then people wouldn't be so angry that its not what they expect. Its pretty much like someone selling you a skunk and telling you on the phone that you are picking up a kitten.

I'm an unemployed IT guy who received a call from Bankers for an interview. It was a Saturday 10am appointment where they requested I wear business attire. After reading here I got to wondering what I was interviewing for. I called back and sure enough it was a sales position and needless to say I promptly cancelled the interview despite the lady on the other end of the phone telling me I should listen to their pitch. I felt mislead as nowhere did I say on Dice I was even vaguely interested in sales. I would have been livid if I would have wasted half of a saturday suiting up and driving 20 miles to be snookered into selling bad insurance to geriatrics. Avoid these people.

I have worked for Bankers for the past year and a half as a RECRUITER. I do not know why all of you people go in to these interviews and do not know it will be a group setting with a presentation. We tell every single person we schedule in that it will be a career briefing with several other candidates applying for the 4 positions along with them. If you have a hard time understanding what a career briefing is then that sounds like a personal problem to me. Try using Google to know what the meaning of a career briefing is. The reason why we do this in this type of form is because at the first interview everyone gets the same info on the four positions we have open. And if the manager feels that you are a good candidate for any of our positions a second interview is then scheduled for the position of your choice. This is dont to save time and the voice of the speaker. If we did a one on one with 45 mins of info with every person it would take forever to get to all of the candidates interested in the opportunity.

I have worked for BLC for three years now and love it. I started my career with BLC at 49 years old, with a BS degree in IT. I was laid off in 2009, made a major move to a new state following my wives career and could not find a job. BLC called and invited me to attend a career briefing. Understanding a career briefing is a informational meeting, I attended with an open mind to learn about the company and see what they had to offer. I learned the company was structured like a corporation (which I was looking for), where you can move up if your interested in managing other agents. I could also have the career path of Career Agent. I also learned the company's one of the only companies that focus exclusively on the needs of the senior market (which was also important to me). I spent quite a few years in the Marine Corps and feel I'm a pretty honest guy with integrity. I felt I could make a difference in someone's life. Everything I was told in the career briefing was exactly as it was presented. I received training both classroom and field. I rode with a agent until I was ready to go out on my own, which was a blessing because I wasn't really good at sales to start off. I also received support from ALL manages and agents in the office. I received leads (sometimes not as many as I would have liked) and as many names and phone numbers I needed to jump start my career. There was no hidden agenda, nothing hidden in fine print. I was told what I needed to do to be successful, it was my choice to either do it or not. Failure is your responsibility. BLC provides a new agent everything they need to start their career.. I have worked hard my whole life and I have worked hard at this career. I am responsible for my actions and my work ethics. If I fail at anything it is my fault, if I succeed it is my success and I reap the rewards. I can tell you this, success doesn't happen over night, you have to work hard to achieve success. If you work at any company for commission only, guess what, YOU HAVE TO WORK. Reading the above comments made me feel sorry for those that went into the career briefing expecting to walk out of there with a $80, 000.00 salary. Attend the career briefings with your eyes and minds open, look at the opportunity and make a decision if it's right for you. If it's not, don't blame BLC. I have personally interviewed every agent that has left our office. None left on bad terms, some even come back and visit. The first question I ask them "Is their leaving due to poor support or anything that we didn't help them with to becoming successful"? The response is "No, it's harder then I thought it was going to be". This is a tough career choice, it takes a lot of hard work, however it doesn't take long to be successful. Bottom line... You can believe everything you read or experience it yourself and make your choice on your own. One more thing, I have seen BLC bend over backwards to help clients. In my first three months I experienced it. I met a son of a client that after his mom passed, he was going thru his parents checking account. During his audit, he found out his parents were paying on two policies that were duplicated with another insurance company. He provided me with the records and I sent them to BLC home office. BLC provided his father with a refund of four years of premiums. I've read a lot about horror stories with BLC, here's the problem with that. As a agent, my clients are my responsibility. If there's a problem I fix it. Read between the lines here and think about the stories you hear and who wrote them. Disregard the garbage you have read a out BLC. This is a great opportunity, you would have to be blind not to recognize that. However, be prepared to work hard.

I have been working in the insurance industry and for Bankers Life going on 6 years now. The truth is this, it's a self employed business opportunity that may or may not be right for you. Yes initially it is 100% commission because as a self employed individual it is up to you to market, manage, and get yourself paid. Bankers Life is the company that you contract through but they also give and train you on the fundamentals necessary to be successful in the insurance business. Yes it is high turn over as the insurance industry is whether it be Bankers or any other company. If you are a highly motivated person with an entrepreneurial spirit I'd encourage you to try it. Here are some pros for you. I started with Bankers in 2007 at 24 years old and made $80, 000 my first year and have made more every subsequent year. The company offers a 401k matched at 50% when you make management AND give you a COMPANY PAID pension plan + full health, life, disability, dental, and vision benefits. You continue to make renewal income on all of your clients which grows to be substantial over time AND can BONUS up to $160, 000 per year. If you have a downline of agents that report to you, you get an over ride on the business that they right above and beyond everything I just mentioned. It takes hard work yes but it is achievable if you push yourself. I have a high school education. If you want to be a 9-5er and spend your time bitching and moaning like some of the people on here that is ok. The greatest part about everything is you are in control of your time and answer to yourself. Anyways I had to represent for Bankers - I hope at least 1 person hears the other side of the argument.

Do they have any openings in the fantasy department. You know the department that has people monitoring the comment sites for negative posts and rebutting them with these outlandish "I'm so happy, you people are lazy" stories. I have filled an afternoon reading the so called "positive" fantasy posts. Who says you need to go to the bookstore to find some good fiction.

http://www.complaintsboard.com/panel.php?action=register


This company/agency engages in questionable hiring practices. They hire independent agents, many who have no experience at all. They put these people through a long licensing process without pay or on only a draw against commissions. Their so called training process is a process of telephone marketing, door knocking and other marketing practices (like seminars to seniors), manly bested on the methods of the "agents earning the highest salaries" in the office. They have multiple layers of managers (3-4 supervising each new agent), who earn income on each other. They are a closely knit group, closely resembling a cultist mentality). The classic "pyramid" scheme of many muti-level marketing organization: you have to work hard so that we can make money on you). All of this really sounds like business as usual in America and elsewhere.

Is this illegal? Not in or of itself. But as can be imagined, it does lead to a high number of their agent developing a "gangster mentality". Gangster mentalities lead to criminal actions and behavior. Is it "unethical". I would say yes, because they tend to sell products based of arm twisting rather than meeting needs that people can afford. (And) they do mislead people into believing that if you follow their system, you will make a lot on money. Nothing could be further from the truth. The average insurance agent in the USA is earning less than $ 30, 000 a years with traveling and other work related expenses eating up most of that meager income.

Unfortunately the entire insurance industry operates in this way. A few do earn very high incomes (the managers who carry out these questionable practices ad make money on everybody else), but the vase majority of agents earn little or no money and ultimately leave frustrated, discouraged and angry at a process that promised them much but delivered little. Insurance sales (or any sales these days) can be a very tough business. But what takes place here is simply a manipulation of the truth. New agent are told (lied to) that the only way for them to be successful in the future is to obtain an expensive securities license and sell security products for one of Bankers affiliates that did go bankrupt a few years ago because of questionable business and financial practices. Those with the securities license use those who don't have one to get them into the homes of people so that they can "uncover) hidden assets and make multiple sales. This is why the public is becoming so suspicious of insurance agents, who travel in two's. These financial advisors use these new agents to make them look like experts to clients which and then take a percentage (often 50% or more) of the new agents commission for helping them make the sale. When the new agent objects, they simple withhold leads and try to starve them to death by not working with them. If the new agent leaves, the company still has the business generated by the new agent and can charge that agent for cancelled insurance plans. You get the picture? It's bad business for who? The new agent and the consumer!

It's really a shame that so called legitimate business organizations in the USA are allowed to operate in this shabby way.
I doubt that all offices are run in the same manner but Bankers does have a system that is heavily influence by their corporate Headquarters in Chicago. Bankers managers make frequent trips to training meetings and conferences (they get this money by reducing the commissions of agents and from agents who don't stay long therefore forfeiting their commissions). So, the company must take their share of the blame for what is happening and sooner or later, such behavior will have a very negative perception on the public perception of this company. Their rating has already declined to B+. Declining ratings are a key tip off to the creditability of insurance companies. The consumer has no need to worry, the industry will save the loser companies from failing to save face and make a little money doing at by paying less for the assets that they buy at a discount. Does all of this sound like business as usual in the USA? Think about how the bankers act!

While this company does sell insurance products that meet needs, their sales tactics are highly manipulative, particularly when you consider that Bankers markets primarily to senior. It seems that people either love Bankers or hate Bankers. But even they need to be aware of the fact that on any od those products, premiums will rise in the future and "back end underwriting" will enable to company to dispute claims. It's just a fact of how many companies, like this one, operate in the industry.

The company will always say that it is only the "dissatisfied employees/independent agent who make these charges, but don't believe it. The turnover of agents speaks for itself. Yes, beware of Bankers, and all businesses that operate in similar ways. Sooner or later, they will reap what they sow (the rating will soon close them down).

Beware and be blessed!

This company is full of dishonest people, who harass seniors, fail to correct mistakes and give people the run around when it comes to claims. The fail to pay agents commissions when they leave and lie at the drop of a hat to protect themselves. They are representative of everything that is wrong with the insurance industry. Their Broker Dealer is a former bankrupt organization that is trying to make a comeback on the back of Bankers declining B+ rating. Why State Insurance Departments are keeping them in business is somewhat of a mystery, but it could be that is the present economic environment, no other insurance company wants to take the risk of buying them out. There is no integrity this company at all!

I recieved a call from a Tiffany with Bankers that left a voice mail for me, asking if I was still looking for a job. She went on to say she had gotten my resume from Monter. When I called back there was no Tiffany at the number they had left. To make a long story short, I did not fall victim to this type of scheem. I left a short and to the point message for whom ever received the message at the answer machine I was conected to.

Look out for their scheems and lies. Do not waste your time with such a company.

I've had the unfortunate experience of working for this company. I would suggest that this would be the LAST place to try to earn a living, The entire company is a scam. Bankers Life / Colonial Penn / CNO Financial / Conseco are the same company and the corporation is Untrustworthy and has no integrity at all.
Please take a look at the history that this company has ( inside Edition, Largest bankruptcy in U.S history etc..)
Their agents are unprofessional, the training is laughable, the so called leads are 2 years old and have been called a hundred times, the Management team is a joke, the policy's are expensive and the company will do anything to get out of paying a claim. They raise premiums every 3 months... who want's to go work for a company like that? Who would do business with a company like that ?
Stay away from this nightmare...



Videos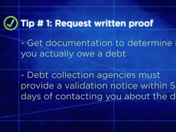 Latest Groups
Today's Mess-Up Photo