Share with Others
Recently Discussed Complaints
Consumer Tips & Tricks
Latest News & Stories
Latest Questions
Banfield Complaints & Reviews - harassment of employee

Banfield Pet Hospital Contacts & Informations

Banfield

harassment of employee

Complaint Rating:

I was an employee with your Manchester, Missouri location up until a couple weeks ago. One of the veterinarians I assisted continually harassed me to the degree that I had to quit. My mental and physical health suffered greatly due to her mistreatment of me. I am referring to Dr. Chhotu. She would daily scream at me both in private, in front of other employees and in front of customers. Now that I have begun to recuperate, I will be talking very soon to an attorney to determine how to best proceed with filing my legal action against Banfield and Dr. Chhotu. I felt I should also warn you of my intent and desire to stop Banfield and this doctor from hurting others who will have to report to her. Others before me were also mistreated and I will not accept it and will do my best to prevent Banfield and her from doing this to anyone again. If you or others would like to further investigate my harassment I will be providing you with my attorney's contact information soon.

Comments
United States
Animal/Pet Hospitals





Comments

Sort by: Date | Rating

This is an inappropriate location for you to air an employee grievance issue. Perhaps you should have taken this to the company in the first place and worked something out. Something tells me they are blessed not to have you in their employ any longer. Good for Dr. C that she no longer has to deal with such irresponsibility on your end. I have no idea who you are and I'm not connected with anyone at Banfield. In fact, I hate that place for what they've done to the veterinary industry. What I hate even more are nuts employees who think they really have the right to say such ridiculous things on the internet!

I am a former employee as well and was harassed by two different employees. I went through the proper channels within the company including HR. I documented the incidents as well and provided them to HR. An investigation was made and I was able to transfer to another location. I had a horrible experience at the one I transferred to as well so I resigned. I am glad I don't work there any more. The way the appointments are scheduled create too many patients and the doctors and staff are not able to get back to clients with questions within a reasonable amount of time. The employees also receive bonuses from selling the wellness plans- just FYI. I am not going to go on and try to get legal advice or anything, I am just glad to have left and to put this all behind me. I just wanted to let you know there are more people than you who have experienced harassment at that company.

I also work for banfield and am currently experiencing harassment. I am treated like a second class human by the Director of Pet Nursing and dread working with her. No one else has an issue with me and thankfully I don't have to work with her that much but she has much influence. She feels I don't fit in and is trying to get the doctor to fire me. I have asked HR for help but since we are a Doctor owned Banfield they can not get involved. I love working for Banfield over all and love having access to such a great facility with advanced technology but I hate being treated like a second class citizen because one person has some personal issue with me. I don't even dislike her. Go figure. Who can I ask for help. I don't want to loose my job over this but I fear it may come to that.

I have had similar situations with banfield. Im a registered tech and I really need to get out of banfield. None of the girls who work there are techs at all and should not be in this field without knowing more to what they are doing.

The managers in my opinion do not help the flow they just upset it and cause much hurassment

Just to say -- Yes, I agree with Tina. Banfield has NO requirements for who can be hired as a "pet nurse." Think about that for a minute. Would you want to be in a hospital where the "nurses" were people hired off the street or fresh out of high school with no formal nursing training? That is Banfield for your pets. It is very dangerous. They have been quoted as saying they like to hire "bright high schoolers' because they are inexpensive to pay.

Of course, even if you are a 'bright high schooler' that doesn't excuse them treating you like a 2nd class citizen or harrassing you. But if you like taking care of animals get your vet tech degree, or stay an "assistant' and go with a more reputable establishment. Frankly, given the corporate pressure to maximize profits, the probably hire bottom of the rung vets, too.

I would not go there if I could avoid it at all.

I agree with the first comment. Maybe it should have occured to you that you deserve to be yelled at. It sounds like you're pretty dumb. And for the person who commented about licensed techs vs unlicensed... Have you seen the sorts who go into nursing? They are the bottom of the barrel as a rule. Let's face it, if you had any smarts you would have become a vet instead of a "licensed" tech.

All of you need to get together and help each other. The guy that left the bad comment don't listen to him knows who he is. I worked in a bad place to but I told the owner that I was not a problem that would go away it ended in my favor. Go stop this person from abusing others. We are all here to help one another so stop her. Sorry for what you have been though but every dog has there day.

FYI to Stefani - there is NO LEGAL requirement to be a petnurse or veterinary assistant. This goes for ANY veterinary practice. You basically learn on the job. The only 2 things that require an actual education are the registered vet techs and the veterinarian. HOWEVER, individual practices are allowed to have their own requirements. Although Banfield does not list going to a paraprofesional school as a REQUIREMENT, they list on their ads that they prefer people with an education in veterinary assisting or people with bachelor's degrees. I work for Banfield and have never heard of them hiring someone straight out of high school, unless they work for the front desk. Furthermore, they do NOT let us do things which we do not know how to do. Just because we are all called "petnurses" does not mean that we are all equal - for example, some of us know how to do dental cleanings, while some of us don't. If we don't know how to do a procedure, Banfield does not ALLOW it. Also, Banfield has all new employees complete extensive training before they are allowed to do anything.

I'm currently working at a banfield that I've been at for about 2 months now. But I'm starting to feel uncomfortable about how I'm treated in this place. It sadness me because I love my job, I love what I do and this my dream! But my lead manager and one of the doctors treats me like I'm not the right person for the job and I will defend myself and say, no this is my job and I know I am doing the right thing here and I absolutely know what I have to do. But they give me no credit, its like they're trying to find excuses's for me to be driven away. I mean im not perfect at the job but i know what im supposed to be doing, and i do my best everyday and i know its good enough. I talk to clients and they don't even know me and tell me I'm knowledgable in this field...but why can't the two people I work with that most matters to me doesn't see that? I know I'm new but It really brings me down when they just don't know how hard im working for them and only get onto me when im doing something wrong. Even my co-workers can tell this is unfair for me. Please I don't want to quit my job, I just want to find some help..

@Sheryl - We're sorry to hear that you are unhappy with your current experience at Banfield Pet Hospital. At Banfield, we strive to promote a positive and team-oriented culture and we would like to discuss your experiences further. Please call our Associate Relations line at 503-922-7960.

FYI the phone number given for Associate Relations at Banfield does not work. Pretty typical of the company. I have worked at a Banfield in California for almost a year and am trying desperately to get out. I get along pretty well with everyone there except this one doctor who just constantly rides my backside. No matter how hard I try this guy finds something to kvetch about, and when he kvetches he does not hold back. He also does not bother to do it in private, he dresses people down in front of God and everybody. The relationship I have with him has become so dysfunctional that I'm beginning to wonder why the f*** I even bother to show up. He's also vindictive and will not hesitate to rub your nose in it if you try to stand up to him. I like working with the other doctors, but I dread having anything to do with "Dr. Kvetch". I know he's trying to get rid of me. I was not born yesterday and I know the signs. I've thought of transferring to another hospital but question what good that would do in a company that tolerates a vet treating technicians in such a manner.

We're sorry that the phone number did not work when you called. Since our last post, we have consolidated our phone lines. If you would still like to speak to someone on our Associate Relations team, please call 503-922-5153. Again, we apologize for any inconvenience we have caused, and thank you for letting us know about the number.

I work for a banfield as well and believe me if i had the opportunity i would get out of there asap. They let their doctors treat the staff like dirt and the practice managers do nothing about it. We recently got a new practice manager who started out as a csc and is so pro-banfield she cant even see whats going on right in her own hospital. The worst part about it is that the doctor who is doing all the harassing does it in front of all of the paraprofessionals so you feel humiliated, but only when the practice manager is not around. When the field trainer, field director, and medical director comes, she puts on this front like she is the sweetest person ever created and the moment they leave shes back to harassing the staff! Trust we all have complained, she has even had write ups, but Banfield doesnt care enough about their employees to take care of the situation. Its funny how the have "the open doors of communication" but its all a fasad to make their employees feel like there's open communication when there really isnt. If you cant get help from your practice manager, you're supposed to be able to go to your field trainer/director, but when they tell you to talk to your practice manager WHAT GOOD IS THAT DOING FOR YOUR EMPLOYEES BANFIELD? To say you try to promote a positive and team oriented culture is a lie! You need to have regular visits from your field leadership to the hospitals so that they know whats going on when they are not around, otherwise you're going to lose alot of employees...not that Banfield cares anyway!!!

@downwithharassment we would like to help but we can only do so if you call the Associate Relations team. Please call 503-922-5153, thank you.

I have interviews with 2 area Banfield Hospitals this week. I am starting to rethink working here after reading these comments, especially for the money they are offering. I was going to settle for less money because I really want to work with animals but now I am starting to see it may not be worth it.



Videos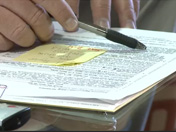 Latest Groups
Today's Mess-Up Photo