Award Processing Center Complaints & Reviews - Fake money Award Processing Center

Award Processing Center Contacts & Informations

Award Processing Center

Fake money Award Processing Center

Complaint Rating:

Contact information:
Award Processing Center


Netherlands


raaimakers@telfort.nl


I´m a victim too from the Award Processing Center. Í´m from the Netherlands and I´ve the same problem as all the people wo write complainletters. I´m 68 years old woman. It would be a plesure if I could get an adress from someone or more people wo want to take revance. If we could all come to getter then we can bring them dfor the judge and than they can get the punish that they deserve! In the letters they write they seems to be quite neat gentlemen but in real life they are such criminals and they use poor and helpless people to exploit and use for themselves, because all the money I and you have send they keep it by themselves. I want to cantact with one of you of more people, then we can take together a decision what to do with it. please contact me,

I´m delighted to hear something.

this is my adress:
A. Raaimakers
Johanna van Rochefortstraat 48
5611 WE Eindhoven
The Netherlands
My tellphone number: 040-7850134

Comments
Netherlands
Business & Finances

More Award Processing Center complaints






Comments

Sort by: Date | Rating

my name is kenneth lewin. i am 22 and i am engaged with a 2 year old son. i have also been taken advantage of by these low life criminals. i do alot of sweepstakes and contest. i win all the time so as u can see i thought i won the big one. little did i know it was a scam. now i dont know which contests i won. they send me letters from 10 different contest names and addresses. i know they all have to be the linked up some how. ive kept every money order receipt and letters. i even copied the parts we had to send to them sighned with money for my records. i alone could bring them down with all the info. i have but dont know where to go or wat to do. so please contact me i want to bring these sons a bs down. my address is 2317 avonlea way gainesville georgia 30504. my number is 678-334-0437. my email is haydenjlewin@yahoo.com. please contact me emmediatly. todays date is 9/17/2010. thank you for ur response...

Yes Something Must be done to stop these Criminial Fk's, I hate Theif's, anyway, But Now it's like the Mob hideing behind Cps and Mail fraud, Telling Lies to benifit themselfs.
I do Have a Plan In Mind But I'm not going to revial it to these Pages, I somehow will get the word out how It will be done Through the POwer of God, It will be done.
These People have No Idea how they are going to pay back, and not only that they will pay for their CRIME When They meet their Maker >> God ) And He's Not to pleased with these Kind of people, I have been Playing there Games for some time and Have every letter and some of the Recepts of Money orders, And By any means Do not ever send them a Personal check, , They will drain youre account.
------ - - - - - - -- - - - -- - - - - - -- - - - - - -- - - - - - - - - -- - -- - - - -
This Is to You Theifs When you read this, YOU Best Be Looking Over Your sholder from now on, Because I'm coming after you all, Your not only going to pay back all that has been scamed, , But You"LL Pay in ways you never dreamed of, and It won't be very Pleasent, , You'll wish you were Ligetament, and Honest when me and My Partners get done with them. ... Alvis .The Vidgel Go ahead, MAKE MY DAY
I'm coming to take you all down, All you Low life Scam Scum.

with all the things the feds want to control, why can't they get a handle on these scammers? what ever happened to postal inspection? or fbi? doesn't this kind of fraud fall under their jurisdiction? the trouble with me coming after these people is that i will go to prison for what i would do to them for scamming monies from my mother, who is in her 80's, limited income, and sorry to say, vulnerable to these kinds of fraud. why can't americans earn money the old fashioned way...you know work for it??????????!!!

Ho ricevuto anche io la stessa lettera dove mi si dice che ho vinto 13500, 00 €, ringraziando Dio sono molto scettico su queste cose, non ho mai vinto niente di importante nella vita, quello che ho me lo sono sudato e guadagnato, quindi ho immaginato subito che si trattasse di una truffa, visto anche che chiedono dei soldi anche se pochi ma li chiedono e pensate voi nella moltitudine quanti soldi intascano questi truffatori. Quindi credo che le istituzioni dovrebbero fare qualcosa per far smettere queste truffe, questi raggiri. Un saluto da Moreno

PS. Spero che come me ci siano molte persone che non siano cadute nella trappola di questi TRUFFATORI.

Belli Moreno - Italia - Marche

I cannot agree, I won $21, 000.00 from the Award Processing Center recently & returned signature to claim prize from the Awards Processing Center in Kansas City, MO 64121-9620 -1401 Armour Road-PO Box: 219620
Payments will be 3-Increments of $7000.00, all received within a year to date. First payment beginning next month. So, I'm appreciative of the fact I've won $21, 000.00 !!!
From: Mr. Mitchell W. Tickle - Greensburg, Indiana

as an 84 year old widow I receive these letters from award processing center almost every day, and many others like them.
Each one has a different post office box, and a different large amount stated. However, I read each letter and if it is asking me to send a processing fee I trash the whole thing.
If it is a contest you have not personally entered-it is usually a fake. IF THEY ASK FOR A PROCESSING FEE IT IS A SCAM. It is the law that a legitimate contest is not allowed, to charge a processing fee. Read all such letters such as award processing center and others and look for the fee request, if it is there DO NOT ANSWER THEM SEND NO MONEY. BE VERY CAREFUL OF ALL CONTESTS THERE ARE MANY OTHERS LIKE THEM OUT THERE.

Eileen of Glendale, Arizona purebeekman@yahoo.com

I have written to these companies and asked them not to send me any further requests for money for these so-called awards. Twice I sent the fee in and then was mailed a consolation prize which consisted of an offer to buy some off-brand camera for the same price that you can buy it on-line. The wording in these letters is extremely clever and upon initial reading sounds like you have won a sweepstakes. I just received a "Secure Notification with names on a list that appear to have received an award of money - the list had my name on it for 15, 000 dollars that they say I have not claimed; and in order to receive it or be eligible to receive it, I must send in a $9.00 fee. Another letter from something called the "Award Notification Commission" goes to great lengths to make you feel that you have won 2, 000, 000 dollars. But of course one must first send in $11.89 acquisition fee. At the very end of these letters it says: pending winner finalization or "certification to play the next round" - All this seems to indicate a scam. If you think about it, all of us could send out such a letter and see how many "suckers" would send us 9.00 to 12.00 to be entered to win some grandiose non-existent award!!! Does anyone know the legalities on this type of activity? Sincerely S. Dodge

My name is Omar Williams.
647 892 2869

TOTAL SCAM!!!1
IVE RECIVED THIS SCAM FALSE LETTER TODAY AND NEARLY FELL FOR IT BUT I NOW YOU DONT NORMALY RECIVE MONEY FOR NOTHING AND YOU DONT. AWARD PROCESSING CENTER IS SENDING OUT ILLEGAL LETTERS TO TRY AND GET YOU TO PAY FOR NOTHING BACICLY BECAUSE THEY ARE TELLING YOU THAT YOU COULD RECIVE £00.000.00S FOR JUST £10 OR MORE PLEASE DONT FALL FOR IT
TAKE THIS AS ADVISE!!!11

REGARDS
LUKE THOMAS
thomas14l@live.co.uk

thay wanted to charge me 9 dollars thats why i looked them up and came to this place thank you all for helping me make the right desicion

My neme is Teshome Hilemariam
kemissie Wollo
Ethiopia
I think am the winner of $ 21.ooo.00 but how can i get this
if it is possible please send me by my posstal adders or international money orders like money gram, western union...
my mobile number +251911062622
P.O.Box 160

My Name I Ron Cossette I get a lot of these If they charge you a fee for processing DO NO PAY IT IS ILLEGAL THANK ME LATER.AND CALL YOUR LOCAL POLICE OR YOUR POST OFFICE ON FRAUD

I HAVE ABOUT 25 DIFFERENT LETTER S FROM CONTEST AMERICA PUBLISHERS, INC.( CAP), P.O. BOX 219620, KANAS
CITY, MO 64121-9620. MONETARY FUNDING AWARDS III, STRIK IT RICH XIX CASH FUND SECURED CONTST OF AMERICA
PUBLISHERS, INC. PHONE #'S 8168424559 CUSTOMER SERVICE 8:00AM-3:00PM TIME TO CALL .



Videos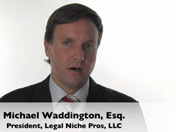 Latest Groups
Today's Mess-Up Photo