Recently Discussed Complaints
1.
(0 mins ago)
Loan Zoo
Money taken from my account
2.
(10 mins ago)
CLV GROUP
Horrible Living Conditions
3.
(12 mins ago)
eqlSoft Pvt ltd.
Fraud/Taking money from employees for experience letter after completion of the bond also/
Consumer Tips & Tricks
Latest News & Stories
Latest Questions
AT&T - High Speed Internet Complaints & Reviews - People need to know this story!

AT&T - High Speed Internet Contacts & Informations

AT&T - High Speed Internet

People need to know this story!

Complaint Rating:

About several months ago I ordered internet service from At&t. I had heard from my friend that At&t had a whole list of problems, one of which was their horrid customer service. Being the trusting person that I am, I decided to give them the benefit of the doubt.

The router arrived and I was able to hook everything up, but still no internet connection. So I called tech support and they told me they would send a tech guy over to fix my problem. But I was very wary of the high cost these tech guys charged, so I asked them specifically, "Will I be charged?" The nice phone guy on the other end assured me, "Ma'am, they will inform you beforehand should there be any charges."

Tech guy came over and asked to come in. Doesn't tell me if there is any charges. Fixed my computer by punching in a few buttons, no big deal. Then he writes me a bill for $60. I'm floored. I told him I can't sign this paper since you didn't tell me of the charges beforehand. I get a copy with the signature line filled out with "refusal to sign."

Call up At&t, and very nicely told them my situation. The jerk on the other end had the nerve to ask, "If you took a car to a car mechanic place to be fixed, wouldn't you expect to be charge?" Firstly, that's a stupid comparison. Secondly, a car mech always gives you an estimation (I should know, I have family in auto body). Thirdly, bad business to *lie* to your customer, which the first telephone guy basically did and this guy was just trying to cover his butt.

Anyways, needless to say, this guy *supposedly* puts down a note on my account listing the reasons why I refuse to pay for this service charge.

Next month comes. Bill reads no service charge. I'm happy and naively think the worst is over so I don't bother keeping the copy of the service billing that I refused to sign (I was cleaning up the house). I had good faith in At&t.

The following month I receive the bill with the service charge. Thank you very much At&t for completely ignoring me. I, once again, am forced to call their customer service and repeat my long winded story to another person (keep in mind that I was transfered very often and would have to repeat my case to each and every person I talked to because...apparently...no one reads the notes in your account). The nice lady sympathize with me and told me that she will transfer this case to labor division for investigation, and, in the meantime, I would not have to pay that $60 dollars. Labor would call me within 3 days regarding the investigation.

Fine.

Next month I get another bill that informs me: You are late on your bill in the amount of $69 dollars. The cherry ontop of the cake? A threatening disconnection notice that tells me if I don't pay they will cut my service and it will cost me at least $100 to reconnect.

This time I get a professional to help me. My good friend Laddi, who has the telephone skills of like God. My voice, being friendly and lenient, gets no where. People transfer me left to right, brushing off the responsibility to the next person. Laddi, however, gets them to see how unfair it is to charge me $69, and they reduce my bill pending the investigation. I thought I won. Couldn't be happier.

I get a letter today, which I will share with you:

Thank you for your recent call regarding charges billed by att. Based on the findings of our investigation, the charges in the amount of $60, billed on your September statement, will remain your responsibility. If we can be of further assistance, please do not hesitate to call our office at 18002882020. We value your business and looks forward to serving you again.


I would just like to say that I never got that call from labor division regarding any investigation. In fact, they just concluded the investigation without ever bothering to talk to me at all. Talk about a thorough job.

This is no longer about the money, because I can easily pay that $60 off. This is about the principle.

If At&t bothers to read this, I want to let them know that I will post this story on multiple websites. I have already posted on a few. They can not get away with treating their customer like this, and people are going to know about it.

Thank you and have a nice day.

Comments
United States
Internet Providers





Comments

Sort by: Date | Rating

I also had trouble with at$t signed up online for dsl and long distance also local service was promised at $75.00 rebate and $50.00 rebate. After calling they told me the $75.00 was a credit for my phone bill crap to the damn companies who promise rebates and don't carry through.

I totally agree with you. Their customer service is HORRIBLE!! I just spent over 2 hours on the phone and the actual number of minutes I was able to talk to a live person was about 30 min. The rest was either for waiting on the line or being transferred or disconnected and starting the whole process again... I would never never recommend AT& T to anyone. You'll find out how paniful it is when you have a problem.

My internet high speed with ATT is only 24mps. This is not a satisfactory speed. I am changing,

I definitely agree with a lot of people that at&t has a lot of problem with customer service line. I also have same problem that I actually stay on hold and get transfer from one line to the next, and have to explain the same problem to each person that i talk to. I have just got DSL high speed internet with at&t for about one month, and not a week gone by that my so call "high speed internet" lost signal. At the third weeks, it was down for 8 days because they can't find signal. They send out about 4 different techinicians, and got it fix. Two days later is up and down, up and down, up and down like a yoyo. I cannot even stay steady to finish reading an article on the internet.
I WOULD NEVER, EVER RECOMMEND AT&T HIGH SPEED INTERNET TO ANYONE. IF ANY INDIVIDUAL ASK ME, I WILL DEFINITELY TELL THEM, " STAY AWAY FROM AT&T; DO NOT MAKE THE SAME MISTAKE LIKE I DID, PLEASE."
I am stuck on a two year contract with them. what a bummer!

MI AMIGO (A) Y MI PAISANO (A), AT&T DSL ESTE MAL!

Yeah, they are pretty on par though with all corporate customer service in the utilities/services sectors though. At least you have a decent not at reaching someone who isn't outsourced at some somewhat reasonable and accessible times of the day. And yeah, the way the corporations/banks, you name it, have nickel and dimed people, is a lot of the reason we are in the economic situation we are in. They sucked so much of the countries buying power out of the lower and middle class, that who has extra money to spend to keep buying what they are selling? Big money America, the farmer that overworked his land (the US consumers) until it was barren.

I could add much more of my horrible experiences with AT&t. But you guys know it all. I tried to cancel the service and was told that I needed to pay $95. to cancel. Nice to know that with online business they can charge you anything. No more legal "sign the paper." No one to complain to, too decentralized. There is no accountability. I will wait until September when my "$95. contract" is up and go back to dial up.
They are the best local company. I used them for a long time. Okay, so it is slow, I will do chores around the house, make phone calls, etc. There is no way that I can see to fight them. Clueless, greedy, and cannot see the connection between these corporations and the economy.

My nightmare is not only with ATT, but Cox, Direct TV. They all operate the same way. They have brought this country to it's knees, and I don't see how a recovery will ever happen. I don't know if this will post because I finally canceled my DSL today. I will not do business on the internet ever again. Amazon used to be good to deal with. Another nightmare. I now go to other stores to buy music. If congress can go after the credit card companies, why have they done nothing for what the corporations are doing to us? I almost got sick to my stomach today, between all the corporations abuse and the phillipinos, asian, etc. offshore who have gotten all our jobs. The recession recovery is a joke. I am not wealthy, as these are the only people that are going to survive. I am also not a politician. One of the things they do that(besides all their abuses) completely infuriates me, is they apologize, but do nothing to help you, but just take your money. It is astounding how the corporations have devastated so many people in this country and they have free rein to continue their practices.

In February, 2010 I had AT&T install a wireless high-speed in my home. I had a problem with the USB wireless and asked for another. I got it and it worked. Later I talked on the phone with an AT&T woman who promised to upgrade my wireless from 12 megs to 18 megs at no extra cost. Wow! I jumped at the chance. Later I found that I would be charged extra for that upgrade. Evidently the woman was working, at least in part on a percentage basis and the more stuff she could sell the more money she got.
The free McAfee security is nice - I got this gratis for having the high-speed wireless installed. No problem here.

These pieces of shit call their stupid ass low internet a "high speed internet". WTF? Thank GOD I canceled mine the first week i got it and these assholes still were charging me each month for 3 months.
Fuck AT&T. I am planing to switch all my phone devices to Time Warner. At least they are somewhat better than stinky AT&T. I will never get anything from AT&T again!

Have had AT&T high speed internet for a couple of years but have had no problem with them. However, I have a MAJOR problem with Yahoo.com which "powers" the AT&T internet home page. The home page has hundreds of clickable items for stories about politics, sports, health, etc. and it is all very well done. The problem is the "mickey mouse" amateurish programming of the "Back Arrow." No matter what material you may be reviewing, when you click on the Back Arrow, it won't take you back to where you were! Rather, it always takes you back to news headlines. This requires you to click-click your way back to where you were! There is no other home page that I have ever seen that has this dumb feature. I have complained to Yahoo several times about how this stupidity just makes me cuss, but Yahoo is completely unwilling to make any changes. In a way, I do fault AT&T for letting Yahoo get away with this primitive programming feature because I know AT&T could make them change it.
Joe Carroll

I HAVE HAD MY PHONE SERVICE ON MY HOME PHONE DISRUPTED FOUR TIME SINCE IT WAS CONVERTED TO U-VERSE. THE LAST GUY WASN'T EVEN ABLE TO GET MY SERVICE BACK ON LINE. I TOOK A 4 TO 8 APPOINTMENT, HE CALLED AFTER 8 TO TELL ME HE WAS ON HIS WAY. HE "MESSED AROUND WITH EVERY THING, THINGS THAT PREVIOUS SERVICE PEOPLE DID AND THEN ALL HE COULD DO WAS BI-PASS THINGS BUT NOT FIX MY UVERSE. I ASKED IF HE COULD JUST FIX IT THE WAY IT USE TO BE, HE TOLD ME I NEEDED TO CALL ATT EVEN THOUGH MY PHONE DIDN'T WORK.

GETTING HELP ON LINE IS ON MENU AFTER THE OTHER UNTIL SOME GETS ON A CHAT LINE WITH YOU. THEN WHEN THEY CAN'T FIX YOUR PROBLEM AND NOT TELLING YOU THEY DISCONNECT WITHOUT A WORD. I HAVE A PAY AS YOU GO PHONE AND THE LAST TIME I USED IT FOR HELP I USED OVER 15 DOLLARS IN TIME AND DID NOT GET MY PHONE FIXED. IT CERTAINLY IS NOT THE ATT I STARTED WITH 40 PLUS YEARS AGO. NOW IT IS SOME NAME TELLING HOW SORRY THEY ARE AND HOW THEY WILL FIX YOUR PROBLEM. WHEN THEY CAN'T THEY JUST CUT YOU OFF TO START ALL OVER DIALING THAT 1 800 288 2020

JEFF SINGER jeffnsinger43@yahoo.com just incase someone from att has some idea.



Videos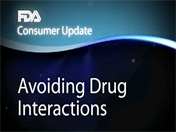 Latest Groups
Today's Mess-Up Photo