Share with Others
Recently Discussed Complaints
Consumer Tips & Tricks
Latest News & Stories
Latest Questions
ANC (Kansas City), Kansas City,KS, Kansas Complaints & Reviews - Extorts money

ANC (Kansas City) Contacts & Informations

ANC (Kansas City)

Extorts money

Complaint Rating:

Promises payment of award of $1, 000, 000.00, but in mean time is asking for $11.89 in cash, check or money order to secure premium offer.Once money is paid it acts as if check was never received and keeps asking for the same payment over and over.Check has cleared the bank shortly after it was mailed. It is all done via US mail and certainly looks like a scam to me.

Comments
United States
Lottery Scams





Comments

Sort by: Date | Rating

It promised me 2 million dollars, in return i have to send 11.89 cents to get a 2, 500 dollar secured premium offer. It asked me if i want the 30 year annuity of 66, 667 dollars or one lump sum of 1, 020, 000. I have 10 days to send money or no deal. I sent the money out federal express and 10 days later they send me a letter saying that they didn't receive it and they would give me 10 more days and that is it. So it sounds like a scam to me also. It is also done my Via US mail.

I have to agree with the above. I received one of their notifications today in the mail. If an award is asking for money, just don't send it. Throw it away. I tried checking this company out with BBB and they had no record. I live in Louisville, KY

My name is Karen I have receive the same letter said I will receive 2, 000, 00.00 in annually payments for $66, 667.00 or I can receive $1, 090, 000.oo lump sum. The letter came from Jefferson P. Williams @ One Pavilion Plaza Office Of President: PO BOX 2905 Kansas City KS 66110 USA. I know I haven't dont anything to recieve this kind of funds. So again this letter sounds to good to be true. I just wanted to know who are these people and how are they getting my information!

I live in a very rural area & received one of these offers today. My gut instinct was that it was a scam simply because it's so vague and asks for money. The BBB and Consumers Protection Agencies all tell us not to send money to obtain a prize. Nowhere in the letter did it fully explain what you were paying for which is another red flag. I looked up NEXTGEN, INC (on the rules page) and it is a Japanese Company. They probably don't even know someone is using their good name to perpetuate a fraud.

I had the same thing happen to me. DONT DO IT !!...
SCAM AND MORE JUNK MAIL!

Everyone is right, don't send money to win money. Good luck to all others who do this. Looking over the papers that was sent to me i notice that their was really no info to trust in this legit looking paper, until you look at the fine print about the rules and regulations. THIS IS A SCAM! AGAIN I SAY, NEVER SEND MONEY TO WIN MONEY!

seems like the police should catch them from a simple sting operation called greed from a sting by the power of pride by the people to serve and protect good people with a dream

I am a single Mom with a Mentally Disabled daughter. In lthe last 4 years my daughter has been admitted over 20 times in the hospital. Due to this I lost my job in August 2009 and til this day have noit gotten a job. I apply each day and have food stamps and I no longer have unemployment benefits. So when I receive this letter from ANC of Kansas and than soon after more and more and each time as naive that I should not be but am sent them 4 money orders. I dont have any income and this is looking so incredible to me and I actually daydream. Something told me to inquire today because today I sent another money order and received another letter. Now I will never get my $50 something dollars back. Shame on me for believing that this truly happens. I will notify the State Attorneys Office for Kansas and maybe it will notify these people to stop hurting innocent people.

I think it would be a good idea for those who believed this and sent money orders to file a complaint with the US postal service for mail fraud. Here's the link.
https://postalinspectors.uspis.gov/forms/mailfraudcomplaint.aspx

Mail fraud is a federal offense and I for one would like to see these thieves rot in Jail.

I totally agree with all the above feedback !!! I have breast cancer and this would have helped me sooo much with getting the medicines and treatment i really need being i have a late stage cancer! Stage 3 that was in lymphnoids and hormone responsivesive!! These people are truly cruel in everyt way this affects you mentally physically and emoitionaly!! But i really believe people get whats comin to them be it good or bad!! KARMA!!! Hope the know what goes around comes around!!!

I saw one letter dated 2010..you would have thought that the postal service would have shut them down way before now..I just received one today by a William MacDougal.Kansas cty, same address as those abouve...The return envelope was self addressed to Commissioner of Judges...How and why are these kind of people still on the street and not in jail...Gus Butler

I just recieved this letter today, 06/25/2012. It list's James Mallory as the prize officer.It has all the notifications and addresses that I have read from your posts. How in the heck could this be going on this long without the U.S. Postal Service getting involved. It seems to me the USPS is not chasing or following up on what appears to be an out of country scam.Surely they could be held for fraud at some level

how can the people in authority in the usa allow this to exist???

I just received the ANC notification today. Thank you all for the feedback. At first I was joking about it with my wife, but then thought what the heck what's $11.89. good thing I read these reviews. It is amazing the Federal Government can find a leader in the mountains but can't catch these idiots screwing peoples hard earn money.

I guess common sense isn't so common anymore.I just checked my mail box, and low and behold, today is going to be the best day of my life. I have the potential to win a prize in a contest I have never even entered. And all I have to do is send a small fee of $12.99. Yes, these documents kind of seem legitimate, but each and everyone of us, gets a gut instinct and knows it's a scam, but for whatever reason, we have become a society who dismisses our instincts and intuitions, and then complains when we get scammed. It's that age old saying, when something seems to good to be true, it probably is. If we have $12.99 to spare, bless someone around us will a good deed, put it in the offering plate at church. But for heavens sake, don't keep greasing the pockets of heartless scammer's. For whatever reason, no one on a government level is stopping this well known scam, so we the people must put on our own thinking caps and stop the madness around us by just throwing junk mail in the trash and not entertaining these thieves will the money they request.



Videos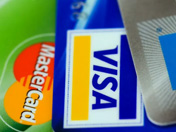 Latest Groups
Today's Mess-Up Photo