Share with Others
Recently Discussed Complaints
Consumer Tips & Tricks
Latest News & Stories
Latest Questions
AMT Warranty Corporation, Cleveland, Ohio Complaints & Reviews - Failure to provide Service under Warranty

AMT Warranty Corporation Contacts & Informations

AMT Warranty Corporation

Failure to provide Service under Warranty

Complaint Rating:

Right before the standard warranty on my Samsung dishwasher ran out, I purchased an extended 2-year warranty on 08/10/2010 from a company that a Samsung Corp. representative recommended. The name of this company is called AMT Warranty Corp. Now my dishwasher is in need of service. I called the the costumer service representative of AMT Co. on 10/08/2010 to schedule a service request to repair the dish washer. In the intervening between my first call more than a month ago and now I have gotten so far as to getting a direct line to a person, who had promised to schedule a service visit with a local repair store in my area called VideoTech Center. But when I call this local store, they say they have not record of AMT Warranty Corp. calling them to schedule a service request. I have been patiently waiting for this situation to be taken care by leaving numerous messages on the direct phone line of the AMT representative answering system. But neither this person nor anybody else from ATM Co. has ever returned my calls. At this point I feel the situation is hopeless I have not other recourse but to file this complaint for unfair business against this company. I will be very surprise if this behavior is an isolated event given the way I have been treated in my iterations with various people who work at this AMT Warranty Corporation.

Comments
United States
Other





Comments

Sort by: Date | Rating

I renewed a warranty on a samsung refrigerator on December 8, 2011. They cashed ny check on December 16, 2011. However, I still do not have a warranty in writing nor can they provide information on when I will receive this information. I just called today January 5, 2012 to complain. If I do not get an answer in the next few days I will ask for my money back. Terrible service.

June 22, 2013. I appreciate this web site. There seem to be a lot of complaints about this company and related affiliates. I am almost eighty years old and have seen a lot of "warranty" scams. A few days ago I received in the mail an offer for a warranty to cover my exterior water service line. The offer came from a company in Topeka Kansas claiming to represent AMT Warranty Corp. I replaced the line two years ago for a cost of less then $1, 000.00; it was not leaking but the house is about forty years old and all water lines do eventually rust out. I believe the average life of this is about 80 to 100 years in Kansas. Anyway, the cost of their warranty is $59.88 per year, so the company would collect on the average $4, 790.40 and have to replace one line at a cost of about $600.00. Some customers may think that would be a good deal, but the service may not be rendered even if it is needed.

People need to remember that the large print giveth and the small print taketh away. These types of solicitations are usually guised as being semi-authorized or referred by local utilities. For that matter, there is an attempt to make it appear that this is a local business when in fact it is likely far away from you. In the case of appliances, the retail outlets who offer this service, which they have zero investment or responsibility for, are richly rewarded for selling you a piece of paper they, themselves, will never have to stand behind. From the hundreds of complaints about Homeserve and AMT Warranty Corp I've seen they are apparently either extremely tardy or outright unresponsive when attempts are made to contact them for services that would ordinarily be considered emergencies. Again and again we read of unanswered phone calls, shuttling around your calls to four or five different individuals, inept sub-contractors not even bothering to show up or return and incompetent work. Stop and think, is an organization like this going to find you the best repairmen in your area or the cheapest?
Even more disturbing, it seems that those most adversely affected are senior citizens.
They count on you either not reading the fine print of purposely confusing legal mumbo-jumbo or forgetting you purchased the policy and never hearing from you. And if that doesn't work, you will be worn down by the intentional non-response.
In case you didn't notice folks, your government no longer protects you from the lies of corporate America. Nearly every TV commercial (commercials which have swelled to occupy 25% of your viewing time) either misleads or simply presents Flo-type of cartoonery, sound and fury signifying nothing.
When we all allowed the corrupt Supreme Court to rule that unlimited money may now undermine what was once democracy we lost our country. And this isn't an insane Obama rant because he never had a chance as long as the progeny of several slave owners, from both sides of his family, the Alabama born Mitch McConnell and the profiteers of confusion were in control.



Videos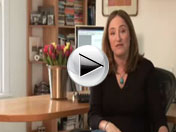 Latest Groups
Today's Mess-Up Photo